Montana Boy, 12, Was Tortured and Beaten to Death By Grandparents And 14-Year-Old Uncle, Court Hears
A 12-year-old boy found beaten to death was tortured by his paternal grandparents and his 14-year-old uncle, prosecutors have said.
James Alex Hurley had been living with his grandparents James Sasser Jr. and Patricia Batts in West Yellowstone, Montana, when he was found dead on February 3.
Both Sasser, 47, and Batts, 48, have been charged with deliberate homicide on Thursday, according to the Gallatin County Sheriff's Office, along with Hurley's 14-year-old uncle.
Prosecutor Bjorn Boyer told the court, "I believe the systematic torture and beatings perpetrated on the victim in this case led to his death."
The Bozeman Chronicle reported that Hurley had been living with the three of them as well as an 18-year-old aunt and a 6-year-old uncle for about two years, court documents say. He had moved to West Yellowstone from Texas to live with his father, but then moved in with his grandparents after his father's death.
Batts said Hurley, who slept on the floor in the living room, was mumbling and moaning throughout the night before she found him dead in the morning.
But nobody sought medical attention for the boy, Boyer said, according to the Associated Press. An autopsy found he had bruising all over his body and he died from blunt force trauma to the head.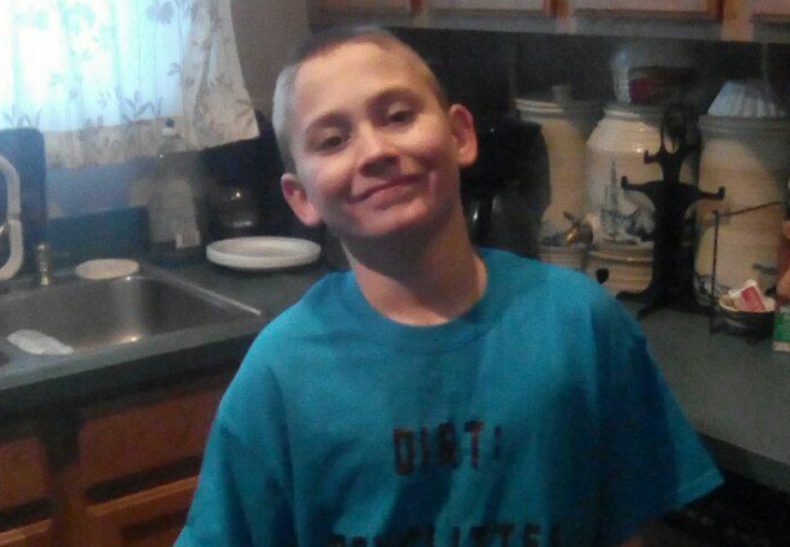 After Hurley's death, investigators found video evidence on phones that appeared to indicate that the boy's grandparents and 14-year-old uncle often abused him.
They allegedly beat him with a wooden paddle, locked food away and made him go outside in freezing conditions without a coat, according to The Chronicle. The newspaper reported that one of the videos shows Batts choking and slapping Hurley.
Both Batts and the 14-year-old uncle told police that they had hit Hurley with the wooden paddle. The uncle also said he had numerous fights with Hurley, but claimed he had never hit him in the back of the head. Detectives noted in charging documents that the uncle is 6 feet 3 inches and weighs 300 pounds, while Hurley was 5 feet 3 inches and weighed around 100 pounds.
According to The Chronicle, both also said the 14-year-old and Hurley had a particularly bad fight on January 27, described by Batts as a "blood bath." The uncle said he beat Hurley "pretty good" after claiming he found the boy standing over Batts with a knife.
According to court documents, the uncle also searched online for "concussion symptoms," "symptoms of sleep deprivation" and "what are the symptoms of brain injury?" the day before Hurley's death.
Sasser, Batts and the 14-year-old also told detectives that Hurley had said he heard voices telling him to kill, according to The Chronicle. They claimed he had tried hurting himself and others numerous times.
But Loren Davis, who is Hurley's mother's sister-in-law, told NBC Montana that he was a "very sweet loving boy."
"He was just a very sweet loving boy, a little mixed up, but he had a good heart, and he loved his family," she said. Family members told the station that Hurley moved to Montana because he wanted to be with his father. His mother lives in Texas.
Another man, 18-year-old Gage Roush, has also been charged in connection with Hurley's death. Roush is charged with felony assault on a minor, The Chronicle reported.
Sasser and Batts did not enter pleas when they appeared in court on Thursday, according to NBC Montana. Online records show Sasser's bail is set at $500,000 while Batts' is set at $750,000.
Prosecutor Boyer said he sought a higher bail for Batts because she is believed to be more culpable, the Associated Press reported. "She's on a lot of the videos that show the torture to this young boy," he said.
The 14-year-old is being held at the Yellowstone Youth Services Center in Billings on $500,000 bail, The Chronicle reported.