Montana Attorney General Rules Critical Race Theory Violates Equal Protection
Montana Attorney General Austin Knudsen issued an opinion Thursday that labels critical race theory and some anti-racism programs taught in schools as "discriminatory." The binding opinion declared these activities are not only against state law but also violate the equal protection clause of the Constitution's Fourteenth Amendment.
Christopher Rufo, a writer, filmmaker and senior fellow at the Manhattan Institute, broke the news of Knudsen's official attorney general's opinion (AGO) on Twitter. The website of the Montana Department of Justice posted the decision online.
Knudsen's opinion came after Superintendent of Public Instruction Elsie Arntzen asked on May 12 for his office to weigh in on the issue. Some of the banned activities detailed in Knudsen's statement include grading students differently based on race; forcing people to admit privilege; and assigning fault to a race. It also says requiring students or employees to undergo training or assignments that support concepts such as racial privilege is prohibited.
Institutions or businesses found in violation of the decision could lose state funding and face lawsuits, Knudsen wrote in the statement.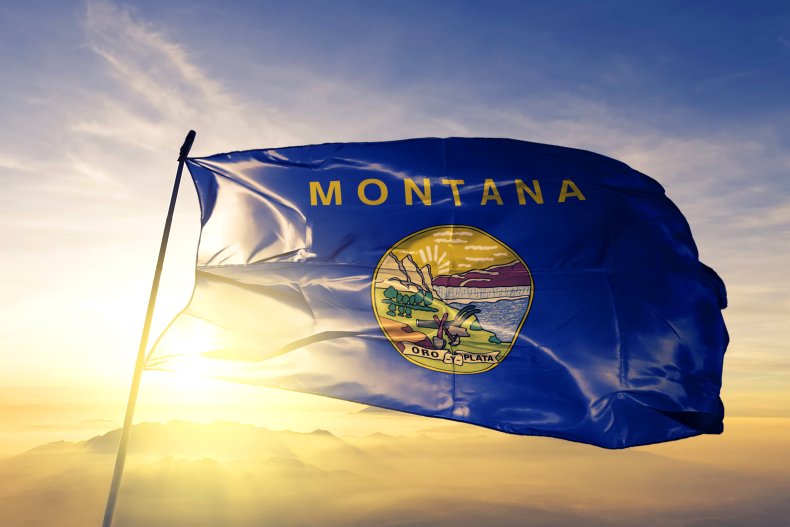 Montana joins a growing list of Republican-led states trying to prevent the teaching and practice of critical race theory. (Knudsen, Arntzen and Montana Governor Greg Gianforte are Republicans.) In Tennessee, Governor Bill Lee signed a bill this week that banned teaching of the theory in public schools, joining Idaho Governor Brad Little and Oklahoma Governor Kevin Stitt, who have signed similar legislation.
Last week, the Texas state Senate approved a bill to ban critical race theory in public and open-enrollment charter schools, and lawmakers in Arkansas, Arizona, Missouri, Oregon and Utah are reportedly working on their own bans.
In September 2020, President Donald Trump issued an executive order directing government agencies to cancel funding for programs that mention "white privilege" or "critical race theory," an order that President Joe Biden rescinded on his first day in office.
The AGO lists three prohibited categories for schools, employers and governmental entities: racial segregation, race stereotyping and race scapegoating.
"Committing racial discrimination in the name of ending racial discrimination is both illogical and illegal. It goes against the exceptional principles on which our nation was founded and has no place in our state," Knudsen wrote in his opinion.
"Montana law does not tolerate schools, other government entities, or employers implementing CRT and antiracist programming in a way that treats individuals differently on the basis of race or that creates a racially hostile environment," he said.