Montana Giving Workers $1,200 Bonus to Go Back to Jobs
Citing a workforce shortage, Montana Governor Greg Gianforte announced on Tuesday he'll be using funds from President Joe Biden's American Rescue Plan to incentivize people to become employed.
As some of the country started to reopen, Republicans in Washington, D.C., pushed the idea of a "return-to-work" bonus instead of unemployment assistance. That payout never came to fruition, and Congress extended a $300-per-week increase of federal unemployment through September since unemployment remained elevated.
However, Montana plans on ending its participation in the expanded unemployment program by the end of June, according to Gianforte. Once they leave the program, unemployed people in Montana could still be eligible for unemployment assistance but at pre-pandemic payouts and eligibility. That includes a requirement that unemployment insurance recipients actively seek work.
"Incentives matter," Gianforte said in a statement, "and the vast expansion of federal unemployment benefits is now doing more harm than good."
Gianforte noted that Montana's businesses have reopened and said he's heard from "too many employers" that they can't find sufficient employees. As an incentive to reenter the workforce, Montana will give unemployed people a one-time payment of $1,200.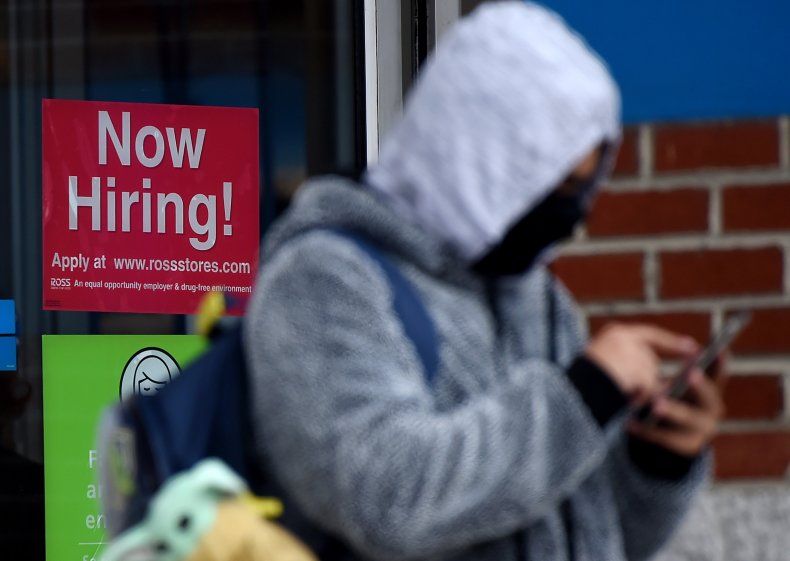 To be eligible for the payment, a person must be receiving unemployment benefits as of May 4, accept a job and then maintain that position for at least four paid weeks of work.
As of Wednesday, about 23,400 people in Montana were unemployed, according to the Montana Department of Labor.
Commissioner of Labor and Industry Laurie Esau pointed out that there was an "influx" of new residents and "record numbers" of job postings each week, but the state's labor force is about 10,000 workers smaller than it was before the pandemic started. Esau added that employers weren't the only ones being impacted, and employees were "paying the price" in the form of working longer shifts, serving additional customers, and taking on more duties.
Along with increasing unemployment payments, Congress also passed measures allowing people to continue to collect unemployment well past when pre-pandemic benefits would expire. As of June 27, Montana residents who continued to receive benefits because of Congress' extension, but would normally be out of the usual time frame, will no longer be eligible for any payments.
Those who were only eligible for benefits because of the Pandemic Unemployment Assistance program, such as those who are self-employed or independent contractors, will also no longer receive unemployment insurance beginning on June 27.
The first state to fully opt out of the federal unemployment benefits program, Gianforte believes the monetary impact of the return-to-work bonus and the decreased unemployment payments will help lessen the burden of the labor shortage.