The Montana Republican Party joined a lawsuit filed Wednesday against Montana's governor and secretary of state over the recent expansion of mail-in and early voting options.
The Republican National Committee, the National Republican Senatorial Committee, the Montana Republican State Central Committee and President Donald Trump's campaign were also listed as co-plaintiffs in the lawsuit, which was filed in the U.S. District Court for the District of Montana in Helena.
The lawsuit alleges that a directive Democratic Governor Steve Bullock issued earlier this month expanding vote-by-mail access throughout Montana was "invalid."
"In a direct usurpation of the legislature's authority, Governor Bullock issued a directive purporting to allow universal vote-by-mail balloting for the November 2020 election," the lawsuit alleges. "This brazen power grab was not authorized by state law and violates both the Elections Clause and the Electors Clause of the U.S. Constitution."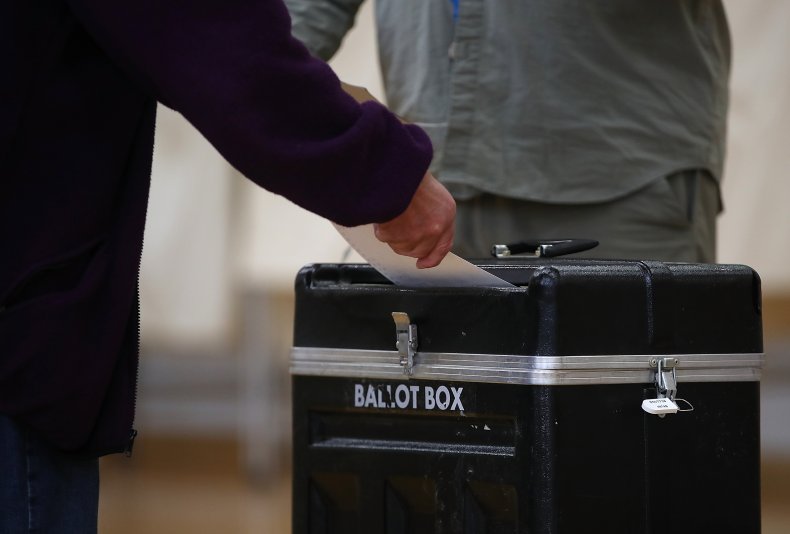 In a statement released by the Montana GOP, Executive Director Spenser Merwin said it was possible that Bullock would personally benefit from his office's new election guidelines. Bullock is currently challenging incumbent Sen. Steve Daines for one of Montana's Senate seats, a campaign that would flip the seat to the Democrats if successful.
"Governor Steve Bullock—the very person with the most to gain as a candidate on the ballot this November—unilaterally usurped both the U.S. and Montana Constitutions in rewriting Montana's election laws with his executive orders," Merwin said. "The integrity of our elections now hangs in the balance as a result of the Governor's actions, which forced a patchwork elections calendar on Montanans based on nothing more than the last three numbers of their zip code."
Bullock introduced his directive to county election officials on August 6 in response to continued threats posed by the coronavirus pandemic. As many other state leaders have done over the last few months, Bullock said he was expanding options for voters so that those concerned about the pandemic can cast their ballots safely. Every county must continue to offer in-person voting options whether they decide to expand mail-in voting or not, according to Bullock's directive.
A news release announcing the governor's directive last month said that election and county officials with the Montana Association of Clerk and Recorders and Election Administrators and the Montana Association of Counties asked Bullock to expand mail-in voting options after an effort to do so during the primary election in June resulted in an increase in voter participation.
Trump and other Republican politicians have voiced concerns about mail-in voting often over the last few months as greater numbers of state and local leaders decided to expand vote-by-mail options for their primary and general elections. Though Trump has said without evidence that mail-in voting leads to fraud, concerns about the dependability of mail-in voting have spread across party lines as the U.S. Postal Service said some delays might occur during the general election season, due in part to an influx in vote-by-mail ballots.
Newsweek reached out to Bullock's campaign and Stapleton's office for comment but did not receive a response in time for publication.