Montana Governor Signs Legislation to Implement Marijuana Legalization, Begin Sales Next Year
Marijuana sales are set to begin in Montana in January of 2022, according to new legislation signed by Republican Governor Greg Gianforte.
Gianforte on Tuesday put his stamp of approval on House Bill 701, which will implement and regulate a recreational marijuana program in the state, according to KTVH.
Residents overwhelmingly voted to legalize adult-use cannabis in a ballot initiative during the 2020 election, with the measure getting nearly 57 percent support. Montana was one of five states to approve a marijuana reform initiative in November.
The I-190 ballot initiative legalized the possession and use of marijuana for adults over the age of 21, imposed a 20 percent tax on marijuana sales, required the Department of Revenue to develop rules to regulate cannabis businesses, and allowed for the resentencing or expungement of marijuana-related crimes.
Under Bill 701, existing medical marijuana providers will be allowed to get licensed to sell the drug recreationally. Montana legalized cannabis for medical use in 2004.
The first legal sales of recreational marijuana will start on January 1, 2022. For the first 18 months, only current marijuana providers will be allowed to enter the market.
Marijuana businesses can operate in Montana counties where a majority of voters supported the November ballot initiative. But the counties or cities also have the option to "opt out" of allowing the stores through a vote.
In areas of the state where a majority of voters rejected the I-190 measure, recreational sales will not be allowed unless a local election is held to opt into the market.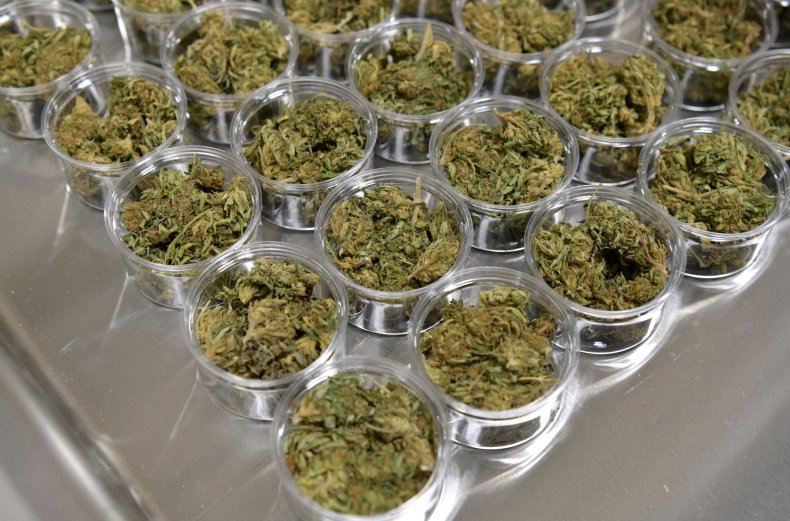 The new marijuana law will also use tax revenues from the sale of the product to finance the HEART Fund, a drug treatment program that diverts state money to local organizations and nonprofits providing substance abuse care and services.
"Since January, we've been focused on implementing the will of Montana voters in a safe, responsible, and appropriately regulated manner. House Bill 701 accomplishes this," the governor said in a statement shared with Newsweek.
Gianforte added, "From the start, I've been clear that we need to bring more resources to bear to combat the drug epidemic that's devastating our communities. Funding a full continuum of substance abuse prevention and treatment programs for communities, the HEART Fund will offer new supports to Montanans who want to get clean, sober, and healthy."
But the National Organization for the Reform of Marijuana Laws (NORML) said in a release Wednesday that House Bill 701 made several changes to the ballot initiative approved by voters last year.
NORML said the amendments include moving the deadline for marijuana sales form October 1, 2021 to January 1, 2022; reducing the number of cannabis plants that an adult can legally cultivate; and imposing new restrictions on THC content.
"This is yet another recent example of Republican lawmakers pushing back against the majority of voters who support reforming our failed marijuana laws," Paul Armentano, the group's deputy director, said in the statement.
"Here we have lawmakers tweaking the law in ways that are inconsistent with what the majority of voters decided in favor of. Whether or not one supports or opposes cannabis legalization, one should be deeply concerned by this trend."