Montana Man John Russell Howald Indicted on Hate Crime Charges for Allegedly Firing Gun Into Victim's House
A Montana man named John Russell Howald has been charged with hate crime and a firearm violation for allegedly firing a gun into a person's house because he wanted to kill them for being gay.
On March 22, 2020, in Basin, Montana, Howald allegedly shot into an individual's home while stating that he wanted to "get rid of the lesbians [and] gays," according to a federal grand jury indictment. Howald allegedly directed anti-gay slurs against his victim, who was gay.
As a result of his alleged actions, Howald stands accused of violating the Matthew Shepard and James Byrd Jr. Hate Crimes Prevention Act. The 2009 law makes it a federal hate crime to commit violent crimes against people for their real or perceived sexual orientation or gender identity. He also faces a charge for allegedly firing the gun into the person's home.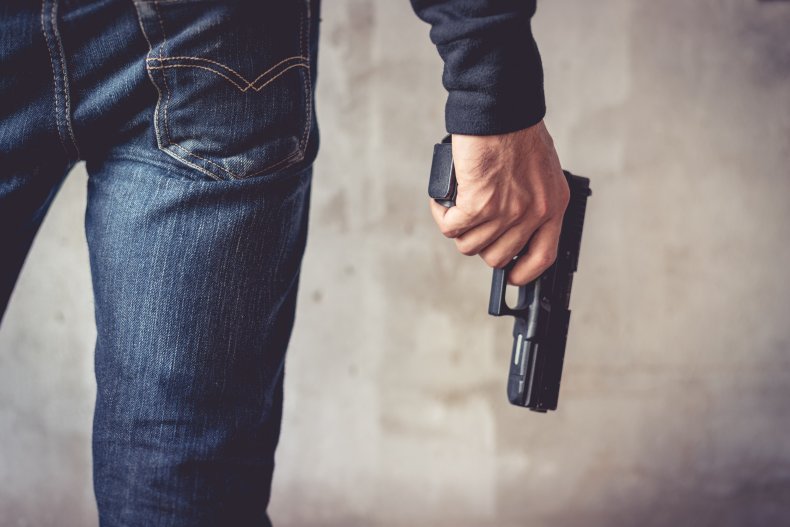 Howald will return to court for an arraignment scheduled on June 29. If convicted, he could receive a lifelong prison sentence for the hate crime charge and a mandatory minimum 10-year prison sentence for the gun charge.
In 2006, Howald was convicted on a charge of animal cruelty after he shot a chocolate Labrador dog several times and beheaded it with a chainsaw. The charge appeared on a Montana Department of Corrections database cited by the legal news website Law and Crime.
Howald's slaughtered the animal on September 3, 2005, at a public campsite in Montana. The dog showed up at Howald's campsite and wouldn't leave, The Independent Record reported. Howald then shot at the dog, wounding it, and followed it into the woods to finish killing it.
Howald then returned to his campsite to grab a chainsaw so he could decapitate the animal. After sawing off its head, he then drove to a campsite occupied by the dog's owners. He threw the dog's head at them while saying, "Here is your f*cking dog back."
Of the seven hate crimes reported in Montana during 2018, six of them targeted individuals for the perceived sexual orientation or gender identity, according to the Montana Board of Crime Control. There are nearly 2,300 households in Montana with same-sex couples, according to the 2010 Census.
Montana has no laws prohibiting discrimination against LGBTQ individuals in housing or public accommodations. It also allows people accused of violent crimes to mention a person's sexual orientation and gender identity as a "panic defense."
The state also allows parents to place minors in conversion therapy to change their sexual orientation or gender identity. Numerous psychological and medical organizations have denounced conversion therapy as a form of psychological torture that doesn't succeed in changing a person's sexual orientation or gender identity.
Newsweek contacted the Department of Justice for comment.