At least three cases of mumps have been identified in a city in the Rocky Mountains of Montana, prompting health officials to urge parents to get their children vaccinated.
Emily Dickinson Elementary School has been hit by two cases, while a third was confirmed at Chief Joseph Middle School, according to a statement released by Gallatin City-County Health Department and Bozeman School District, reported KULR8.com.
Health officials are also investigating other cases believed to be mumps, and are trying to identify the students who are at greatest risk of contracting the viral disease.
The statement said children who hadn't been vaccinated were most vulnerable to the virus. Unimmunized children can receive the vaccine and get treated at walk-in clinics.
"Since there are other viruses that can cause swelling of the face or neck, it is important to get properly diagnosed," the statement read. "Testing for mumps will help manage the spread of this disease in our community."
Children believed to have been exposed to mumps who are not immunized, either because of religious or medical exemptions, may be excluded from schools for at least 25 days, the health department statement said. Some people can carry the virus and experience minimal symptoms but can still pass it on to others. An infected person can carry the bug for up to 25 days before symptoms appear.
The parents of children who experience the symptoms of mumps are asked to keep them at home and contact their health care provider. That includes vaccinated children, as the shot is on average only 88 percent effective, according to the Centers for Disease Control and Prevention.
Mumps is a contagious infection caused by a virus spread in the saliva of infected individuals. Its symptoms can include swollen salivary glands beneath the ears, headaches, fever, muscle aches and lethargy. Recovery can take weeks. If untreated, it can lead to deafness, meningitis, brain swelling, which can result in intellectual disabilities, and inflamed testicles or ovaries.
To attend school in Montana, children are required to receive two injections of the measles, mumps and rubella (MMR) vaccine, as recommended by the CDC. But Montana is among states that allow parents to exempt their children from vaccination if they say it violates thair religious beliefs.
Bozeman School Superintendent Rob Watson told the Bozeman Daily Chronicle that between 3 percent to 4 percent of students in the country are exempt from vaccinations.
Immunization creates "herd immunity," which can protect populations from the spread of contagious diseases. When the majority of people are vaccinated, a small portion of the population is protected even without receiving the vaccine, such as newborn babies who are too young for the vaccine, and children with cancer and other disorders that affect their immune systems. But the power of herd immunity wanes if vaccine rates drop.
Watson urged the parents of children worried about vaccines to contact the health department for more information.
"We want to recognize parents are worried and alleviate their fears," he told the Bozeman Daily Chronicle.
Matt Kelley, Gallatin City-County Health Department county health officer, told KTVQ: "The good news here is that we have a vaccine that dramatically reduces the risk for most children.
"Mumps can be serious, but the use of vaccines and public health disease control measures make the most serious complications very rare."
The outbreak came after five cases of mumps were reported at Morning Star Elementary in December, the Bozeman Daily Chronicle reported.
Meanwhile, the U.S. risks witnessing the worst outbreak of measles—which can also be prevented by the MMR vaccine—since the 1980s, an expert recently told Newsweek.
Since the start of the year, some 101 cases have been identified across 10 U.S. states, after a total of 372 were confirmed in 2018.
William Moss, a specialist in epidemiology and immunology at Johns Hopkins Bloomberg School of Public Health, told Newsweek his forecast "points to the fact that we are losing ground to this disease that once killed millions of children each year."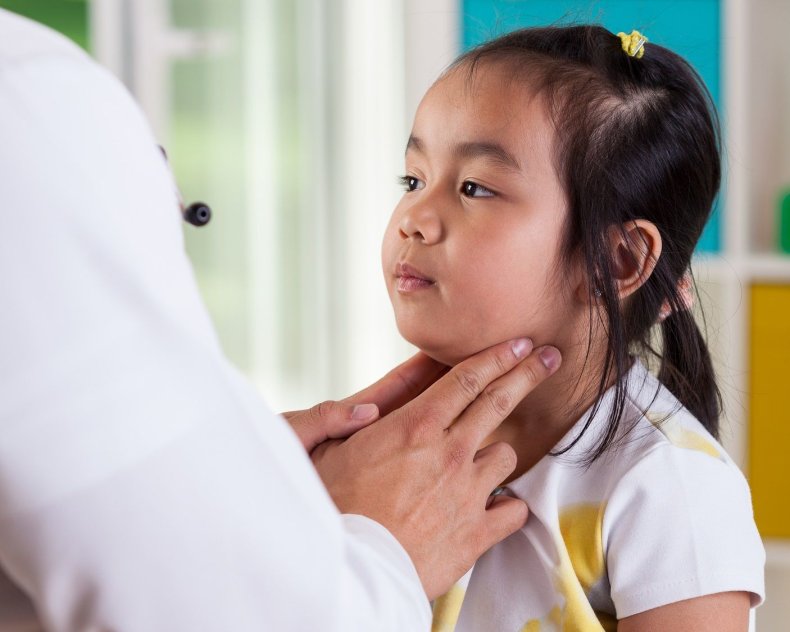 Uncommon Knowledge
Newsweek is committed to challenging conventional wisdom and finding connections in the search for common ground.
Newsweek is committed to challenging conventional wisdom and finding connections in the search for common ground.
About the writer
Kashmira Gander is Deputy Science Editor at Newsweek. Her interests include health, gender, LGBTQIA+ issues, human rights, subcultures, music, and lifestyle. Her work has also been published in the The Independent, The Independent on Sunday, The i Newspaper, the London Evening Standard and International Business Times UK.