Montana Rep. Proposes Bill to Protect Meatpacking Plants From Liability After Trump Administration Keeps Them Open
Legislation introduced Friday by Missouri Republican Representative Vicky Hartzler would protect meatpacking facilities from liabilities related to the coronavirus pandemic.
In order to prevent a food shortage and protect the U.S. supply chain, President Donald Trump used his powers under the Defense Production Act to keep meatpacking plants open. Some facilities, however, remain closed because of the threat of coronavirus.
Hartzler's bill, the Protecting Protein Production and Consumers Access Act (PPPCAA), seeks to hold meat processing plants harmless from lawsuits. Exceptions would include cases brought because of criminal misconduct, reckless misconduct, gross negligence by the facility or a willful disregard for employees' safety.
"If our producers and processors are going to successfully weather the storm of the coronavirus pandemic," Hartzler said in a Friday statement, "then meat processing facilities must have the ability to safely fulfill the federal government's reopening mandate with fear of frivolous litigation that will cripple their operations."
Hartzler said her bill would protect workers in meat processing plants while still protecting company owners from being penalized by lawsuits.
Newsweek reached out to Representative Hartzler's office for further comment. This story will be updated with any response.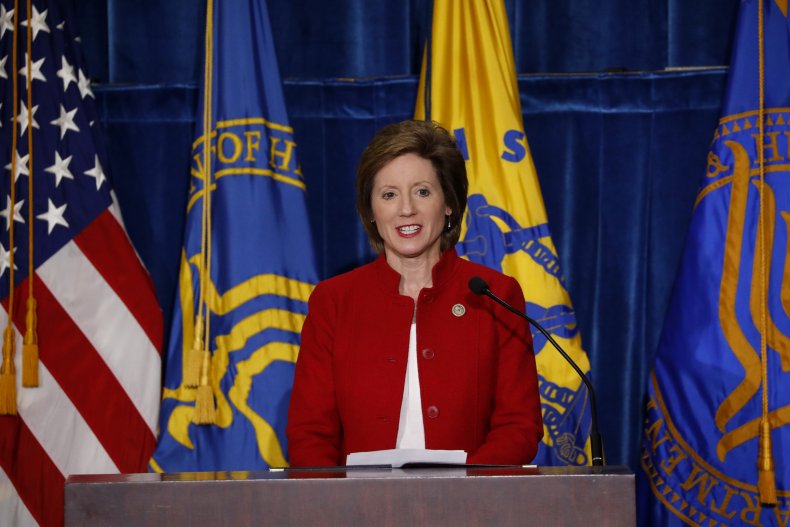 President Trump signed an executive order in April declaring meat processing plants "essential infrastructure" and ordered them to remain open in order to avoid food shortages.
"Under established supply chains," Trump wrote, "closure of a single meat or poultry processing facility can severely disrupt the supply of protein to an entire grocery store chain."
The U.S.D.A. said in a statement that it would work with meat processing facilities to make sure they comply with the guidance supplied by the Centers for Disease Control and Prevention (CDC). Some employees of U.S. meat processors had already fallen ill with coronavirus.
Data from the CDC released in May said that roughly 3 percent of all employees in meat processing facilities tested positive for coronavirus, 20 of whom had died. As a result, many plants ceased production in order to perform deep cleaning procedures and enact safety measures.
Even as some meat processing plants reopen, Americans are worried about a meat shortage. Information from the USDA's World Agricultural Supply and Demand Report says the U.S. has an "adequate domestic supply of meat, eggs and dairy products to meet immediate demand." Projections for red meat production during April rose 3 percent from 2019. Poultry production was also projected to increase 3 percent from 2019, with a forecast of 51.6 billion pounds in the supply chain.
Prices may also drop in the near future as the supply chain begins to stabilize. "Over the next few weeks," the report said, "as retailers restock their shelves and demand from overstocked consumers decline, we will see fewer empty shelves and prices should stabilize or even decline."