Montana Under Siege: Up To Four Feet of Snow Expected in Potentially Record Winter Storm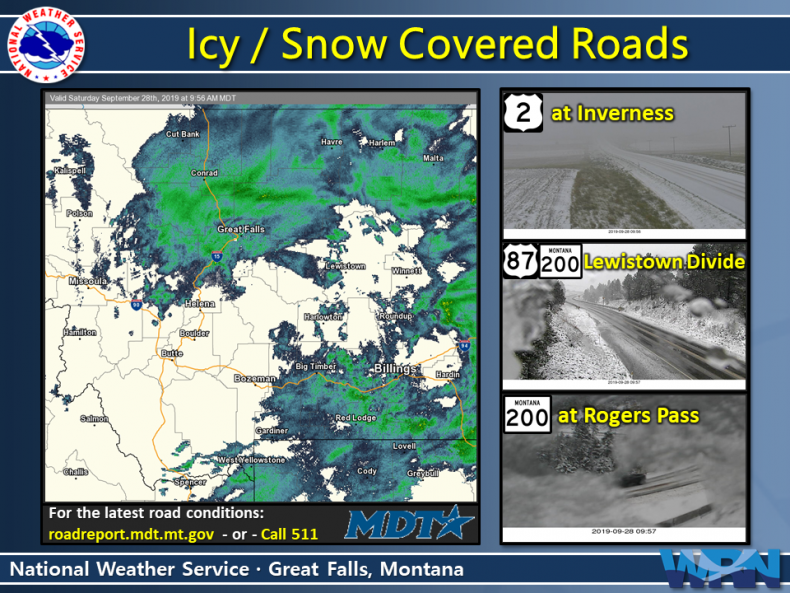 Montana is expected to endure a record winter storm this weekend, with much of the state under a storm warning or weather advisory. The National Weather Service says that snowfall amounts may possibly be measured in feet as the storm pummels the Northern Rockies through Monday. Up to four feet of snow could ultimately accumulate as the state prepares for unprecedented precipitation.
Parts of the state, including Augusta, Great Falls and Conrad, are expected to receive more than a foot of snow, while more southern cities such as Helena and Bozeman are forecasted to escape the storm's more punishing impacts.
Temperatures are also projected to slide into the teens by Tuesday morning, with expected lows of 18 degrees Fahrenheit in Augusta and 14 degrees in Conrad. Wind speeds could reach 60 miles per hour.
The low pressure system is descending from Canada, bringing with it freezing temperatures and increased wind speeds. Rain events could impact large swaths of the Northwest.
Already, the storm's effects are being keenly felt across Montana. The local NBC station reported Saturday morning that power across western Montana has largely been knocked out, and one roadway has been shut down.
Downed power lines and felled trees were also contributing to dangerous driving conditions as the storm begins to hammer the state. Local meteorologist Brooke Foster wrote on Twitter that one downed tree near Bigfork was blocking all lanes on Highway 35, a major roadway in the western part of the state.
"This is a significant fall storm that could produce significant widespread impacts," the National Weather Service outpost in Great Falls warned. "Near blizzard conditions are possible in some areas. "Power outages could be widespread and last much longer than normal if the outages become widespread."
During the storm's height, driving could be rendered nearly impossible under whiteout conditions. Livestock may also be impacted due to the frigid temperatures and associated wind chill.
The National Weather Service noted that "storms of this magnitude have not happened since 1934. The October storm of 2017 produced over 12 inches of snow in the Havre area and over 2 feet of snow around Rocky Boy."
Drivers trapped in the storm are encouraged to remain in their vehicles and run the engine every 10 minutes to restore heat until help can arrive. The weather service also advises anyone who must venture out during the storm to carry an emergency supply kit containing water, food, a battery-operated radio, flashlight, whistle and first aid kit.
Montana Under Siege: Up To Four Feet of Snow Expected in Potentially Record Winter Storm | News