Montana Woman Arrested After Making Racial Remarks at Black Voter
A Montana woman was arrested on Tuesday after she allegedly yelled racist remarks at a black man waiting to vote.
Wendy Bies, 53, was accused of touching and yelling at 22-year-old Brian Mango as he waited on line to vote at the Gallatin County Courthouse. Bies was reportedly acting "unruly" and kept touching Mango, he told the Bozeman Daily Chronicle.
Mango said Bies first told him he had a "cute butt," but then began making racial comments about him. "Go back where you came from," Bies, who is white, allegedly told Mango. He said that Bies claimed his "people" came to the United States "on purpose."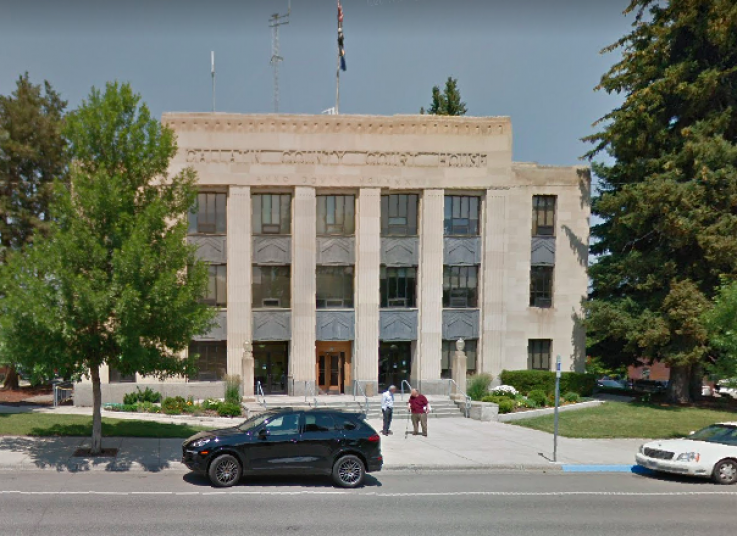 In a video recorded by a fellow voter, Mango was heard telling Bies that his family had no choice in coming to the U.S. as they had been brought over as slaves. He also noted that his mother came from Laos as a refugee.
Bies told Mango that all "his people" wanted was free things, he said. Mango told the Bozeman Daily Chronicle that at one point, Bies hit him with her scarf. She appeared to be drunk during the minute and a half-long video of the incident.
Tennison Big Day, who recorded the incident, said he was just a few people behind the two and could see the interaction happening. He told the Bozeman Daily Chronicle that he heard Bies tell Mango that President Donald Trump had given him his voting rights.
Mango told the newspaper that he was compelled to respond to Bies racial remarks. "This is a really charged and intense moment in history, and I can't let her say these things," he said.
He noted that the incident made him and others in line uncomfortable and said it could have prevented another minority from voting.
Bies was arrested by the Gallatin County Sheriff's Office and booked into jail at 2:37 p.m. on a charge of obstructing a police office. Gallatin County Capt. Jake Wagner told the Bozeman Daily Chronicle that more information about the incident would be released Wednesday morning.
Gallatin County Jail records also revealed she was charged with disorderly conduct. She was being held on $335 bond. Bies was expected to appear at Gallatin Justice Court on Wednesday, jail records revealed. She remained in jail on Wednesday morning.
Montana Woman Arrested After Making Racial Remarks at Black Voter | U.S.