Montgomery v. Louisiana: America's Racist History Means Even a Supreme Court Victory Does Not Guarantee Justice | Opinion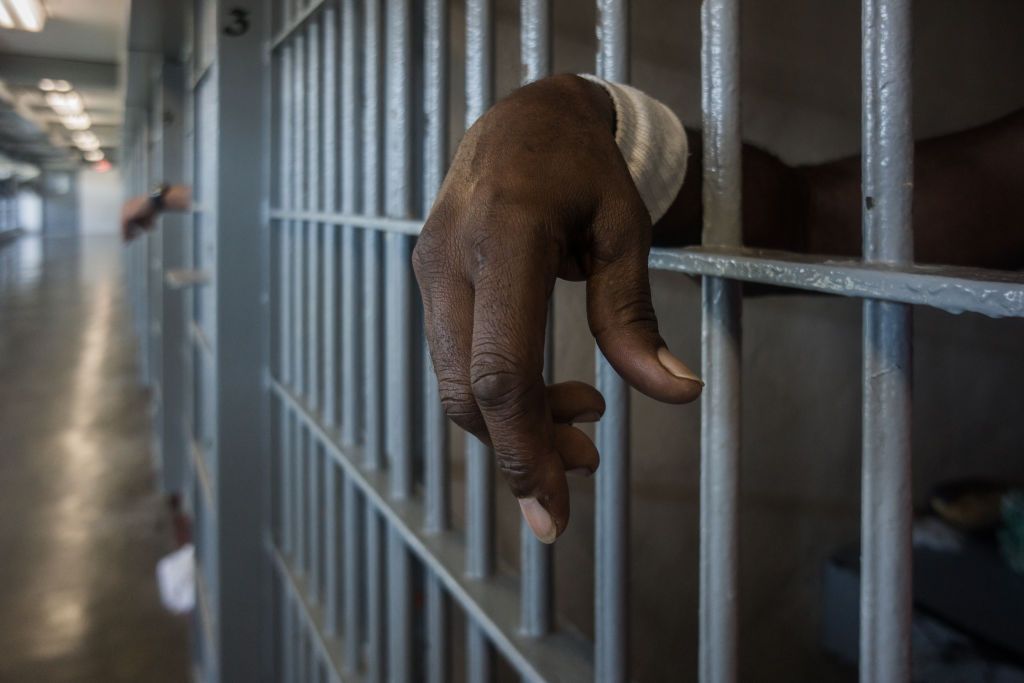 Despite what many believe, Supreme Court decisions do not implement themselves. While these decisions imply finality, the manner in which Supreme Court directives are carried out is often uneven, inequitable and reflective of our country's long history of racism. Implementation of the 2016 Supreme Court decision in Montgomery v. Louisiana is a prime example.
The Montgomery decision followed a long line of Supreme Court cases challenging extreme criminal punishments for children. In five short years from 2005 to 2010, the Supreme Court abolished the death penalty for children under 18 and held that no child can be sentenced to life without parole for a non-homicide offense. In 2012, the court decided in Miller v. Alabama that mandatory sentences of life without parole for children are unconstitutional and that life without parole for children is itself unconstitutional in all but the rarest of cases. Montgomery v. Louisiana clarified that Miller applies retroactively to people already imprisoned.
These two cases paved the way for the resentencing, to date, of over 1,850 people who were sentenced as children to life without parole, more than 500 of whom are now free. However, nearly 1,000 have not yet been resentenced, and justice in individual cases has largely depended on the state. Since Miller was decided in 2012, the number of states that ban life without parole for children has more than quadrupled.
Today, 21 states and the District of Columbia prohibit life without parole as a sentencing option for children, and in at least five additional states, no one is serving that sentence for a crime committed as a child.
But in states where life without parole for children remains available, there is a grave risk that those who should be constitutionally protected from the sentence remain at risk of being sentenced to die in prison—particularly children of color. Strikingly, 70 percent of all children ever sentenced to life without parole have been children of color, and racial disparities continue to increase as new sentences are meted out.
The Montgomery case also demonstrates that even a victory in the Supreme Court does not ensure a just outcome, because our criminal justice system is blatantly reflective of hundreds of years of systemic racial oppression. Henry Montgomery, the petitioner in Montgomery v. Louisiana, whom the court characterized as a model prisoner, was resentenced to a parole-eligible sentence in 2017.
To be clear, the Montgomery decision does not guarantee release from prison; however it does assert that hope for some life outside prison walls be restored for those, like Montgomery, deemed capable of rehabilitation. Yet his hope of freedom was dashed last month when he was denied parole after more than 55 years in prison—at the age of 72.
To appreciate the injustice of this outcome, it's important to understand the context of Montgomery's crime and subsequent incarceration. It was November 1963, in Baton Rouge, Louisiana. This was the Jim Crow era, and Henry, a black teenager, was playing hooky from school when he encountered white plainclothes law enforcement officers. Henry reportedly carried a gun because he was bullied due to his cognitive limitations, which were later acknowledged by prison officials when they described him as a "dull Negro."
Henry shot and killed one of the officers, Sheriff's Deputy Charles Hurt, a beloved member of the community and widely respected law enforcement officer. At his first trial, Henry received the death penalty for the crime. That death sentence was overturned a few years later because Ku Klux Klan activity leading up to his trial had probably influenced the outcome. Henry was retried and sentenced to life without parole.
He was sent to the Louisiana State Penitentiary at Angola, known in those days as the bloodiest prison in America. At Angola, a former slave plantation, prisoners—the majority of whom were black—were forced to work long hours in the fields, harvesting crops like cotton. Yet despite the negative and often dangerous environment, Henry spent his early years in prison building a boxing program to offer prisoners a positive outlet. Henry demonstrated decades ago that he had been rehabilitated.
Louisiana has long been a national outlier in its imposition of life without parole sentences on children. When Montgomery was decided, 300 people were serving life without parole in Louisiana for crimes committed as children—10 percent of the nation's total juvenile lifer population. Approximately 75 percent were people of color. And since Montgomery, the state of Louisiana has sought life without parole in over a third of resentencing hearings for those affected by Miller and Montgomery—despite the unequivocal mandate from the Supreme Court that the penalty be imposed rarely, if ever.
This is the historical landscape in which the Louisiana Board of Pardons and Parole decided last month to deny freedom to Henry Montgomery, a black man who has served over five decades in prison for killing a white law enforcement officer as a teenager. The stated reason for the decision was that he hadn't completed enough programming, even though there was no question to anyone present, including the warden who sat by Montgomery's side and raised no objections to his release, that he no longer poses a threat to public safety.
It is the same context in which the parole board decided hours later to grant freedom (justly) to another juvenile lifer who had served a similar amount of time, had a less stellar prison record, and was convicted of killing a black woman. It's hard to shake the idea that the differing outcomes in these cases is a reflection of the value we as a society place on white versus black lives.
Our country's long history of racism means that not even a victory at the Supreme Court can ensure just or equitable outcomes. This is a reality that we as a nation must face, learn intimately, and then work to subvert so that we don't equate incremental progress with justice.
It is crucial that all justice system stakeholders—including parole board members, other decision-makers like judges and prosecutors, and those fighting for reform—visit the Equal Justice Initiative's Legacy Museum as part of their orientation to this work. Until key players understand the impact of this legacy, beginning with slavery and following its evolution to mass incarceration, racial inequity in our criminal justice system will influence outcomes like Henry Montgomery's no matter what the Supreme Court or any other judicial or legislative body does.
Once we collectively confront this truth, and only then, will we be able to move to a place where reforms are fully and equitably implemented, and Montgomery is given the meaningful second chance he deserves.
Jody Kent Lavy is executive director of the Campaign for the Fair Sentencing of Youth, a Washington-based national nonprofit that leads efforts to ban life without parole and other extreme sentences for children, and supports those incarcerated as children who are released after serving long sentences.
The views expressed in this article are the author's own.​​​​​​