Monthly $300 Child Tax Credit Payments: When Will You Receive a Payment?
Starting this summer, millions of U.S. households will begin receiving the expanded child tax credit included in President Joe Biden's $1.9 trillion American Rescue Plan.
The Treasury Department and Internal Revenue Service (IRS) announced Monday that the first round of payments will be sent out on July 15. The money will be sent on the 15th of each month through December, unless the 15th falls on a weekend or holiday.
The schedule is to allow "families who receive the credit by direct deposit to plan their budgets around receipt of the benefit," the Treasury Department said.
Roughly 39 million households are expected to receive the payment automatically, a figure the White House has said covers nearly 90 percent of the children in the country.
Biden said in a statement Monday morning that the child tax credit is proof that his administration's coronavirus relief package is delivering critical relief to the middle class and working families.
"While the American Rescue Plan provides for this vital tax relief to hard working families for this year, Congress must pass the American Families Plan to ensure that working families will be able to count on this relief for years to come. For working families with children, this tax cut sends a clear message: help is here," the president said.
Households eligible for the expanded credit will get a $300 monthly check—either through direct deposit, paper check or debit cards—for each child under the age of 6. For families with kids age 6 and above, the amount will be up to $250 per month.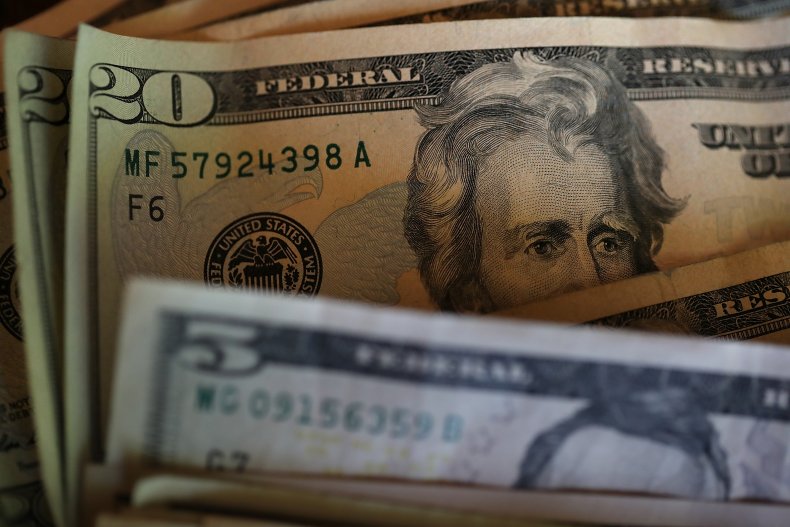 The full credit will be available for those who have children and making less than $75,000 annually. For a married couple filing their taxes jointly, the income cap for the child tax credit is $150,000.
Families making more than that amount could still qualify for monthly payments, but the benefit will phase out altogether for taxpayers making $95,000 and married couples making $170,000.
The IRS said Monday that most taxpayers do not need to take any action in order to receive the child tax credit other than to file their 2020 tax return, if they haven't already done so.
The Treasury Department added: "While most taxpayers will not be required to take any action to receive their payments, Treasury and the IRS will continue outreach efforts with partner organizations over the coming months to make more families aware of their eligibility."
Newsweek reached out to the Treasury Department for additional information on the child tax credit, but did not receive a response before publication.