'Moon Knight': Who Is The Oscar Isaac Marvel Character?
Moon Knight is the latest character from the Marvel vaults to get his own show, with Oscar Isaac reportedly in talks to play the hero for Disney+. Though the casting of the Star Wars actor has not been confirmed—Kroll Show's Nick Kroll and Hamilton's Daveed Diggs are also reportedly being eyed for the role—this announcement has led Isaac fans wondering exactly who this Moon Knight is.
The character was first introduced in August 1975 in an issue of Werewolf By Night. Though he began in that serial as a villain, by 1976 he had been turned into a hero, though a darker one then many of the comic book company's cast of characters.
Traditionally, his origin story is as follows. Moon Knight is Marc Spector, a boxer, Marine and CIA agent turned mercenary who is nearly killed by his employer over an archeological dig that unearths the temple of Egyptian moon god Khonshu. After Spector's employee murders one of the archeologists working on the dig, Spector fights him and is left for dead.
He is brought into the temple, where he is offered a second life by Khonshu is he becomes that god's avatar on Earth, with that god's shroud becoming his superhero cloak.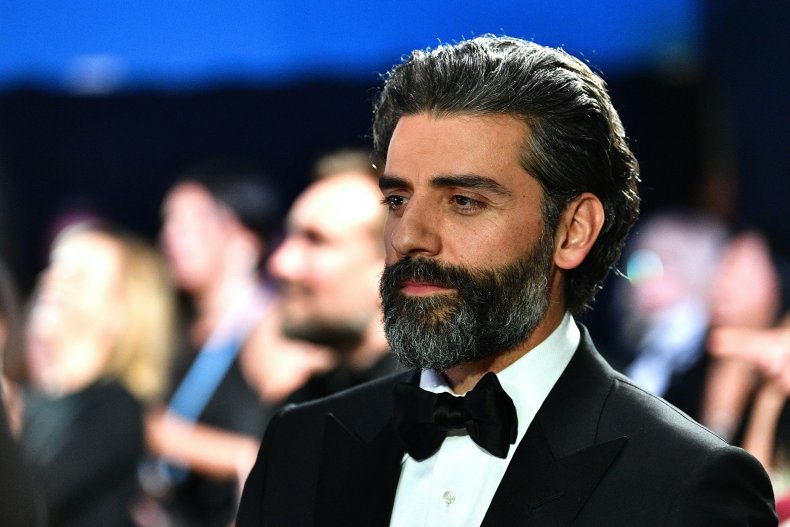 Despite being the avatar of an Egyptian god, Spector returns to America, where he invests his money wisely to become a millionaire, which gives him the funds to develop a number of gadgets to help his mission of fighting crime vigilante-style at night.
If that makes him sound like the Marvel version of Bruce Wayne, there is one thing that sets the two apart: Spector has a love of creating multiple false identities. Among his most common are millionaire entrepreneur Steven Grant and taxi driver Jake Lockley.
Moon Knight was first announced to be coming to Disney+ in August 2019 as part of the Marvel Cinematic Universe's (MCU) second wave of TV shows for the streaming service. This was revealed at the D23 Expo alongside other MCU shows like Ms. Marvel and She-Hulk. At that time, it was announced that the show was to air in 2022, though this may have been affected by the coronavirus-related production delays facing the industry.
The Moon Knight Disney+ series will be developed by Jeremy Slater, previously of The Umbrella Academy. He tweeted in November 2019: "It's no exaggeration to say that joining the MCU is the single greatest honor of my career. I'm thrilled and terrified and deliriously happy.
"And while I won't be able tell you anything in regards to story or casting, I *can* tell that you we've assembled a room full of brilliant writers who truly love this character, and we're all hard at work crafting something special for you. So stick around and stay tuned. Moon Knight is on the way, and it's going to be one hell of a ride."
Moon Knight is coming soon to Disney+.