Only Legal Moon Rocks, Totalling the Weight of a Raindrop, Sold at Auction for $855,000
Providing further evidence that anything can be bought, moon rock pebbles have sold at auction for $855,000—the only fragments collected from the surface of the moon to have been legally purchased.
CollectSpace reports a Nov. 29 Sotheby's auction of space exploration items netted more than $2.5 million in sales. The extraordinary auction included photographs taken of the lunar and martian surface; rocket blueprints; models used by NASA; celestial globes; Yuri Gagarin's autograph; spacesuits; spacecraft portholes and instruments; a Soviet zero-gravity chess set; Project Mercury flight manuals; spacesuits; a flight panel from the Soviet Union's Vostok spacecraft; the voice-recorder cataloging the flight of first woman astronaut, Valentina Tereshkova, and paintings of extraterrestrial landscapes by Norman Rockwell, Chesley Bonestell and astronaut Alan Bean.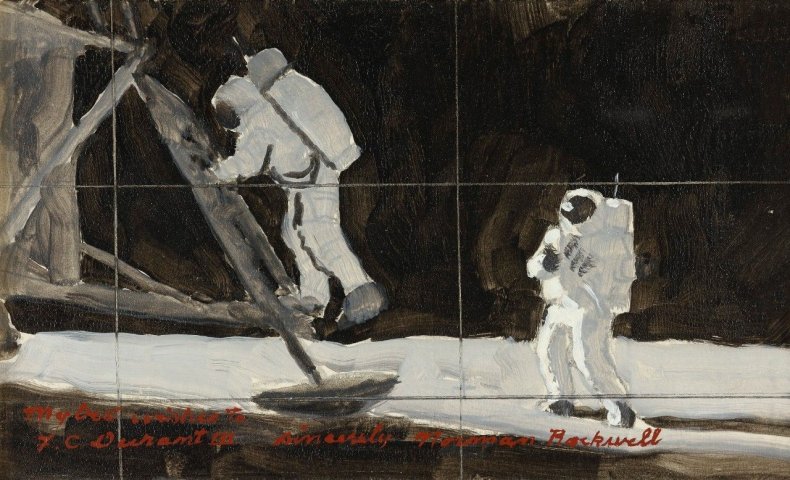 Moon Rocks For Sale
But the biggest sale of the day was, as Sotheby's describes it, "the only known documented samples of the moon available for private ownership."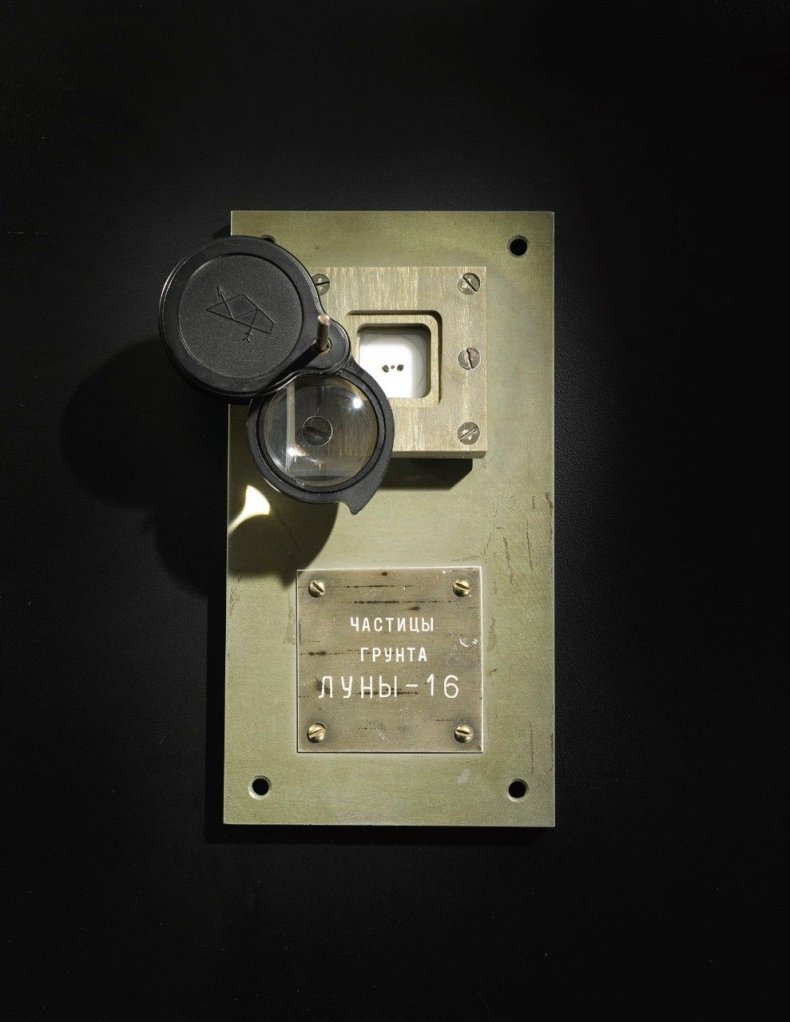 Collected in Sept. 1970, by the first robot probe to land on the moon, the Soviet Union's Luna-16, the three pebbles—or soil particles, as the metal base on the display case reads, in Russian—are mounted under glass, with an adjustable magnifying lens over top. The three pebbles combined weigh approximately .0007 ounces, or about the weight of a raindrop.
The moon rocks were formerly owned by Nina Ivanovna Koroleva, widow of Soviet space program director Sergei Pavlovich Korolev, who received them in recognition of her late husband's work. Koroleva auctioned the moon rocks at Sotheby's in 1993. They were sold to a private collector, who resold them on Nov. 29 to yet another private collector.
Although NASA's lunar missions returned more than 842 pounds of moon rock to Earth, it is illegal for private citizens to own any of it (lunar meteorites, however, are perfectly legal). Instead, lunar samples were used as goodwill gifts to 135 countries and each of the 50 states.
This hasn't stopped a black market in moon rocks gifted to foreign leaders, or even moon dust scraped off dirty spacesuits. In 1998, customs agents seized a fingernail-sized moon rock, originally gifted to Honduras by Richard Nixon, after a Florida man attempted to sell the rock to undercover officers for $5 million.
The black market for moon rocks isn't the only oddity swirling around NASA's closely-held moon material. In 2009, the Dutch national museum discovered that a moon rock gifted to the prime minister in 1969 by the United States was not from the moon at all. It was, instead, petrified wood. The cause of the mix-up remains a mystery.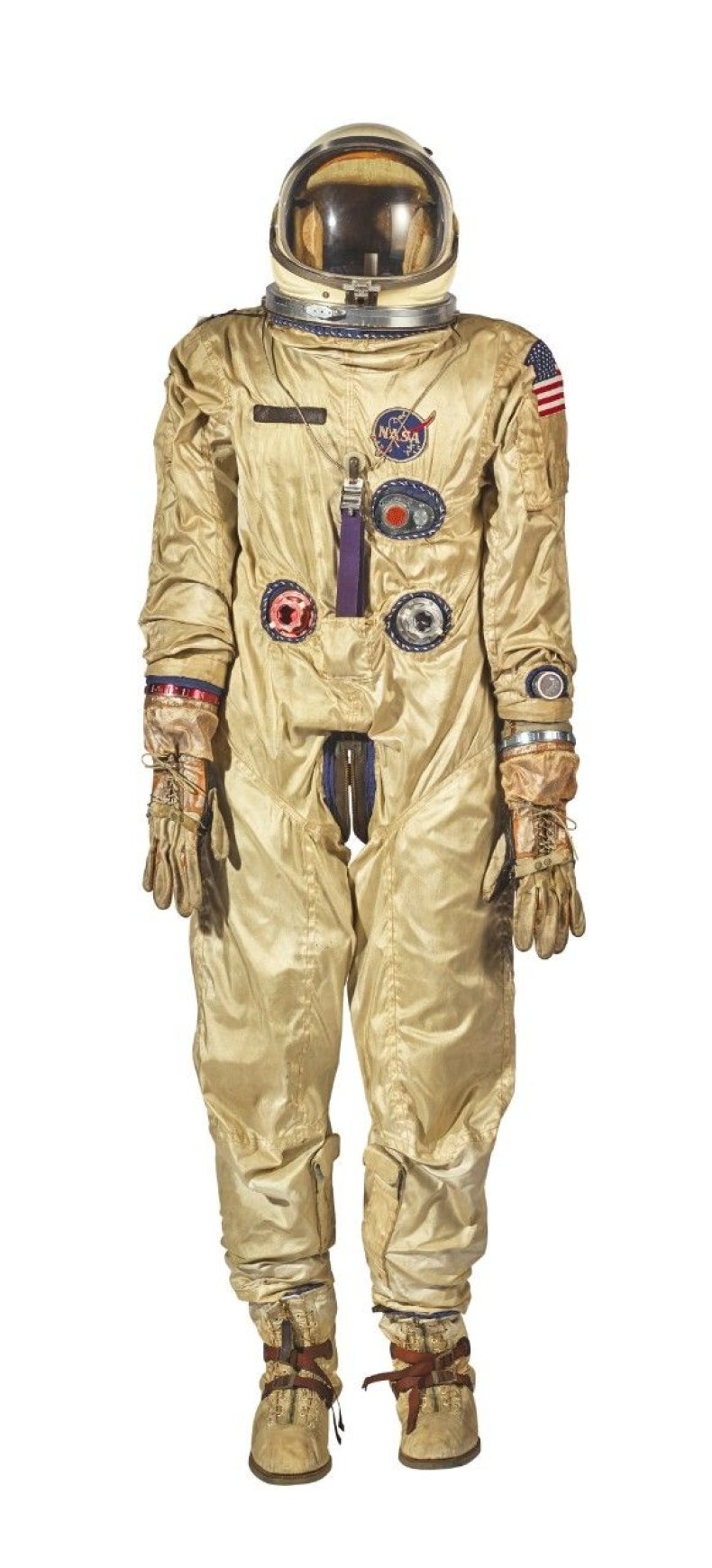 The second-largest sale at the Nov. 29 auction was a spacesuit used in the Mercury space program, which sold for $162,500. It is the only known NASA spacesuit in private hands.