Roy Moore's Victory Would Mean Trump Made GOP The 'Party Of Pedophiles,' Warns 'Morning Joe'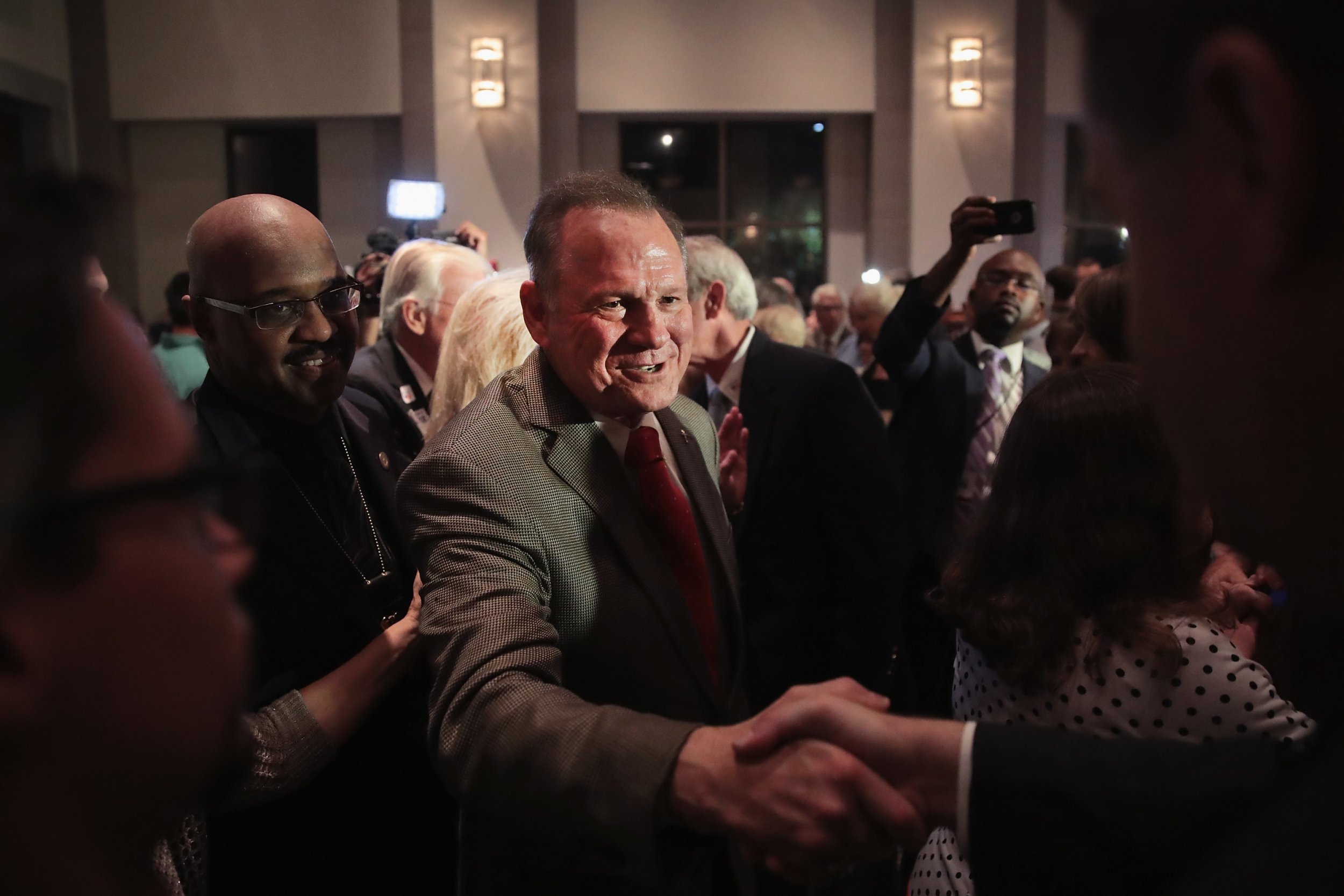 President Donald Trump's failure to distance himself from Alabama Senate candidate Roy Moore would make the GOP "the party of pedophiles" if Moore is elected, a panelist on "Morning Joe" declared.
On Wednesday, one day after Trump tepidly endorsed Moore in his special election race, panelists on the MSNBC show suggested a Moore victory would be the downfall of the Republican Party.
"You have the president of the United States now saying clearly and out loud he takes the side of Roy Moore. He takes the word of Roy Moore versus the word of the nine accusers," contributor Willie Geist said.
Geist continued:
So if your moral code doesn't dictate that you come out strongly against someone who's been accused of these things, maybe a political, strategic argument would prevail on the president. Which is that: you win this seat, this Senate seat for Roy Moore, it's a Pyrrhic victory, because you will be saddled, as you all have just said, as the party of a pedophile for the rest of Roy Moore's term. And by the way, the president will be saddled with that…you stood up in this moment of truth, you stood up and took the side of an accused pedophile.
Critics have slammed Trump for taking Moore's word over the accusers, but also pointed out that the president has put himself in a bad spot because losing the seat would not only mean a defeat for Trump's agenda, but also "in the process of losing it you've become the party of pedophiles," added commentator John Heilemann.
Moore is accused of preying on teenage girls in his home state of Alabama when he was in his 30s; but the president said Tuesday that he would prefer Moore to Democrat Doug Jones.
"If you look at what is really going on, and you look at all the things that have happened over the last 48 hours, he totally denies it," Trump said. "He says it didn't happen. You have to listen to him also."