More than $1 billion in cocaine and marijuana were recently offloaded by U.S. Coast Guard officials at a Florida port, marking the largest illegal narcotic offload in Coast Guard history.
According to a press release issued by the U.S. Coast Guard 7th District Southeast, officials offloaded approximately 59,700 pounds of cocaine and approximately 1,430 pounds of marijuana at Florida's Port Everglades on Thursday. The illegal narcotics were worth more than $1.4 billion, said the press release.
Coast Guard officials said the drugs were seized across 20 different interdictions in the Eastern Pacific Ocean and the Caribbean Sea. U.S. Customs and Border Protection (CBP) officials and Canadian Defense officials helped with the seizure of the illegal narcotics.
During a press conference announcing the offload, Captain Todd Vance of the USCGC James said, "for the past several months, the ship and crew of 150 sailors have worked together employing all of the national security Cutter's capabilities and intelligence and a cooperative effort with the Joint Interagency Task Force South to stop the flow of illegal narcotics across the maritime border."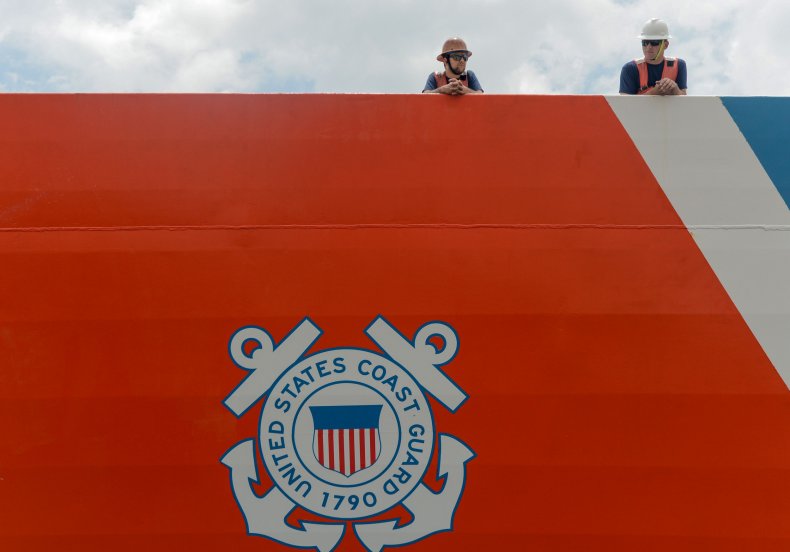 Vance continued, "this crew and their efforts have struck a significant blow in the fight to combat the criminal networks...every bale of cocaine on this flight deck that doesn't make it to our shores represents lives saved in New York City, Philly, Chicago, Los Angeles or any small town in the U.S. that's dealing with pandemic levels of drug overdoses this year."
Commander Bill Sanson, the commanding officer of HMCS Shawinigan of the Royal Canadian Navy, said that four of the 20 interdictions occurred during a 10-day span in the Caribbean Sea.
"As you can imagine, finding a small boat in the Caribbean that doesn't want to be found is like looking for a needle in the haystack," Sanson said. "And boarding those vessels in 10-foot seas, gale-force winds at night is not for the faint of heart."
USCG Vice Admiral Steven Poulin also spoke during the press conference on Thursday and said, "This is the largest illicit drug offload in Coast Guard history. It's historic."
Poulin went on to thank numerous U.S. agencies such as the Department of Defense and the CBP for their help with the seizure. Poulin also praised the Canadian Government and Canadian defense forces, which he said "brings an incredible capability in defeating transnational organized crime."
Canadian Defense Attaché to the U.S., General Paul Ormsby, also acknowledged the U.S. Coast Guards' efforts in the seizure. "We know that no nation can do it alone and we are stronger together," Ormsby said.