Sierra Leone Quarantines 109 People After Ebola Death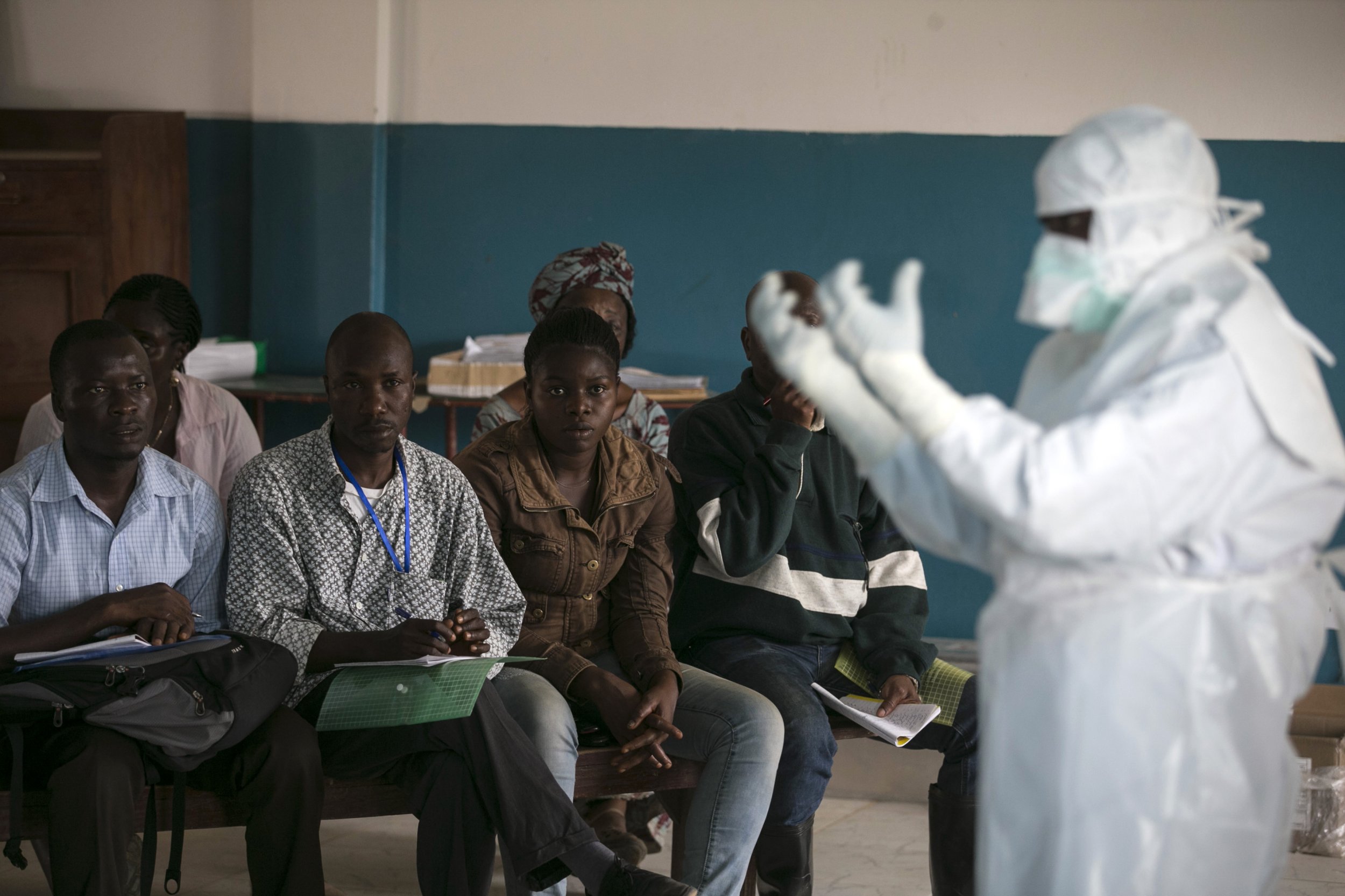 Health authorities in Sierra Leone have quarantined more than 100 people who came into contact with the country's latest Ebola victim, Reuters reported.
Sierra Leonean officials confirmed on Thursday that a patient died from Ebola last week, just hours after the World Health Organization (WHO) announced that active transmission of the virus had ended in all three countries affected by the current outbreak.
Mariatu Jalloh, a 22-year-old student, died of Ebola on January 12 in the Tonkolli district of northern Sierra Leone. A health report seen by Reuters stated that Jalloh lived in a house with 22 occupants during her period of infection, and that five people were involved in washing her corpse—an act identified by the WHO as one of the primary modes of Ebola transmission.
The source of Jalloh's transmission has not been identified, but she is known to have traveled near to Kambia, close to the border with Guinea, an area which was one of the last to be cleared of the virus before Sierra Leone was declared Ebola-free on November 7, 2015.
Sierra Leone's Ministry of Health and the Office of National Security said in a joint statement that 109 people have been quarantined, with 28 considered to be high-risk cases. The statement added that investigations are ongoing in four districts where Jalloh was known to have traveled.
Around 11,300 people have died in Sierra Leone, Guinea and Liberia in the current outbreak, which started in March 2014. Guinea was declared free of active transmission of Ebola on December 29, 2015, while Liberia achieved the status for the third time on Thursday. A country is considered to be free from active transmission when two consecutive 21-day incubation periods have passed with no new cases.
Even as they announced on Thursday that all three West African countries were free from Ebola, WHO officials warned that future flare-ups were likely. Liberia has twice lapsed after being declared Ebola-free in May and September 2015. Recent research has also found that Ebola can remain in the semen of male survivors for up to nine months, though only a single case of sexual transmission has been confirmed.