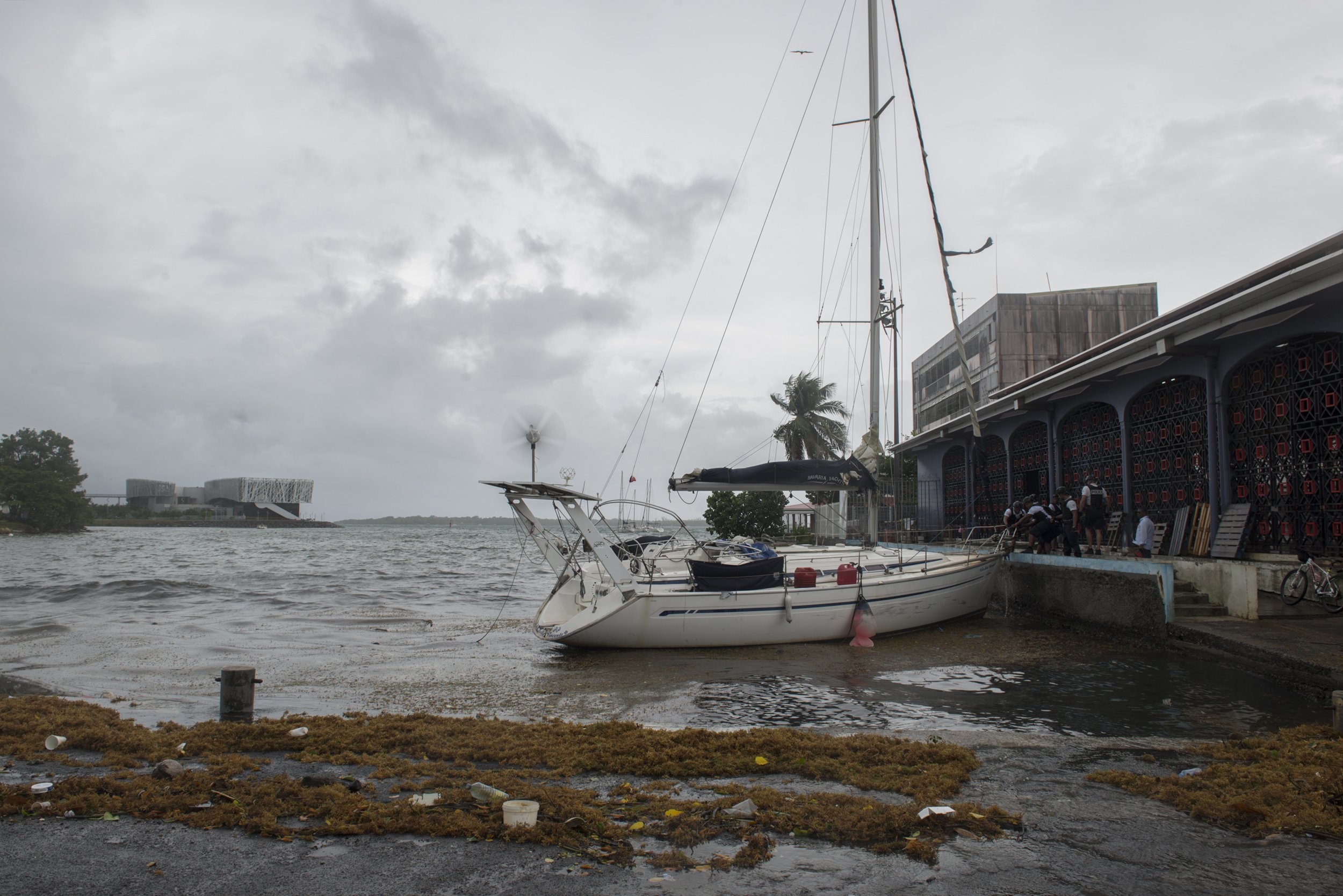 More than 10,000 domestic and international flights have been grounded due to adverse weather conditions caused by Hurricane Irma.
The category-4 storm, which has killed at least 25 people in the Caribbean and three people in Florida after it hit Florida Keys on Saturday, has prompted the cancellation and delay of thousands of flights, with airlines stating they would make changes or waive cancellation fees.
Of the flights that have been grounded since Hurricane Irma moved through the Caribbean, more than 7,000 of the flights have been cancelled in Florida, with both domestic and foreign carriers cancelling flights to and from airports including Miami, CNBC reported.
Given the size of the hurricane, which AcuuWeather founder and president Dr. Joel Myers described in an interview with Newsweek as a "super storm," further cancellations of flights are likely.
"The hurricane is going to have an impact on the whole state of Florida while it is moving up, while it is so large and so intense it is having an impact from the east coast to the west coast," Dr. Myers told Newsweek.
"The winds coming off the Atlantic are pounding the east coast, and you have wind gusts at close to 200 miles an hour in Miami even though it's not close to the center of the storm, winds of 120 miles an hour in Florida Keys, and over 100 miles an hour in many places on the west coast," he explained.
"This storm is so powerful and so large that you're likely to have hurricane force winds just about anywhere and everywhere in the state of Florida and I don't know that has ever occurred before; this is a super storm," Dr. Myers added.
As the storm moves up to Atlanta, although it is expected to weaken, flights in that area are likely to be canceled too, meaning the total of flights that will have been grounded by the storm is likely to continue rising.