More Than 120K Photos of Afghan Allies Removed From Public Site to Protect Identities
Pentagon press secretary John Kirby revealed to reporters Monday that the Department of Defense recently removed thousands of images related to Afghans who have worked with the U.S. during the past 20 years of military operations.
Kirby said that around the time the U.S. began evacuating forces from Afghanistan in August and into September, the department removed thousands of still images and videos from DVIDS [Defense Visual Information Distribution Service] "that would show the faces or any other identifiable information about many of the Afghans that that we have worked for, we've supported and have supported us over the last 20 years."
"There were approximately 124,000 photographs, still images and about 17,000 videos that remain unpublished," Kirby answered when asked how many pictures were taken down.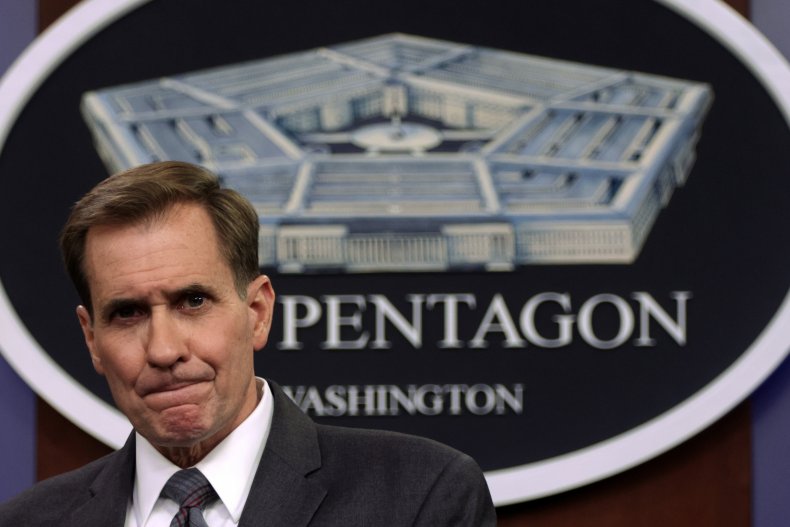 Kirby further indicated the "mammoth undertaking" of removing all the images and videos was announced before as to protect the identities of Afghans that they "were still trying to get out of the country, and frankly, still are today."
The Defense Department had reason to believe the Taliban would go after anyone who was believed to have worked with the U.S., as well as possibly target their family members, according to Kirby.
"The reason why I didn't announce it was because we were in the middle of it. It wouldn't make much sense to tell the world that we were archiving these images before we were done archiving them," Kirby said. "And because it is still an ongoing effort, frankly, this is not the kind of thing that I wanted to have to talk about. Because we are still trying to get many of these Afghans out of the country."
As for who made the determination for taking the images down and if a specific threat had been made to instigate the move, the Pentagon spokesperson said it was his decision and that he delegated the task to the leadership of the Defense Media Activity.
"My guidance was, I want any imagery that could be used to identify individuals and or family members over the last 20 years of war—I want it to be unpublished for a temporary period of time, and it is temporary. And it was done out of an abundance of caution," Kirby said.
"We will absolutely republish those images; they haven't gone anywhere," he added. "They're archived. They're safe and sound, and we'll put them back in the public domain when we think it's the right time to do that...They were up on DVIDS for a long, long time. Some of them for more than a decade, and they'll get back up there. We promise that."
John Sopko, the special inspector general for Afghan reconstruction, told reporters on Friday that the State Department had requested some reports be taken down from his agency's site or redacted in order to protect Afghan identities.