More Than $160 Billion Lost Annually From Wealthiest Americans Not Paying Taxes: Report
The wealthiest people in the U.S. are choosing not to pay more than $160 billion each year in taxes, according to the Treasury Department.
That finding was included in a report released Wednesday on the nation's "tax gap," which is the difference between taxes that are collected and those that are owed. The department estimated that $7 trillion will be lost in tax revenue over the next decade.
"The sheer magnitude of lost revenue is striking: it is equal to 3 percent of GDP, or all the income taxes paid by the lowest-earning 90 percent of taxpayers," wrote Natasha Sarin, the deputy assistant secretary for economic policy.
Of the $600 billion lost in tax revenue each year, up to $163 billion is from the top 1 percent of Americans failing to pay.
Part of the problem, according to Sarin, is an understaffed Internal Revenue Service (IRS) that is unable to collect 15 percent of taxes that are owed. The lack of agency resources has also led to a decrease in audit rates, the report said.
Sarin said tax evasion is concentrated toward the rich because taxpayers with higher incomes can afford the services of accountants and tax preparers that shield them from liability. These individuals also know that government agencies don't have enough resources to pursue their wrongdoing, and view the consequences of underpaying or evading taxes as minor.
The Biden administration has proposed several ways to reduce the tax gap, including increasing the IRS budget and regulating tax preparers.
"We're going to create a fairer tax system — and we're going to build this economy from the bottom up and the middle out, not the top down," President Joe Biden tweeted on Tuesday.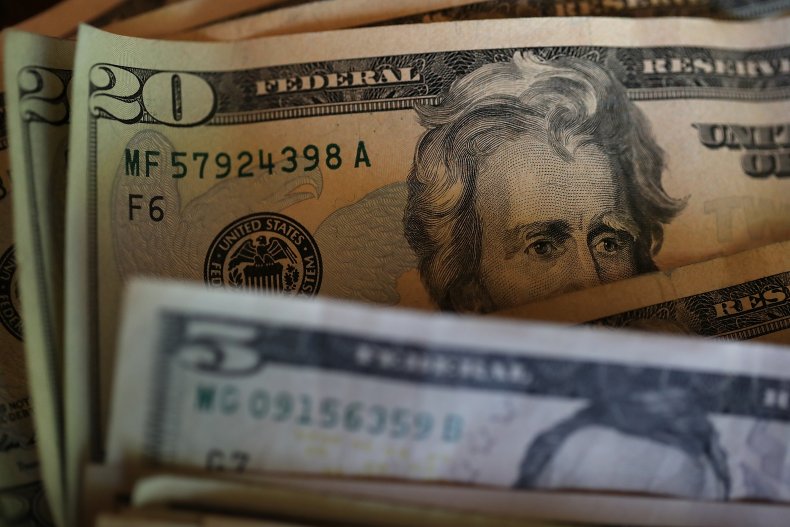 Wealthy Americans got significantly richer during the COVID-19 pandemic and resulting economic crisis, studies have shown.
One analysis from Americans for Tax Fairness found U.S. billionaires saw their wealth surge by $1.8 trillion in the past year and a half. Their collective wealth rose by 62 percent, the political advocacy group said.
In March 2020, the group's collective wealth was just shy of $3 trillion. By August 17, that figure rose to $4.8 trillion. Elon Musk, the founder of Tesla and SpaceX, saw his wealth increase by $150 billion during the pandemic— a gain of over 600 percent.
After the Americans for Tax Fairness report was released, progressive Democrats vowed to increase scrutiny on taxing the top 1 percent of Americans.
"Abolish billionaires. Tax the rich," Congresswoman Cori Bush wrote on Twitter in response to the analysis.
Newsweek reached out to the IRS for additional comment, but didn't receive a response before publication.