More Than 2 Million Americans Living Without Clean Water, New Report Shows
More than 2 million Americans are living without running water, indoor plumbing or wastewater treatment, according to a new study.
Families in West Virginia, Alabama, Texas and the Navajo Nation Reservation in the Southwest drink from polluted streams, prevent children from playing outside because of exposed sewage, run out of water or drive for hours to get more, the report from nonprofits DigDeep and US Water Alliance said.
Race and poverty are the strongest predictors of water and sanitation access, according to the study. Native American families are 19 times more likely than white households to lack indoor plumbing, while black and Latino homes are nearly twice as likely. Meanwhile, federal funding for water infrastructure is just a small percentage of what it used to be, the authors wrote.
"Access to clean, reliable running water and safe sanitation are baseline conditions for health, prosperity, and well-being," DigDeep CEO George McGraw and US Water Alliance CEO Radhika Fox said in a statement. "However, they remain out of reach for some of the most vulnerable people in the United States."
The 2 million figure includes 1.4 million people with homes who lack access to hot and cold running water, as well as a sink, shower, bath or flushing toilet. Also included are 250,000 people in Puerto Rico and 553,000 homeless people in the U.S. who may lack water and sanitation access altogether.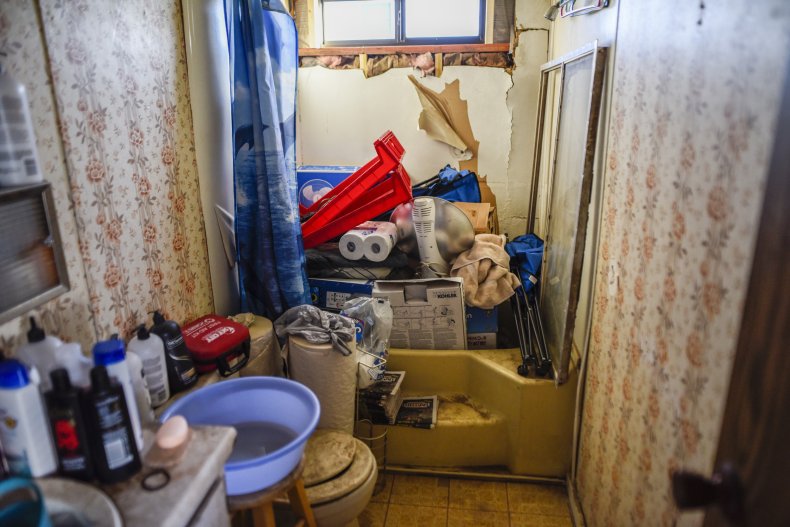 Fifty-eight out of every 1,000 Native American households lack complete plumbing, as opposed to three out of every 1,000 white households. For African-Americans, 0.5 percent of households lacked complete plumbing, nearly twice as many as white homes.
Economic status is another strong predictor of water access, according to the report, as complete plumbing access is correlated with higher income and educational attainment.
Water-access challenges affect entire communities, not just "isolated individuals choosing to live off the grid," the authors wrote. The researchers found clustered water problems in Alaska, New Mexico, the Dakotas and Maine, in addition to their focus on six "hotspots": California's Central Valley, the Navajo Nation, Texas colonias, the rural South, Appalachia and Puerto Rico.
Notably, these at-risk communities can hide within wealthier counties, the study showed. Overall, one Arizona county highlighted by researchers revealed that just 4 percent of residents overall lacked complete plumbing—but a more local analysis revealed pockets where 40 percent of people lacked access.
Globally, 785 million people lack access to safe water, and 2 billion people lack access to a toilet, according to global nonprofit Water.org. Climate change is expected to disrupt water access, as higher temperatures and more extreme weather conditions are expected to change the distribution of rainfall, snowmelt, river flows and groundwater, according UN Water, the United Nations' water wing.
The yearslong project between DigDeep and US Water Alliance was informed by national and regional-level data provided by 2010-2014 Census information on plumbing and associated demographic variables like race, economic status and proximity to urban areas. It also used supplemental components from the Environmental Protection Agency and the U.S. Geological Survey, as well as local partners in identified "hotspots" with acute water and sanitation challenges.