More Than 2 Million People Have Been Diagnosed With Coronavirus Worldwide
Worldwide cases of the novel coronavirus surpassed two million on Wednesday, the latest milestone in the ongoing global pandemic.
According to a tracker provided by Johns Hopkins University, the virus has spread across 185 countries and territories, since the virus was first discovered in Wuhan, China in December 2019. Since then, the U.S. has become the epicenter of the world with more than 600,000 confirmed cases, and more than 26,000 deaths.
Spain is second among all countries with over 177,000 confirmed cases, followed by Italy with more than 162,000 and Germany with more than 132,000. While these countries continue to see an increase in cases, the countries appear to be in the beginning stages of flattening the curve, as the rate of new daily cases and the rate of hospitalizations of those infected have begun to decrease.
In the U.S., however, the number of new cases and deaths continues to rise, mainly as a result of the increase in testing conducted across the country. According to the tracker, there have been at least 3,120,381 tests completed in the U.S., which has a population of 328.2 million according to the U.S. Census. In the U.S. there has been an increase in testing for COVID-19, but testing availability has remained a major issue.
New York state, which has the largest outbreak of any country in the world sans the U.S., has conducted the most tests with at least 499,143 completed. California, Florida and New Jersey also have conducted a significant number of tests. In Florida there have been at least 205,322 tests conducted, followed by California with 202,208 and New Jersey with 139,774.
Despite over two million people being diagnosed with the virus across the globe, the number of recoveries has continued to rise. According to the tracker, there are currently over 500,000 recoveries worldwide, with at least 78,307 in China, 72,600 in Germany, 70,853 in Spain, and 49,966 in the U.S.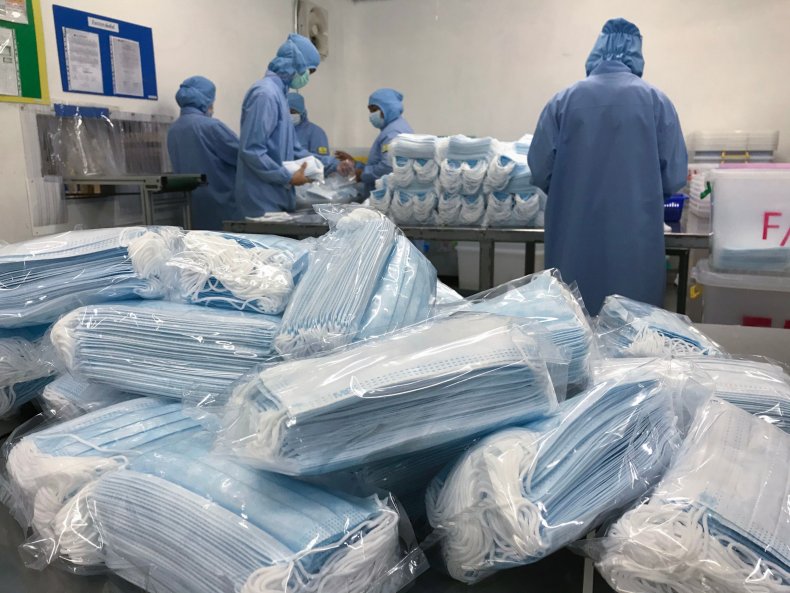 The extensive measures taken across the globe have helped increase the number of recoveries. There have been nationwide lockdowns in Spain, Italy and France, while China lifted its nationwide lockdown on April 6 following the decline in new cases across the country, but especially in the Hubei province where Wuhan is located.
In the U.S., 43 states have implemented a stay-at-home or shelter at home order in an effort to combat the virus. There have also been closures of schools and nonessential businesses across the U.S. Seven states that have yet to implement a stay-at-home or shelter at home order, including Arkansas, North Dakota, Nebraska, South Dakota, Utah, Iowa and Wyoming. While all of these states have imposed social distancing guidelines, four have not imposed a statewide directive closing nonessential businesses. In Nebraska, South Dakota and Utah, no statewide directive for businesses has been imposed.
Countries across the globe have also continued to enforce social distancing policies, in accordance with the World Health Organization (WHO), prohibiting social gatherings as well as keeping at least six feet away from others when out in public.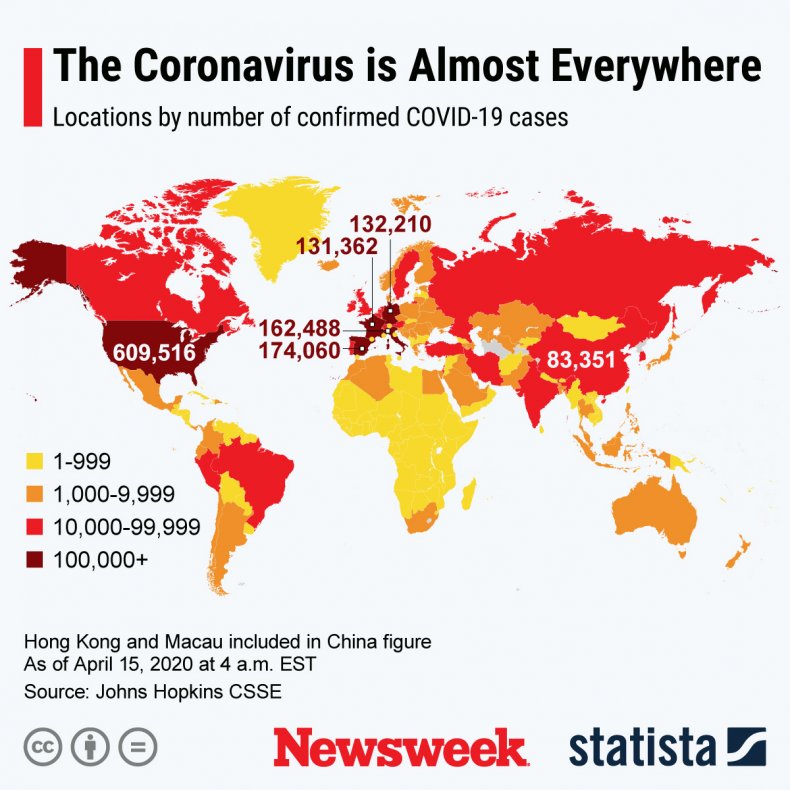 Graphic provided by provided by Statista.