Selfie Deaths Claimed 250 People, Most Often by Drowning: Report
Getting that perfect travel snap has proven to be the last thing that more than 250 people have ever done.
Once-in-a-lifetime trips may warrant that special image, but a new study shows that the quest for taking a selfie in dangerous locations is proving to be a major public health hazard.
The All India Institute of Medical Sciences has found that between October 2011 and November 2017, there were 259 selfie-related deaths worldwide.
The study analyzed media reports over the years and found most selfie shooters died by drowning, while a large number of others met their demise by falling from heights or taking a selfie in front of an oncoming train.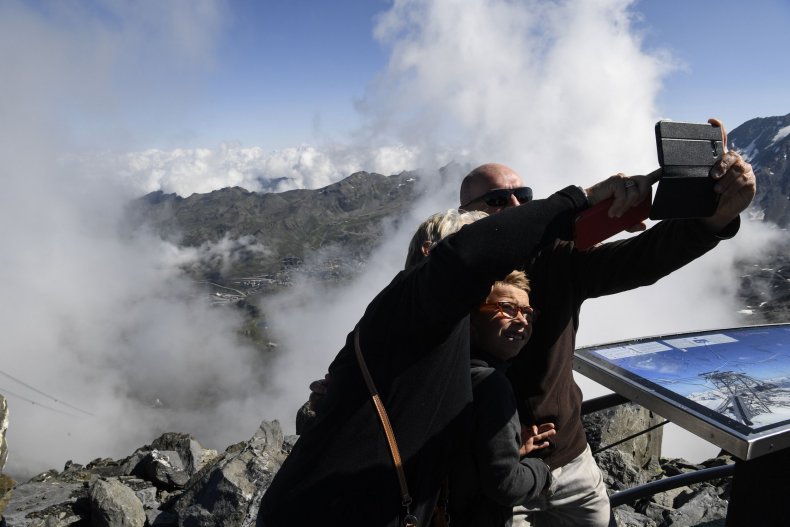 Other causes of selfie-related death include animals, firearms and electrocution, stated the report published in the Journal of Family Medicine and Primary Care.
Agam Bansal, the lead author of the study, said, "The selfie deaths have become a major public health problem. What worries me the most is that it is a preventable cause of death.
"Taking a toll on these many numbers just because you want a perfect selfie because you want a lot of likes, shares on Facebook, Twitter or other social media, I don't think this is worth compromising a life for such a thing."
In 2011, there were just three deaths involving selfies, but the number rose to 50 in 2015, and 93 in 2017.
While 2018 is not included in the study, it has had its share of selfie-related deaths. Last month, a 15-year-old Italian died after he fell from the third floor of a shopping center in Milan, and an 18-year-old Israeli hiker died taking a selfie after he fell off a cliff at Yosemite National Park. In July, an 18-year-old British tourist died after falling more than 30 feet from the edge of a cliff at Cape Solander, just south of Sydney, and a man in the Indian state of Odisha was mauled to death after he tried to take a picture with an injured bear in May.
Parts of India, where the majority of selfie deaths occurred, have taken measures to prevent the tragedies. Mumbai has banned selfies from 16 areas, and the Indian state of Goa has also introduced "no-selfie zones" to stop deaths and injuries along its coastline.