More Than 30 Alpacas Helicoptered to Safety After Being Stranded by Floods
Thanks to the efforts of around 30 locals and a helicopter company, nearly three dozen alpacas were saved from drowning in the Canterbury region of New Zealand over the weekend.
Located on the country's South Island, the region has recently been battered by heavy rains that have caused what 1 News described as "one in 100 year" flooding. On Sunday, authorities declared a state of emergency, spurring hundreds of home evacuations, according to The Guardian.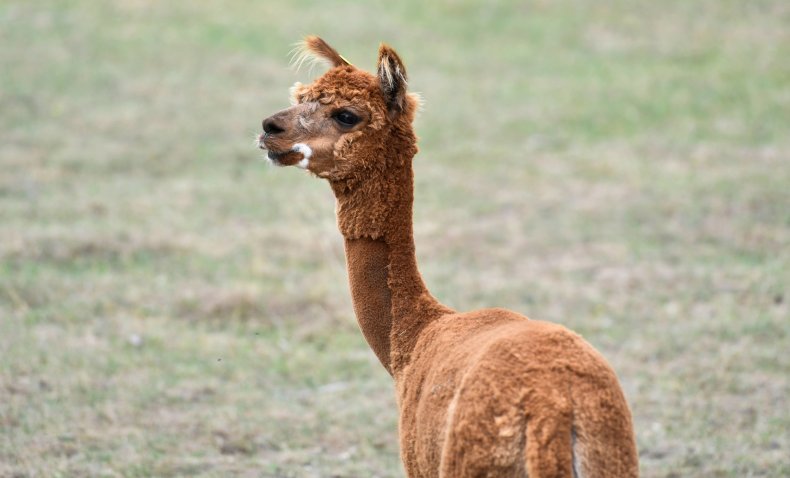 Farmer Anne Rogers, the owner of the rescued alpacas, told 1 News that she was in the process of shepherding them to higher ground when the nearby Ashley River burst its banks, stranding the party on a "small island" of land.
"The whole thing just unfolded like a tsunami, really ... it was terrifying," Rogers told 1 News.
With the water level rising, the 34 animals, which ranged in age from between four and five months to 16 years old, were in danger. However, Rogers said she never considered abandoning the animals.
"We couldn't not save them. I don't care if they're worth $5 or not, they were animals that needed saving. That's the main thing," she told 1 News.
In a rescue effort that spanned three hours Rogers and other Okuku residents oversaw the relocation of the animals to a nearby farm. In some cases, they were forced to wade through chest-deep water.
The rescuers got help from South Island heliservices company Way To Go Heliservices, which deployed a chopper to carry the animals to safety one by one. Footage of one such rescue shows an alpaca dangling from the aircraft in a sling before it is delivered into the waiting arms of paramedics.
Rogers told 1 News that the alpacas would have succumbed to exposure by the end of the day if they were not rescued. By the time of their rescue, she said, they were already in bad shape. All were traumatized by their ordeal; some required treatment with antibiotics.
"They were so cold and wet and already hypothermic. They were stressed and in shock with no feed," Rogers said.
While the alpacas escaped serious injury, Rogers's farm itself wasn't so fortunate. She described it as a "disaster zone." Shelters and fencing were among the structures on Rogers's farm that were destroyed by the flooding, according to 1 News.
"The last couple of days has been a living nightmare of true proportions," Rogers said.