More Than 30 Dead After Second Indonesian Earthquake In a Week
More than 30 people have been reported killed after a 6.9 magnitude earthquake struck the Indonesian resort island of Lombok on Sunday, the second quake to hit the country in a week.
Reuters reported a death toll of at least 32 and the Associated Press reported at least 39 had been killed. Panicked tourists and locals in the neighboring island of Bali also felt the quake, as thousands fled from their homes and hotels on Lombok. Power was also disrupted across the island.
Singapore Law and Home Affairs Minister K. Shanmugam, who was on the island of Lombok, posted on Facebook about the disaster. He said that his 10th floor hotel room shook violently and the walls cracked.
"It was quite impossible to stand up. Heard screams," he wrote. "Came out, and made my way down a staircase, while building was still shaking. Power went out for a while. Lots of cracks, fallen doors."
The earthquake comes just a week after a previous tremor left at least 16 dead on the island, where tourists flock for hiking and picturesque beaches, the BBC reported. The Sunday quake hit just 6 miles off the coast, according to the U.S. Geological Survey.
"In the region surrounding the August 5, 2018 earthquake, there have been six other events of [magnitude] 6.5 or larger over the previous century," the organization said on its official website.
In Bali, the quake was felt for several seconds as well.
"All the hotel guests were running, so I did too. People filled the streets," Michelle Lindsay, an Australian tourist, told Reuters. "A lot of officials were urging people not to panic."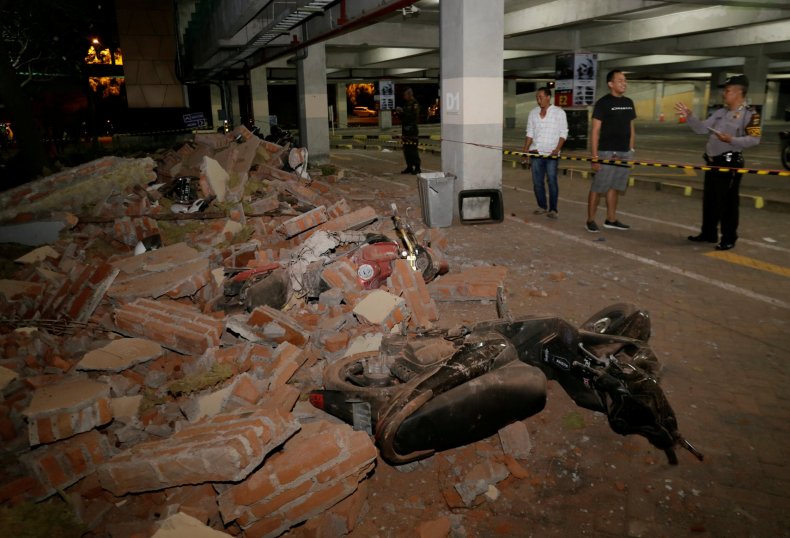 Agung Pramuja, head of the Disaster Mitigation Agency in the West Nusa Tenggara province which includes Lombok and neighbouring islands, told the news agency that authorities continue to collect data on casualties. As a result, it remains unclear how many people were injured and the death toll could still rise.
Initially, warnings of a possible tsunami were issued by the government, but this was later withdrawn. But Indonesia's disaster management agency has continued to urge residents and tourists to avoid going close to the shoreline.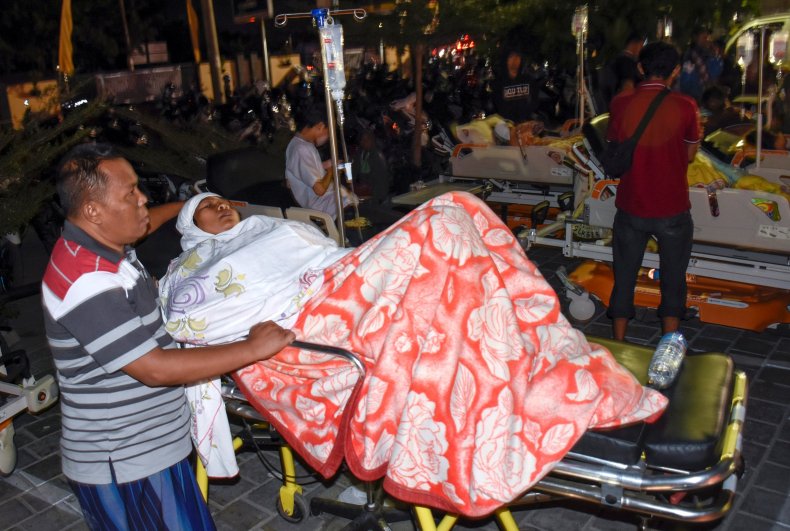 Located on the "Ring of Fire" – a line of frequent volcanic eruptions and tremors that circles the Pacific rim – Indonesia frequently suffers from earthquakes and tsunamis. According to the BBC, more than half the world's active above sea level volcanoes are located in this region.
Back in 2016, a 6.5 magnitude quake hit off the northeast coast of the Indonesian island of Sumatra, leaving immense devastation in its wake. Dozens were killed and more than 40,000 were displaced as a result of the natural disaster.