More Than 300 Dead in Earthquake That Struck Afghanistan and Pakistan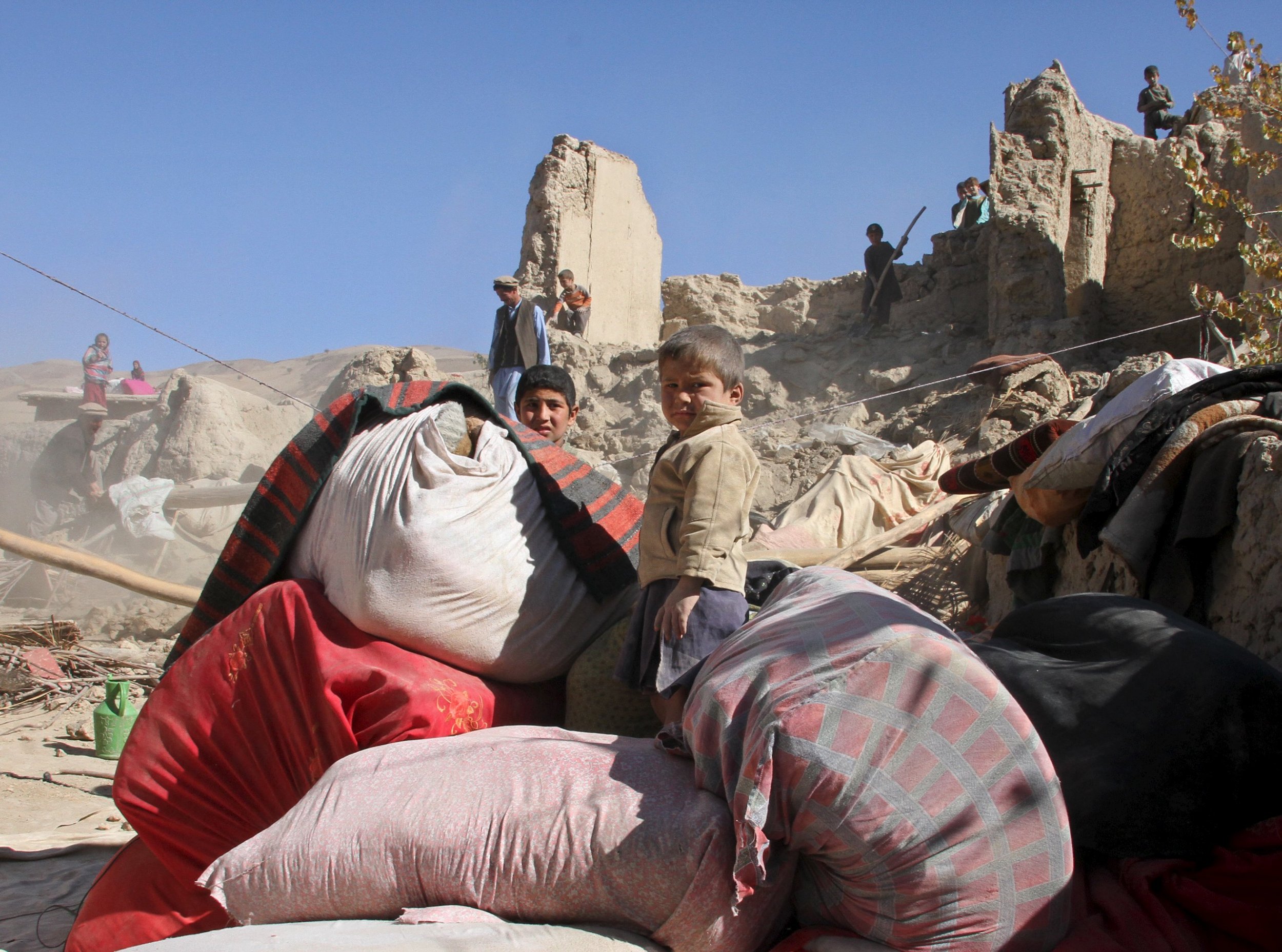 More than 300 people across Pakistan and Afghanistan have been killed by the 7.5-magnitude earthquake that struck South Asia on Monday, while hundreds more have been injured.
The death toll from the earthquake had topped 300 by Tuesday morning. The majority of the confirmed deaths—228—occurred in Pakistan, where more than 1,000 people were also injured. In Afghanistan, more than 80 people were killed and at least 200 were injured, although authorities expect the death toll to rise as more remote, mountainous regions become accessible to rescue teams.
Among the dead are 12 schoolgirls who were killed while trying to flee their school in Afghanistan.
Tremors from the earthquake were felt in parts of India and Tajikistan, and the quake was followed by seven aftershocks of up to a 4.8 magnitude, according to the U.S. Geological Survey.
Rescue efforts are underway in the affected countries, and international aid is now being coordinated. White House Press spokesman Josh Earnest said on Monday that the U.S. "[stands] ready to provide any additional support that may be needed" in the affected countries. Because of the frequency of earthquakes and other natural disasters in the region, the U.S. Agency for International Development has a number of "prepositioned emergency shelter and relief supply kits" in warehouses in Afghanistan, he said.
"The United States is in touch with governments throughout the region and stands ready, as always, to provide assistance at this difficult time," State Department spokesperson John Kirby said in a statement on Monday.
Pakistan—which maintains it doesn't need international assistance—was quick to dispatch its relief operations, sending rescuers and aircraft carrying tents, blankets and food to the country's more isolated areas on Tuesday, the Guardian reported. Pakistan also sent a surveillance flight to assess damage in Afghanistan. The country's army said it cleared at least two dozen landslides that blocked a major highway to China.
The International Organization for Migration is also responding to the earthquake and said survivors of the earthquake in Afghanistan are "sleeping outside in near freezing temperatures." Getting a full assessment of the damage in Badakhshan, the mountainous province in northeastern Afghanistan, might take some time because "access is often a challenge," the IOM said on Tuesday.
UNICEF is "extremely concerned for the safety and wellbeing of children, who are already the most at risk in any disaster and are now in danger of succumbing to the elements as temperatures plummet," Karin Hulshof, regional director of the group for South Asia, said in a statement on Tuesday. Survivors are now at risk from the freezing temperatures, heavy rain and snow in earthquake-damaged areas, said UNICEF.
According to Afghan news outlet Tolo News, Abdullah Abdullah, Afghanistan's chief executive, said Monday that the government has "registered 4,000 houses/compounds damaged by the powerful earthquake" and "assessment and rescue efforts continue."
There has been concern over the role the Taliban will play in rescue efforts in Afghanistan. Yet the militant group, which recently kicked up its insurgency against Kabul, is urging rescuers to deliver emergency aid and said it will not stand in the way, Reuters reported.
"The Islamic Emirate calls on our good-willed countrymen and charitable organizations to not hold back in providing shelter, food and medical supplies to the victims," the Taliban said in a statement on its website, using its formal name. "And it similarly orders its mujahideen in the affected areas to lend their complete help."