More than 300,000 Central Americans and Haitians Could Face Deportation, Officials Say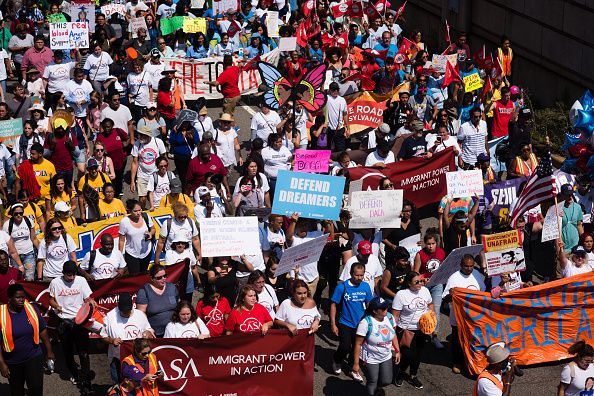 More than 300,000 Central Americans and Haitians living in the U.S. under the Temporary Protected Status (TPS) no longer need to be safeguarded from deportation, the U.S. Department of State informed Homeland Security officials this week, ahead of a much-anticipated DHS announcement regarding the protection's renewal or revocation.
According to a report by The Washington Post on Friday, Secretary of State Rex Tillerson issued a letter to acting DHS secretary Elaine Duke stating that dire conditions that once gripped Central America and Haiti no longer justify the protection of the program's beneficiaries, who have been allowed to live and work in the U.S. for 20 years.
DHS is expected to make an announcement on November 6 to decide the fate of 57,000 Hondurans, about 50,000 Haitians and 2,500 Nicaraguans, whose TPS status will expire in early January, the publication said. The largest group of TPS beneficiaries are from El Salvador, with 200,000.
Even though many of them arrived in the U.S. illegally, TPS recipients were shielded from deportation in the aftermath of Hurricane Mitch in 1998 that pummeled Central America, as well as the 2010 earthquake that killed 200,000 in the Caribbean nation. Since then, the U.S. has renewed TPS—in the case of Hondurans, at least 13 times—allowing them to work and pay taxes.
Trump's officials believe that the return of these migrants could bring benefits to their respective countries because they would return "with job skills, democratic values, and personal savings from living long-term in the U.S.," the Post added.
Last month, Central American leaders and citizens said they worried that economic and food insecurity issues in their countries could worsen should the Trump administration decide to deport TPS recipients, The Miami Herald reported. Honduran President Juan Orlando Hernández has urged President Donald Trump to renew TPS protections for "honest" and "hardworking" Hondurans living in the U.S., the publication added.
The Hispanic Caucus said on Twitter that "ending TPS & deporting legal workers would cost the country ~ $164 billion in GDP over a decade. We must save TPS."
But such pleas may fall on deaf ears. The Trump administration has reiterated that TPS is meant to be temporary and not a way for recipients to live as long-term U.S. residents, the Post reported. Even though administration officials admitted that Central America and Haiti are still facing socioeconomic woes, which have prompted undocumented migration to the U.S., they believed such conditions need to be tackled in different ways.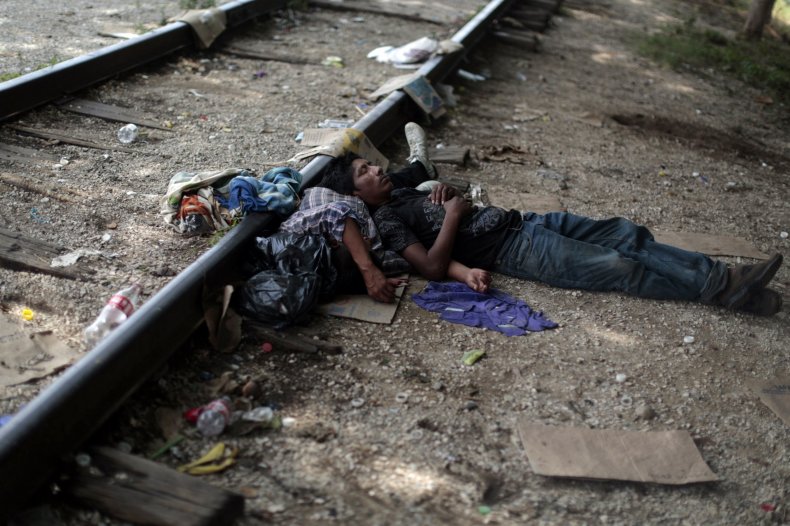 Meanwhile, some Haitians have explored other ways to avoid deportation. As Newsweek reported last month, thousands of Haitians have moved across the U.S. Canada border to seek asylum status. Trump's crackdown on immigration has become the driving force of a growing influx of migrants, especially at the Quebec-New York State border.
As TPS recipients await a final decision, a bipartisan group of South Florida lawmakers hopes to prevent a massive deportation. On Tuesday, Republican Representative Carlos Curbelo and Democratic Representatives Frederica Wilson and Alcee Hastings introduced the Extending Status Protection for Eligible Refugees with Established Residency Act, which seeks to provide a roadmap to permanent legal status for some Haitians, Nicaraguans, Salvadorans and Hondurans who landed in the U.S. prior to January 13, 2011.
Congress created TPS in 1990 as a way to protect foreign citizens from being deported to their countries amid chaos caused by natural disasters or internal conflict.