More Than 4,000 COVID Vaccine Doses Spoiled During Shipment to Maine
Over 4,000 doses of a COVID-19 vaccine were spoiled during a shipment to Maine as they exceeded the temperature required for storage.
During a virtual press conference on Tuesday, Maine Center for Disease Control (CDC) Director Dr. Nirav Shah said his organization received reports from vaccine sites that the minimum temperature for storage was exceeded after they noticed it on a tracking thermometer on the outside of the box.
"Maine CDC, by the end of the day yesterday, had found out that of the 50 shipments slated to arrive in the state, 35 had experienced a temperature at some point during the shipping process above what was required to keep the vaccine safe," Shah said during a virtual press conference. "In total, after tallying this up, we realized that this amounted to a total of 4,400 of Moderna vaccine that had exceeded the temperature requirements."
He continued, "This news is concerning, but it's important to note that this is how the system works. There are numerous checks along the way to ensure that, when a vaccine arrives, it is both safe and effective as well as viable."
According to Shah, the Maine CDC immediately notified Operation Warp Speed and the U.S. CDC of the compromised doses and said, "as a result of that, those sites are receiving replacement vaccine today or tomorrow, for those 4,400 doses."
"Right now, we are asking all locations that received a shipment of this Moderna vaccine that have these temperature exceedances, to separate that vaccine so they don't use them," Shah said. "We are working with the U.S. CDC and the manufacturer, Moderna, who will analyze scientifically whether that vaccine can ultimately be used or not."
Additionally, Shah noted that both Operation Warp Speed and the CDC are currently investigating why this happened and added that they learned earlier this morning that Maine was not the only state to have received shipments of the Moderna vaccine that were comprised due to temperature.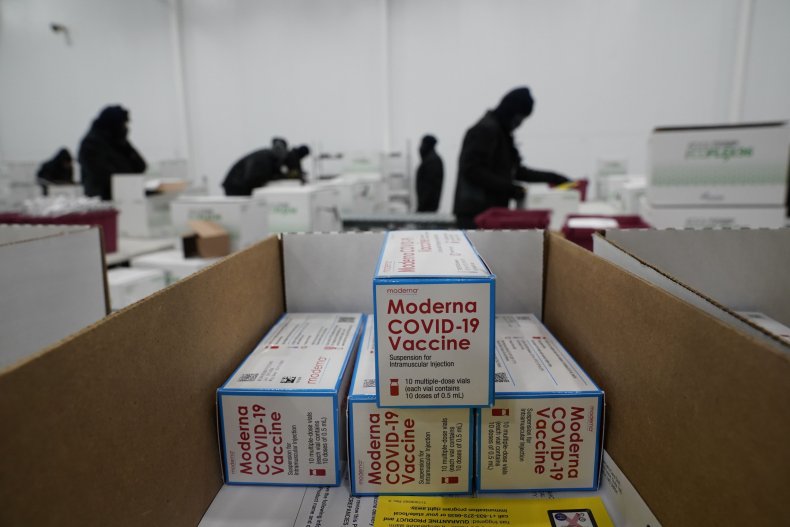 According to Shah, none of the compromised doses were administered to residents in Maine.
The news comes shortly after Maine's CDC ordered 18,550 doses of COVID-19 vaccines, including 8,800 doses of Moderna, according to a press release from the state's health department.
Despite Shah's comments about replacing the soiled vaccine doses, last week The Washington Post published a report stating that the federal government has no extra doses of the vaccine to send states.
Health and Human Services Secretary Alex Azar previously announced that the federal government would begin sending out vaccine doses that were reserved for second shots, as both the Pfizer and Moderna vaccines require two shots, but the Post's report stated that President Donald Trump's administration had already been "taking second doses directly off the manufacturing line."
Newsweek was directed to Shah's press conference after reaching out to the Maine CDC for comment.