More Than 50% of Russians Want Another Decade of Putin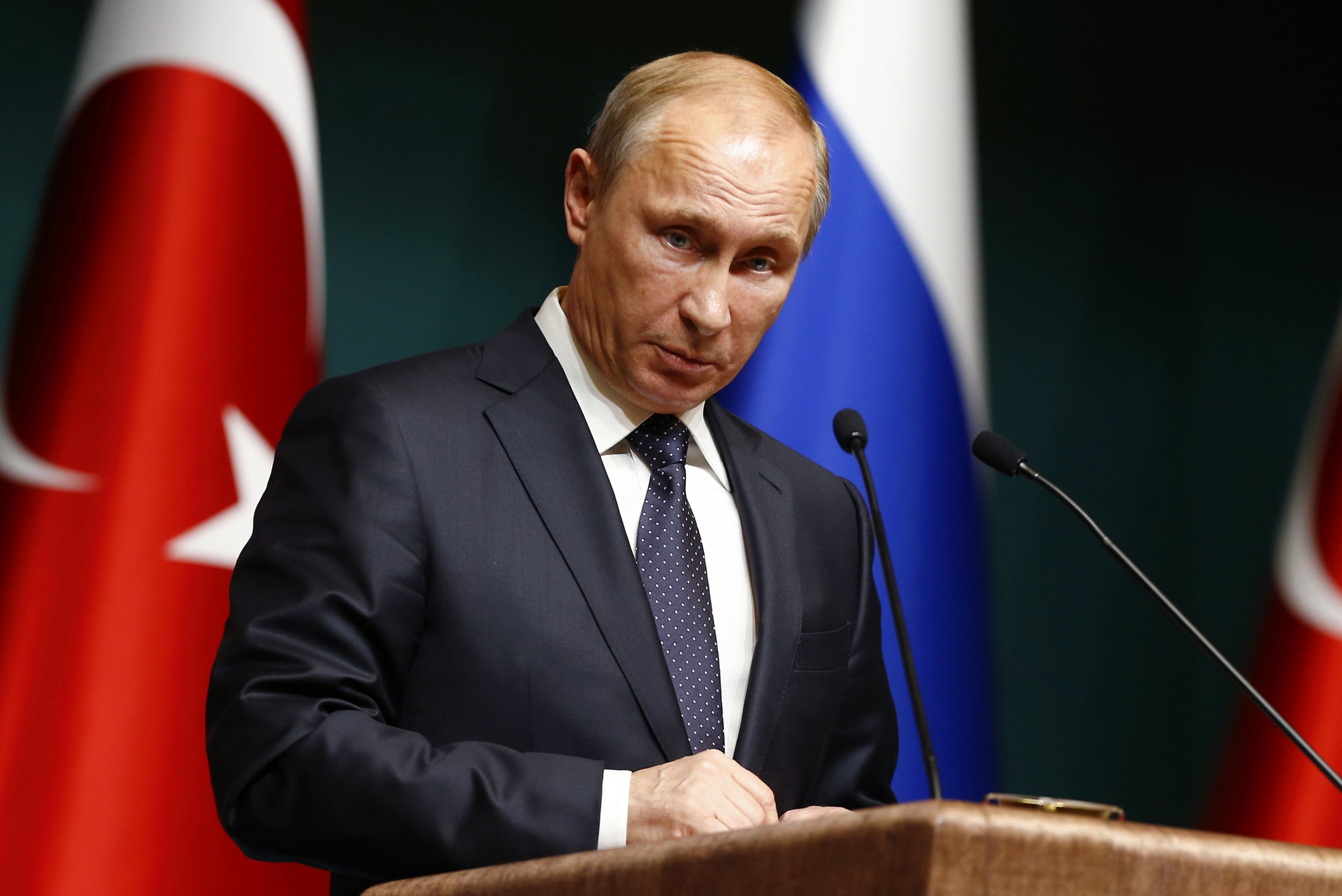 More than half of all Russians support president Vladimir Putin and would like to see him re-elected after his current term runs out in 2018, according to a poll by Russian pollster the Levada Centre.
Asked if they would like to see Putin return as president after the next presidential election, 58% said they would, while only 19% said they would not, with 22% saying they were unsure.
In a poll conducted by the same organisation last year, the same question and found that only 33% of Russians wanted Putin to continue leading the country after 2018, while 45% said they did not want him staying on for a fourth term.
The poll also found there has been a rise in general support for Putin's actions over the last year. 72% of respondents said they supported Putin in his capacity as head of state in 2014, while in a 2013 Levada opinion poll only 47% said they did.
Out of all respondents 55% said they "fully endorsed" Putin's actions in the last year and when asked about the Russian president's extent of influence in the country's affairs 71% considered him to have 'strong influence', 24% believed he had 'very strong influence,' while only 5% thought his influence on Russian affairs was 'weak'.
"For most of the year Putin has made majority of Russians feel proud of their country, first during Sochi Olympic Games and then by annexing Crimea without much violence," Anna Nemtsova, Newsweek's Russia correspondent.
"The most recent successful tests of missiles designed to carry nuclear warheads made many Russians feel good and protected - the commander-in-chief Putin knows how to make his electorate happy," she added.
Should Putin see out his remaining four years in office and be re-elected for another six year term, he could stay in power until 2024.
"Out of those who wanted Putin to stay as Russia's president for 10 more years 90% were men," says Nemtsova, who wrote a story for Newsweek on the support for Putin among children who had been brought up by single mothers.
"The majority of Russian men like the idea of Putin opposing the entire West. Most Russians don't think that their country is at war with Ukraine but see United States as a threat," she adds.
The poll also asked whether people believed there was a possibility of a candidate capable of replacing Putin becoming available in the next four years. 31% did not believe it was possible, while 34% indicated they believed this was possible and 35% were unsure.
"To Russians Superman Putin is the only one who could save Russia. Most people don't see anybody who could replace him," Nemtsova explains.
According to the Russian constitution no president-elect is allowed to serve more than two consecutive terms. However, because Putin served as prime minister after his first two terms he can legally run again in 2018.
Speaking to Russia's state run news agency Itar-Tass last month, Putin indicated that he may indeed run for president for the fourth time when his current term runs out, although he did concede that, provided he won, he said would make his fourth term his final one.
Putin said that his stay in the Kremlin after 2024 would be "harmful" and "not good for the country".
The Tass agency has already launched a special New Year's retrospective to commemorate Putin's 15 years at the forefront of Russian politics called: '15 Years of Putin: The Beginning of a New Era'.