More Than 500,000 Afghans Have Lost Jobs Since Taliban Takeover, Report Shows
More than 500,000 Afghans have lost their jobs since the Taliban takeover in mid-August, according to a report from the International Labor Organization (ILO) released on Wednesday.
The report said the crisis "paralyzed the economy and slammed the labor market," according to the Associated Press. Many people lost their jobs or are not receiving wages. It estimated that 700,000 to 900,000 jobs could be lost by June.
The Taliban seized power as U.S. and NATO troops withdrew, leading to the international community freezing assets in Afghanistan and halted funding as a result of the Taliban's reputation for brutality during its rule 20 years earlier.
Due to the halt of all funding, limits have been placed on bank withdrawals, leaving companies struggling to pay workers and individuals struggling without the money. From July to September, according to the report, female employment dropped 16 percent while male employment dropped 5 percent.
The report also stated this could lead to worsening child employment. In 2019 and 2020, it was reported that only four in 10 children attended school. It is estimated more than 1 million children aged 5 to 17 are working.
As of 2020, women held just one in 5 jobs, but in some areas, they are now prevented from working at all, and education for girls has been limited or stopped. According to Taliban leaders, they hope to reopen all schools for girls this spring.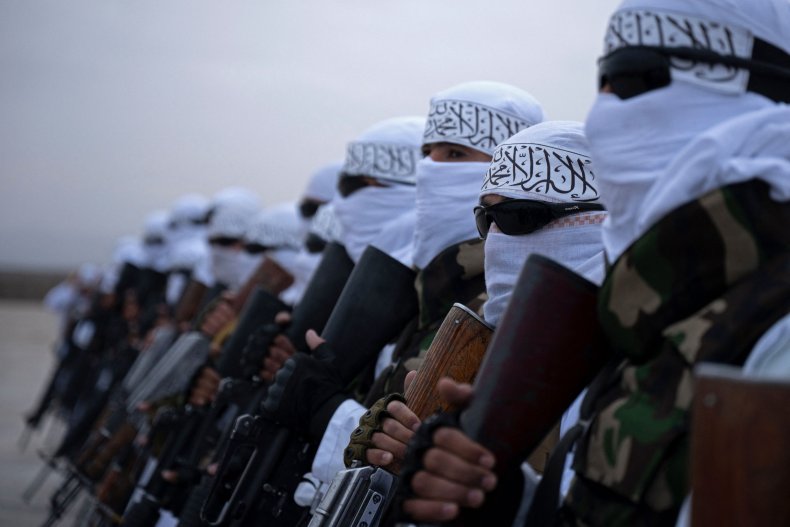 The Code to Inspire school, started by teacher Fareshteh Forough, was founded to teach young women computer programming. The school moved to mostly virtual and was transformed into a relief organization due to the lack of income students and their families are facing, which was leading to hunger, The Intercept reported.
According to the United Nations, 8.7 million Afghans are facing starvation.
With limits placed on banks and the fear that money traders might be tied to the drug trade or even controlled by the Taliban, Forough decided to use cryptocurrency to help provide monthly emergency payments.
"Since September, we've been sending cash assistance, about $200 per month, for each family, because the majority of our students have said their family lost their jobs," Forough told The Intercept. "They are the sole breadwinner of the family. We created a safe way for our girls to cash out their crypto and pay for expenses, so they can pay for medical expenses and food and everything that's needed."
The use of cryptocurrency has many advantages, such as the ability for Afghans fleeing the Taliban to take their assets with them without risk, humanitarian agencies are able to bypass banks and discreetly avoid the Taliban, and smugglers and intermediaries who might attempt to steal or resell the aid packages can be circumvented if it goes through a digital transaction, The Intercept reported.
United Nations officials announced an appeal Tuesday for $4.5 billion in emergency aid to be sent to Afghanistan. The Biden administration said a donation of $300 million would be made after exempting some aid from U.S. anti-terrorism sanctions, which froze more than $9 billion of Afghan assets in U.S. accounts.