A GoFundMe page that launched to assist with the funeral costs for an 8-year-old who was fatally shot in Chicago over the weekend raised more than $55,000 by Monday afternoon.
Chicago police have publicly identified Melissa Ortega as the girl who was fatally struck by gunfire Saturday afternoon in the city's Little Village neighborhood. Ortega was walking through the neighborhood with her mother when an unidentified person armed with a gun nearby began firing the weapon. Ortega was struck in the head, according to a police report obtained by the Chicago-based news station WLS-TV.
A 26-year-old man whom police identified as a member of the Gangster Two Six gang was also injured in the shooting, the station reported.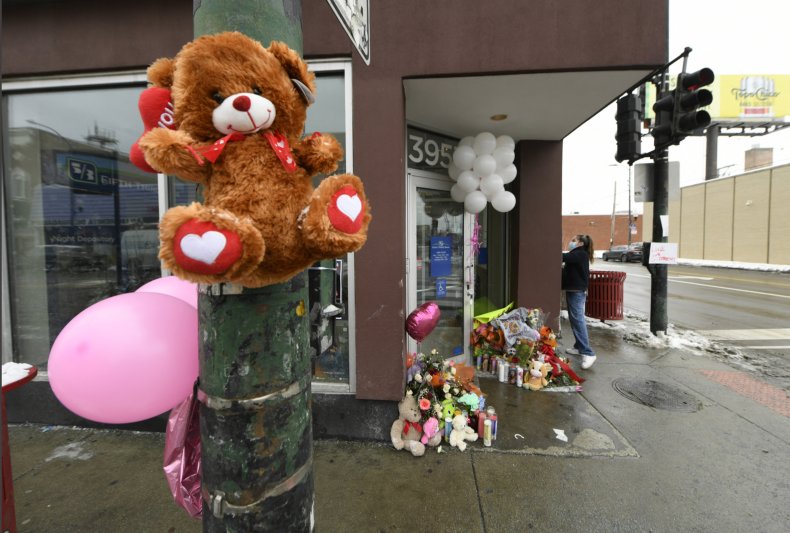 Ortega was a student at Zapata Academy, according to a Saturday tweet posted by the Chicago Teachers Union. Ortega and her mother moved to the U.S. from Mexico last summer and were "excited to start a new life in Chicago and build their American Dream," according to the person who organized the GoFundMe page.
The fundraiser set a goal of $20,000 to support Ortega's funeral costs. It was created by Norma Sandoval, who knew Ortega and "will always remember her beautiful smile."
The fundraiser logged more than 1,300 donations exceeding $55,000 by Monday afternoon.
The Chicago Teachers Union shared a link to the fundraiser on its Twitter page and encouraged people to make donations.
"This suffering is becoming too familiar for our babies and their families, who our educators love, nurture and support," the union said in its post.
Chicago Police Superintendent David Brown also spoke out against the violence in a series of tweets posted on Sunday, which referred to Ortega's death as "tragic and senseless." In his posts, Brown said the Chicago Police Department "won't stop working" until the individual or individuals responsible for Ortega's death have been identified and held responsible.
"Fear and violence, guns and gangs have no place in this city, and it will take all of us working together to stop it," Brown's posts said.
Brown reiterated his calls to end violence and find justice for Ortega's family during a Monday press conference.
"We owe it to Melissa, and her family, and to this city, to hold every person involved accountable," Brown told reporters, later adding that there are "too many hard days just like this in Chicago."
As the investigation into the shooting continues, Chicago police have encouraged anyone with information on the incident to contact the department's anonymous tip line. Tipsters who share information that leads to an arrest or conviction could receive an award valued at up to $15,000, Brown said.