More Than 60 Doctors Write Open Letter Warning Julian Assange 'Could Die in Prison'
Julian Assange's health is so bad that it is feared he could die in a British maximum security prison before he faces his extradition hearing in February 2020, according to a letter signed by more than 60 doctors.
The Wikileaks founder spent seven years in the Ecuadorian embassy prior to his arrest in April and first-person accounts of those that have seen him since claim he is fighting for his life.
Those accounts—in addition to the finding by the U.N.'s Nils Melzer that Assange was "exposed to psychological torture"—prompted a letter requesting urgent medical treatment addressed to the British home secretary, Priti Patel.
"We write this open letter, as medical doctors, to express our serious concerns about the physical and mental health of Julian Assange," the letter read.
"From a medical point of view, on the evidence currently available, we have serious concerns about Mr. Assange's fitness to stand trial in February 2020.
"Most importantly, it is our opinion that Mr. Assange requires urgent expert medical assessment of both his physical and psychological state of health."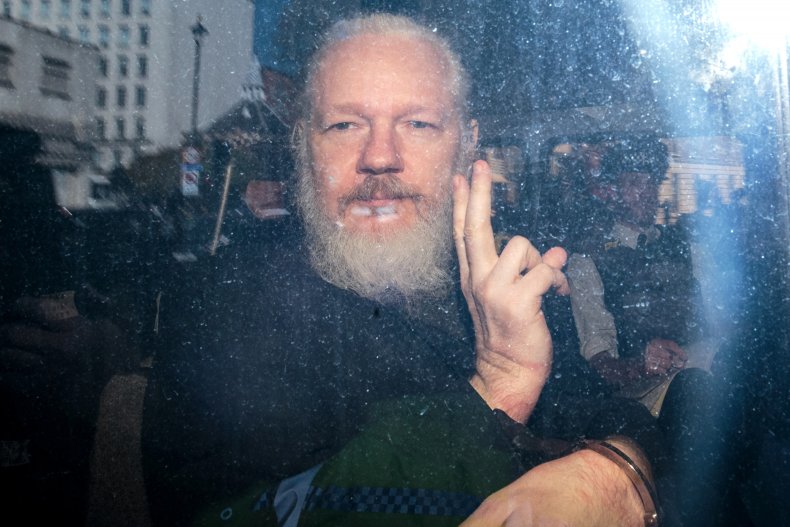 The letter adds: "Were such urgent assessment and treatment not to take place, we have real concerns, on the evidence currently available, that Mr. Assange could die in prison. The medical situation is thereby urgent. There is no time to lose."
It was signed by a range of doctors from the U.S., the U.K. and across Europe, in addition to some from further afield.
The fears they raised were also discernible when Assange made his first public appearance during a preliminary hearing at Westminster Magistrates' Court in London last month.
The 48-year-old appeared to be limping, physically frail and confused.
Craig Murray, a former diplomat and British ambassador, was present at the hearing. "I was deeply shaken while witnessing yesterday's events in Westminster Magistrates' Court," he wrote in a blog post after the hearing.
"I was badly shocked by just how much weight my friend has lost, by the speed his hair has receded and by the appearance of premature and vastly accelerated aging.
"He has a pronounced limp I have never seen before. Since his arrest he has lost over 15 kg in weight.
"But his physical appearance was not as shocking as his mental deterioration. When asked to give his name and date of birth, he struggled visibly over several seconds to recall both."
Assange originally sought asylum in the Ecuadorian embassy in 2012 to avoid extradition to Sweden after an arrest warrant was issued over sexual assault allegations.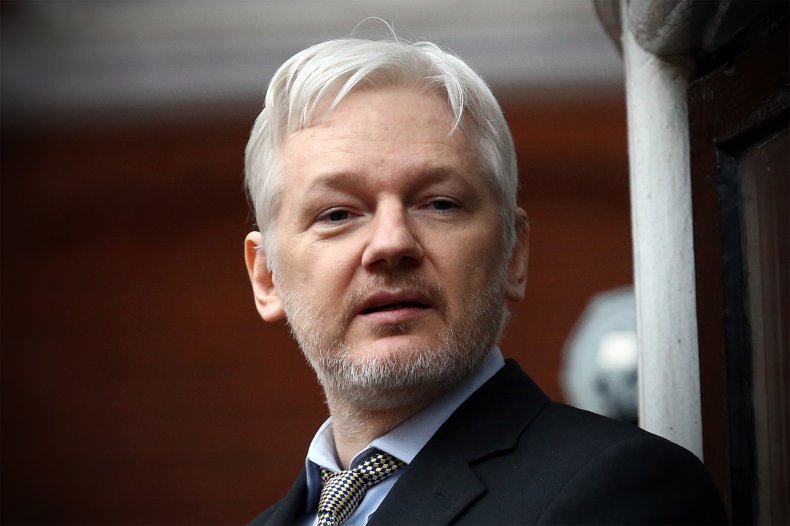 He has always denied the allegations and had made himself available to questioning by Swedish authorities, but said that extradition to Sweden to face charges would only be accepted if assurances were given against onward extradition to the U.S.
One month after he was taken into custody by British police, a grand jury in the Eastern District of Virginia returned a superseding indictment charging Assange with 17 counts of violating the Espionage Act and one count of conspiring to violate the Computer Fraud and Abuse Act. He could face a sentence of 175 years imprisonment if found guilty.
The alleged offenses relate to 2010 when Assange, with the assistance of Chelsea Manning, released sensitive military documents.
Last week, Swedish prosecutors announced they have discontinued their investigations into sexual assault allegations, clearing the way for the U.S. extradition request.
Lawyers for Assange told Newsweek that extradition should not be granted and that the U.S. charges were "demonstrably false" and dangerous to bring, arguing that what Assange did was no different than what journalists do every day.
In response to the doctors' letter citing Assange's health concerns, a spokesperson for the U.K. Home Office told Newsweek: "The allegations Mr. Assange was subjected to torture are unfounded and wholly false.
"The UK is committed to upholding the rule of law, and ensuring that no one is ever above it."