More than 64k Early Georgia Runoff Voters Didn't Vote in General Election
More than two million voters already cast ballots in Georgia's upcoming special election by Thursday, but about three percent of those voters did not participate in this year's presidential election, state data shows.
The outcome of both Senate races on January 5 will determine the balance of power in the nation's capital when President-elect Joe Biden takes office on January 20.
The presidential election on November 3 that denied President Donald Trump his bid for re-election marked the first time a Democratic presidential candidate won Georgia since 1992. The state's incumbent Republican senators, David Perdue and Kelly Loeffler, also did not receive the 50 percent majorities needed to win their general election races.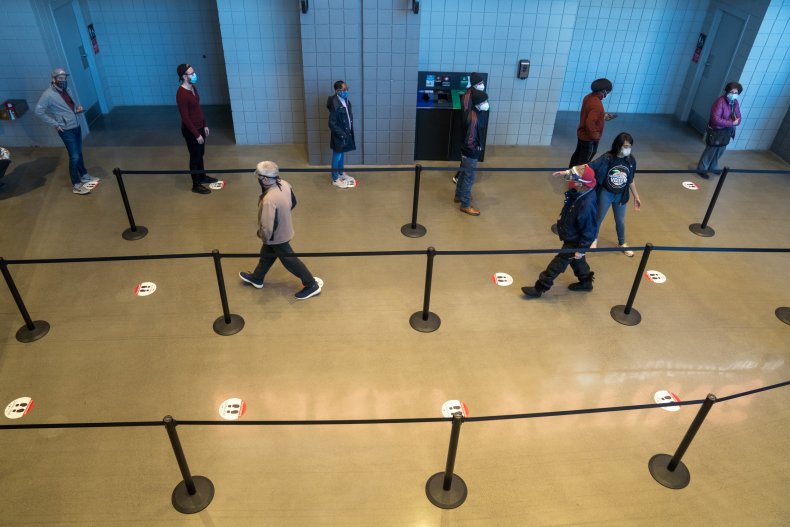 Georgia election officials began posting state data documenting voter turnout shortly after early voting began for the runoffs on December 14. According to the data analysis website Georgia Votes, early voter turnout for the runoffs was about 148,000 votes shy of the total number of early votes reported with 12 days remaining before the general election. Nearly 2.1 million early voters cast their ballots by Thursday morning, about 64,000 of whom did not cast ballots in the general election, the analysis showed.
The early runoff voters who did not participate in the general election consisted mostly of white and Black voters, who accounted for more than 53,000 of the votes cast, according to Georgia Votes. White voters also represented the majority of the runoff election's early voters at more than 1.1 million votes cast. About 650,000 Black voters have voted early in the runoff elections thus far, while the Hispanic and Asian voting blocs accounted for less than 50,000 early votes each, the data shows.
According to an Associated Press report published Thursday, the success of the two Democratic candidates vying for the Senate seats will depend upon high voter turnout in the Black, Hispanic and Asian communities. The election last month generated record levels of voter turnout due in part to expanded access to mail-in and early voting necessitated by the coronavirus pandemic. The high stakes of the special election paired with the money pouring into the state in support of the four candidates indicate voter turnout will remain high as voters decide which two candidates to send to the Senate.
Republicans currently control the Senate with 50 seats. If both Democratic candidates win next month, the Democrats will also have 50 seats. That hypothetical ratio would give the Democratic Party control, with Vice President-elect Kamala Harris able to break any ties, and would likely give Biden's administration more legislative leverage in the years ahead.
During the runoffs, Perdue, who was elected to represent Georgia in the Senate in 2014, will face Democrat Jon Ossoff. Loeffler, whom Georgia Governor Brian Kemp appointed to replace former Sen. Johnny Isakson in late 2019, is campaigning against Democrat Raphael Warnock for the other seat.
While a SurveyUSA poll conducted last week said both Democrats were leading their Republican opponents, a Trafalgar Group poll conducted a few days earlier found Loeffler leading by 7 points and Perdue leading by 3. Emerson College and Insider Advantage polls from earlier this month also said the Republican candidates held narrow leads, while a new poll from Insider Advantage published Wednesday said Warnock and Perdue both had slim advantages over their competitors.
Newsweek reached out to the Georgia Republican Party and the Democratic Party of Georgia for comment but did not receive responses in time for publication.