As the coronavirus pandemic has forced businesses to shut down, a majority of companies say they're having a hard time moving their operations online.
More than 7 out of 10 employers, or 71 percent, reported that they are struggling to adapt to remote work, according to a new survey from the Society for Human Resource Management (SHRM) released Monday. SHRM surveyed 2,278 human resources professionals between April 1 and April 7.
The industries that are having the most difficulty moving to this work model are professional, scientific and technical services. More than 80 percent of these employers cited moving to a digital work environment as a challenge. Sixty-nine percent of health care employers said it was an issue, and 65 percent of manufacturing employers said it was difficult to adapt to these new operations.
"Business is not as usual," Johnny C. Taylor, Jr., the president and CEO of SHRM, said in a statement. "Markets are down, companies are closed, and millions are working from home. It's a time of change, challenge, and uncertainty."
"But it's also impermanent—it will pass. The economy will recover, business will bounce back and, soon enough, workers will return to work," Taylor Jr. added.
Companies have also reported that keeping up morale has been a challenge amid the global health crisis Two in three employers surveyed reported that maintaining enthusiasm among employees is difficult, according to the survey. Employers with more than 500 workers identified this as more of a problem than smaller organizations.
Plus, more than one-third of employers polled said they are facing difficulties with company culture, employee productivity and leave regulations.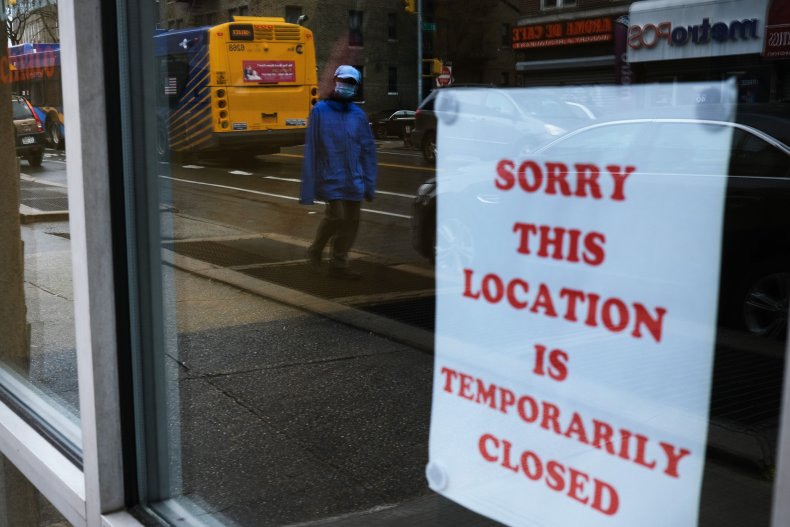 The coronavirus pandemic has caused all 50 states to create guidelines for which businesses can remain open to slow the spread of the disease. Officials have come to a clear consensus that supermarkets, hospitals, gas stations and banks are too critical to be closed, while nonessential businesses such as theaters, gyms, casinos and salons have been temporarily shuttered.
But some states are starting the process of reopening their economies. Three southern states—Georgia, South Carolina and Tennessee—are moving to allow businesses to resume normal operations even as health officials debate whether or not it's advisable to relax restrictions. Colorado Governor Jared Polis also announced Tuesday that he will plan to reopen businesses over the next two weeks.
"Every business is essential. Everything that people do is essential. That's what's so frustrating to try to put things in essential and nonessential buckets—nobody thinks like that and the world doesn't work like that," Polis told NBC.
Federal guidelines released last week said states should see a sustained decrease in coronavirus cases over a 14-day period before easing stay-at-home orders and other restrictions. But the guidelines are just advisories and are not mandatory to follow.
In all, there have been at least 42,374 deaths and more than 788,100 cases of coronavirus in the United States as of Tuesday morning, according to data from Johns Hopkins University.