More Than Eight in 10 Black Americans Think Donald Trump Is A Racist, Poll Shows
Black Americans are overwhelmingly dissatisfied with President Donald Trump's job performance, and a majority say he's made racism a bigger problem in the country, according to a new poll.
The findings are part of a new Washington Post/Ipsos survey conducted earlier this month and released on Friday. According to the poll, 90 percent of black Americans disapprove of how Trump has handled himself in office over the past three years.
Plus, more than eight in 10 black Americans believe that Trump is a racist and that he's made racism an even bigger problem in the United States. Three-quarters of those polled (76 percent) said that the things Trump is doing as president are bad for African Americans.
Those findings are in direct contrast to Trump's statements on his accomplishments for the African-American community. Trump frequently claims that he has done more for black Americans than any other president and that he is the "least racist person you've ever met."
To back up that claim, Trump points to his economic policies and the record-low unemployment and poverty rate among African Americans. But most black Americans say the president doesn't deserve all the credit he gives himself.
Seventy-seven percent of black Americans polled said Trump deserved "only some" or "hardly any" credit for the record-low unemployment rate. Just 20 percent said the president deserved a majority of the credit. Plus, more than half of black adults polled reported that their financial situation has stayed the same during Trump's presidency.
The Post/Ipsos poll surveyed over 1,000 black adults nationwide and was conducted from January 2 to January 8. The margin of error for the poll was plus or minus 3.5 percentage points.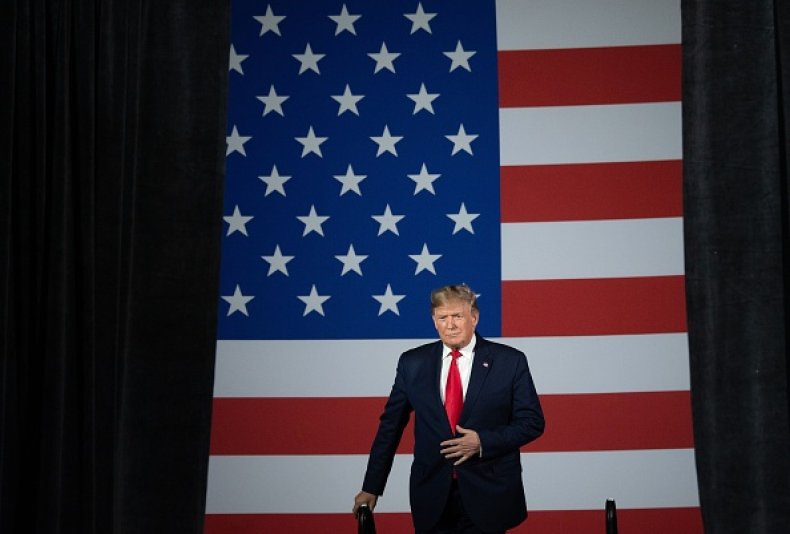 Trump did not fare well among black voters in the 2016 election (according to exit polls, he received roughly 8 percent of the black vote), and the latest poll suggests that even fewer are willing to support his re-election. In the Post/Ipsos survey, Trump is shown receiving between 4 and 5 percent support among black registered voters in direct matchups against eight potential Democratic candidates.
The survey also showed that apprehension over race relations in the country extends beyond Trump and his administration. Overall, 65 percent of respondents said it was a "bad time" to be a black American in the United States.
In addition, nearly eight in 10 black Americans polled said that white Americans do not understand the level of discrimination they face in their lives. Just 19 percent of respondents said that white Americans understand the amount of discrimination they face.