More Than 80 Advocacy Groups Demand Insurance Companies Make Coronavirus Testing and Treatment Free
More than 80 labor, health, civil rights and consumer groups have signed a letter urging all health insurance companies to waive any fees or costs incurred for treatment associated with COVID-19, the disease caused by the new coronavirus.
The open letter was addressed directly to the nation's 10 largest insurance companies. Although some insurers have already committed to waiving some costs associated with COVID-19 care and treatment, the advocacy groups argued that all insurers must make an immediate commitment to cover all costs.
"A few insurance companies have made such commitments to varying degrees and time frames. This is a crucial first step. We urge you to fully commit to eliminating all patient cost-sharing for COVID-19 related medical expenses during this pandemic," the groups wrote in the letter.
"A third of Americans report that they or a family member avoided going to the doctor when sick or injured in the past year due to cost, meaning that many Americans put off care rather than risk medical debt and even bankruptcy just to get the care they need," they argued.
Public Citizen, a progressive nonprofit advocacy group and think tank, was one of the letter's signatories. Melinda St. Louis, director of the organization's Medicare for All campaign, said that it would be a "public health disaster" for people not to be covered for COVID-19 treatment amid the ongoing pandemic.
"Everyone who needs treatment must receive it, regardless of their ability to pay," St. Louis said in a Wednesday statement.
Congress has already passed legislation that guaranteed coronavirus testing would be fully covered. However, many lawmakers and activists have argued that this did not go far enough, as the bill did not address how treatment costs would be paid for.
While tens of millions of Americans remain uninsured and underinsured, millions are also newly unemployed due to the economic fallout from the pandemic. A medical bill for tens of thousands of dollars would be a severe financial blow for these Americans, especially amid an economic crisis.
"Testing for coronavirus AND treatment needs to be free. Period," Senator Kamala Harris of California tweeted on Monday.
Democratic presidential candidate Bernie Sanders and his progressive supporters have taken their advocacy a step further, arguing that the coronavirus pandemic demonstrates the need to transition the U.S. to a single-payer universal health care system, or Medicare for All.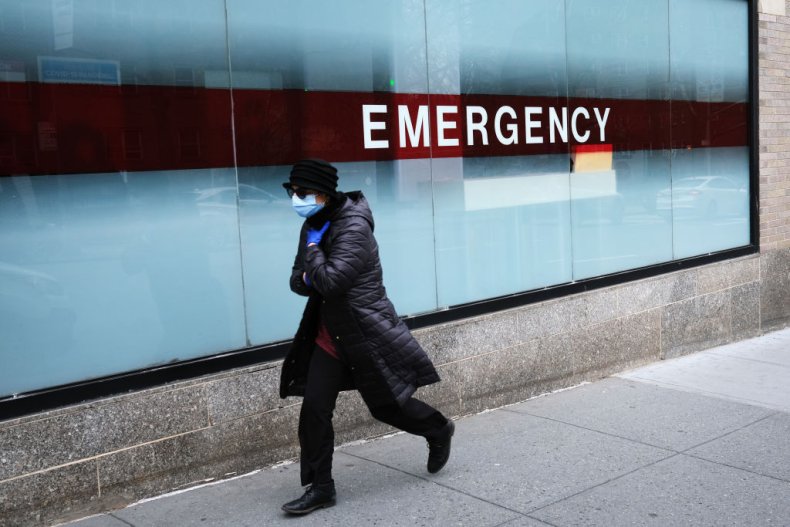 "We cannot continue to have a dysfunctional, greedy health care system which ties most people's health care coverage to employment, leaves tens of millions uninsured and bankrupts over 500,000 people a year," Sanders, an independent senator from Vermont tweeted on Wednesday. "We must guarantee health care as a human right through Medicare for All."
"The coronavirus pandemic is highlighting every day the many ways in which our country leaves the poor and vulnerable behind," Sanders wrote.
A new poll conducted by Morning Consult and Politico at the end of March showed that support for Medicare for All has surged amid the coronavirus pandemic. The survey showed that 55 percent of voters backed the health care policy, while just 35 percent opposed.