More Than 850 Children Detained in Border Patrol Holding Cells Past 72-Hour Limit: Report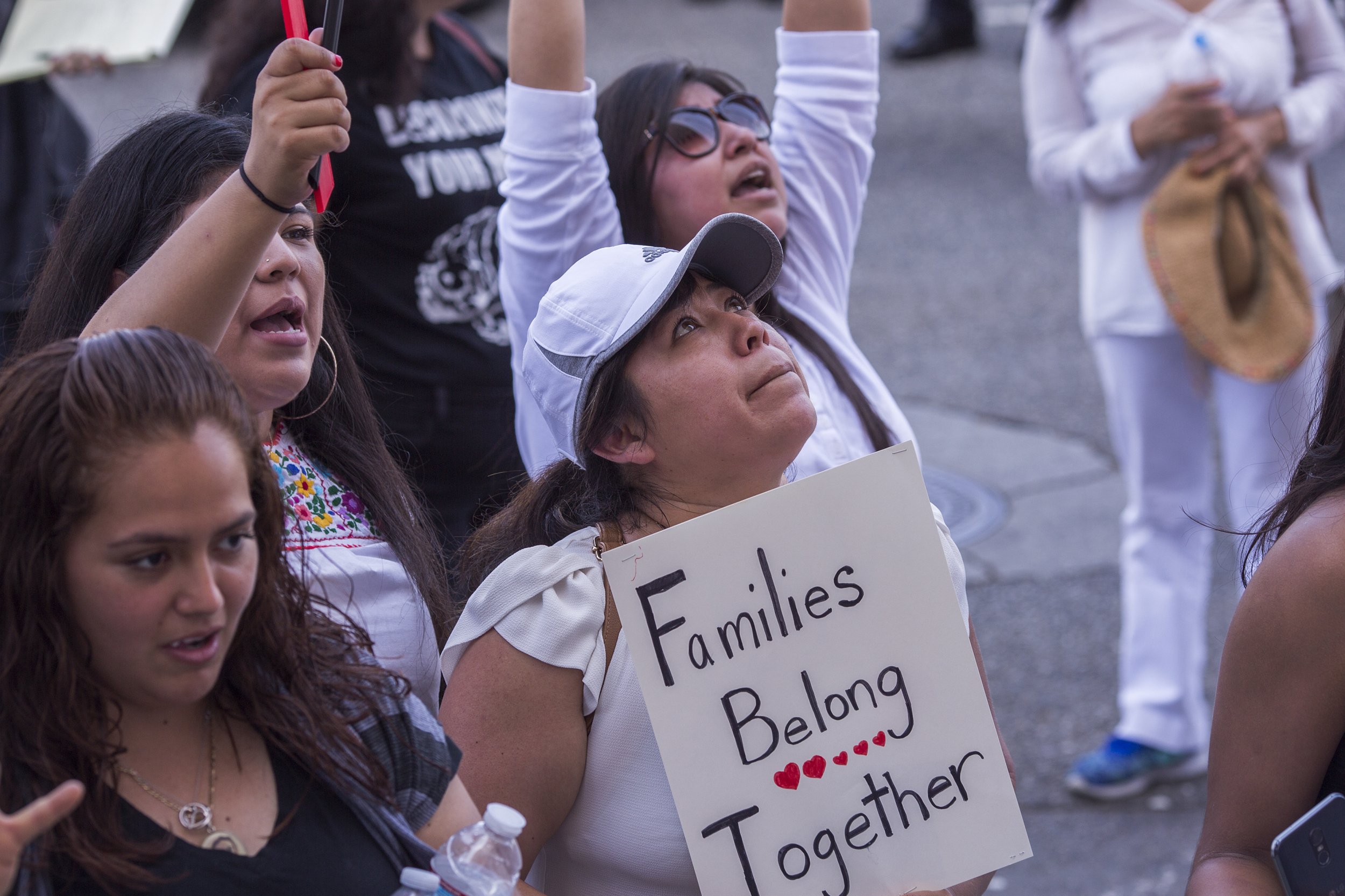 A review from the Department of Homeland Security's watchdog has reportedly found that at least 860 immigrant children were held in Border Patrol holding cells for longer than the 72-hour court-mandated limit under the Trump administration's family separation policy.
The report, which was obtained by The Washington Post, has revealed that some children were held for days, with one child being held for 12 days and another being kept in the holding cells, which are only meant for short-term use, for 25 days.
The DHS Office of Inspector General's report represents the government's first attempt at an in-depth investigation into what happened between May 5 and June 20, when the Trump administration's "zero tolerance" family separation policy was in place.
Trump rescinded the policy, which saw around 2,500 children separated from their parents, on June 20, after an international outcry.
The office of the Inspector General's report found that many of the more than 850 children who were left in Border Patrol holding cells past the 72-hour limit mandated by U.S. courts were held in chain-link holding pens in the Rio Grande Valley of southern Texas.
Those facilities, The Post notes, which do not have beds or showers, were designed as short-term holding areas while children waited to be transferred to shelters.
The report also found that some of the children who were separated from their parents were too young to talk, with agents failing to "provide pre-verbal children with wrist bracelets or other means of identification."
"Nor does Border Patrol fingerprint or photograph most children during the process to ensure that they can be easily linked with the proper file," the report said, according to The Post.
Investigators reportedly described the government's approach to enforcing its separation policy as a "poorly coordinated interagency process" that left parents with little information on their children's whereabouts.
"Each step of this manual process is vulnerable to human error, increasing the risk that a child could become lost in the system," the report said.
Adding further confusion, the report also alleged that there was no evidence of a "central database" that the DHS had claimed to have developed days after Trump rescinded his controversial family separation policy.
"The OIG team asked several [Immigration and Customs Enforcement] employees, including those involved with DHS' reunification efforts at ICE Headquarters, if they knew of such a database, and they did not," investigators reportedly state.
"DHS has since acknowledged to the OIG that there is no 'direct electronic interface' between DHS and HHS tracking systems," they said.
Inspectors said that they still have doubts over the accuracy and reliability of the information the DHS has provided about the family separation policy.
Despite being ordered to reunite all children separated from their families, dozens of minors still remain in federal custody waiting to be reunited.
DHS spokesperson Katie Waldman told Newsweek in an emailed statement that the findings of the OIG report "illustrate the difficulties in enforcing immigration laws that are broken and poorly written."
"The report fails to understand where the Zero Tolerance Policy took effect: in between the ports of entry," Waldman said.
"CBP has and will continue to accept and process claims of credible fear at the ports of entry in addition to protecting the safety and security American communities from nefarious actors and drugs," she said.
"This administration will no longer turn a blind eye to illegal immigration and will continue to refer illegal border-crossers for prosecution. We are committed to enforcing the rule of law and ensuring that there are consequences for illegal actions," Waldman added.
This article has been updated with a statement from Department of Homeland Security spokesperson Katie Waldman.