More Than 85,000 Sign Petition for Benjamin Netanyahu's Arrest During U.K. Visit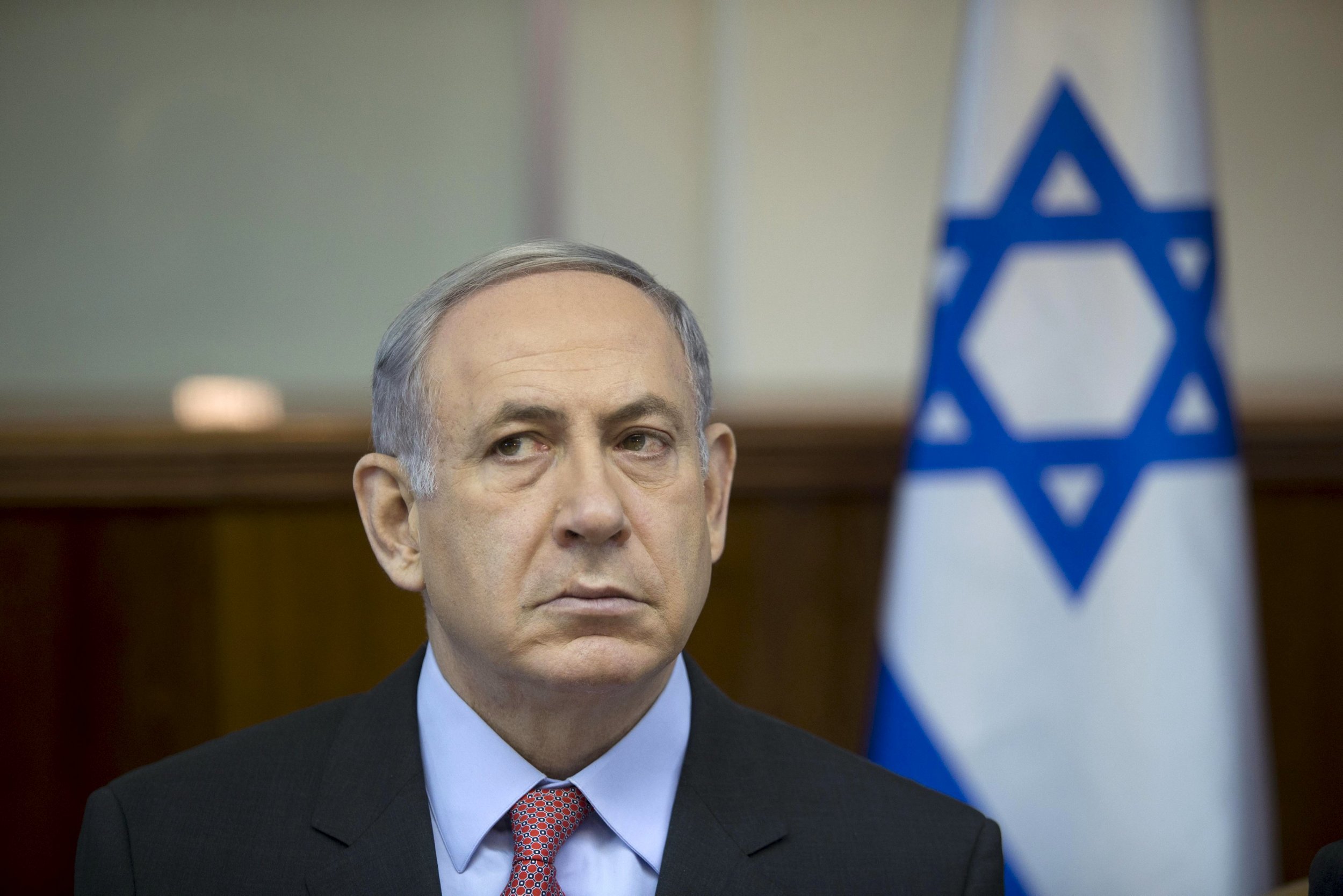 A petition to the U.K. government and Parliament calling for Israeli Prime Minister Benjamin Netanyahu to be arrested when he visits the U.K. next month has received more than 85,000 signatures.
The online petition, created on August 7 on a U.K. government website, could be considered for debate in Parliament if it gets more than 100,000 signatures. The petition argues for Netanyahu's arrest "for war crimes" and "the massacre of over 2,000 civilians" during the 2014 Gaza war. The petition was created by Damian Moran, a British citizen, according to the AFP news agency.
More than 2,205 Palestinians died during the 50-day Gaza conflict between Israeli forces and fighters with the Palestinian group Hamas last summer, according to the United Nations. Almost 1,500 of those who died were civilians, including 283 women and 521 children. Seventy-two Israelis were killed in the war. A report by the U.N. published earlier this year said both Israel and Hamas may have been responsible for war crimes during the conflict, although Israel disputed claims that it violated international rules, saying its offensive in Gaza was lawful. Hamas also rejected the U.N. report's findings, according to the Guardian.
A report from Amnesty International, released in July, also found "strong evidence" that Israeli forces carried out war crimes and crimes against humanity on the deadliest day of the conflict, known as Black Friday.
According to a statement posted on the petition website, the U.K. government's response to the petition was that Netanyahu could not be arrested or detained because "under U.K. and international law, visiting heads of foreign governments, such as Prime Minister Netanyahu, have immunity from legal process."
In the statement, the U.K. government said that it while it recognized "that the conflict in Gaza last year took a terrible toll," it also was "clear on the U.K.'s recognition of Israel's right to take proportionate action to defend itself, within the boundaries of international humanitarian law," and that it condemned "the terrorist tactics of Hamas who fired rockets on Israel, built extensive tunnels to kidnap and murder, and repeatedly refused to accept ceasefires."
Moran has told the media that despite the petition's success, he doesn't expect it to be debated in Parliament, as the U.K. and Israel have a close relationship.