More Than $90 Million Spent in New Jersey Governor's Race, State's Second Costliest
A near-record amount of money was spent during this year's gubernatorial election in New Jersey, according to a report released Wednesday by the New Jersey Election Law Enforcement Commission (ELEC).
The total amount, which was estimated to be $90,666,548, included funds spent before and during the state's primary election, as well as heading into the general election on November 2.
The number marks the largest total sum spent on a gubernatorial election in New Jersey, but when adjusted for inflation, it fell below the amount spent during the state's 2005 race for governor, the commission said in its report. With all election spending amounts adjusted for inflation from the early 1980s through this year, the 2021 gubernatorial election ended as the state's second most costly, just ahead of the total amount spent during the governor's race in 2009.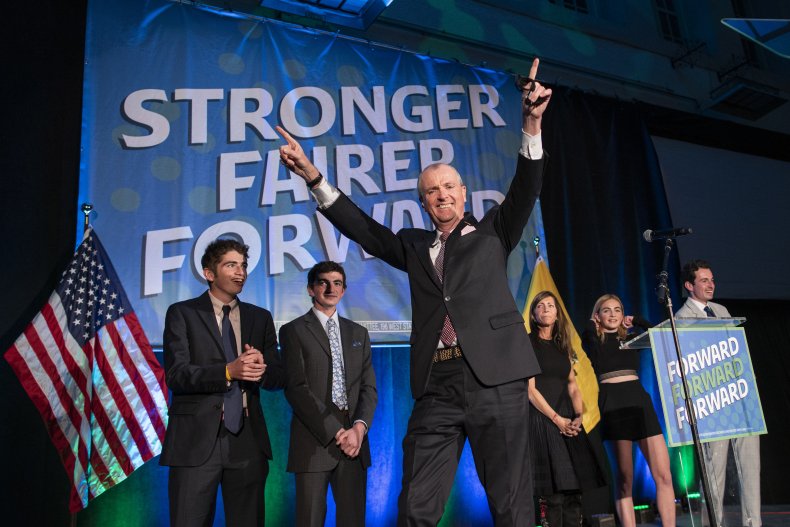 In a Wednesday news release, the commission noted that independent spending increased during the latest campaign cycle and said that changed element "pushed up the cost" of the election.
"What may be most significant is that independent spending reached $41.7 million, or nearly 46 percent of total spending," ELEC Executive Director Jeff Brindle said in the release. That amount represented a 69 percent increase over the amount of independent spending reported in 2017, which at the time set the record for independent spending in a New Jersey gubernatorial election.
"At this rate, independent groups soon could be outspending candidates on New Jersey's gubernatorial elections," Brindle added.
The Democrat and Republican candidates collectively spent less than the total amount credited to independent spending, ELEC's report said. Governor Phil Murphy, the Democrat who narrowly won a second term in office, spent an estimated $16.4 million while his Republican challenger Jack Ciattarelli spent about $15.8, the commission said. Additional spending by third-party candidates pushed the total amount of money spent by gubernatorial candidates to nearly $49 million.
In the days before the election, polls indicated Murphy was ahead of Ciattarelli by several points, though the Democrat's lead had narrowed in the weeks before voters cast their ballots. The race ended up being much closer as votes were counted, with the Associated Press ultimately calling the race for Murphy the evening of November 3.
Though the election was closer than most polls suggested it would be, Brindle said Murphy was the candidate who appeared to benefit the most from independent spending in the race, with about 84 percent of those funds supporting Murphy's campaign. Brindle said independent groups "have become very influential" within elections in New Jersey in recent years.
Newsweek reached out to the Democratic Governors Association and the Republican Governors Association for comment and will update this article with any response.