More Americans Are Dying From a Liver Disease Caused By Rise in Excessive Drinking, Study Says
Recent studies detailing America's tendency to drink have warned about excess but stopped short of studying subsequent health declines. Now researchers offer alarming proof of the habit's fatal consequences.
The U.S. saw a 65 percent increase in deaths from cirrhosis—a chronic liver disease typically caused by alcohol-use disorder—between 1999 and 2016. In a surprising trend, the mortality rate disproportionately affected young people. Adults ages 25 to 34 experienced the greatest climb in fatal cirrhosis cases in what researchers call an adverse outcome of rising alcoholism.
The study, published Thursday in the BMJ, analyzed more than 600,000 death certificates and census data over the 17-year span. Deaths from liver cancer, another result of excessive alcohol use, doubled across the U.S. Although the hepatitis C virus is another common driver of cirrhosis and other liver diseases, alcoholism was the primary cause of fatal cases of the illness, researchers said.
White, Hispanic and Native Americans experienced the highest rates of cirrhosis mortality in the study. Men in particular were twice as likely to die from cirrhosis and four times as likely to die from liver cancer, researchers found. Men are more likely to drink excessively and engage in dangerous behaviors than women, amplifying their risk of death from alcohol when the factors are combined, according to the Centers for Disease Control.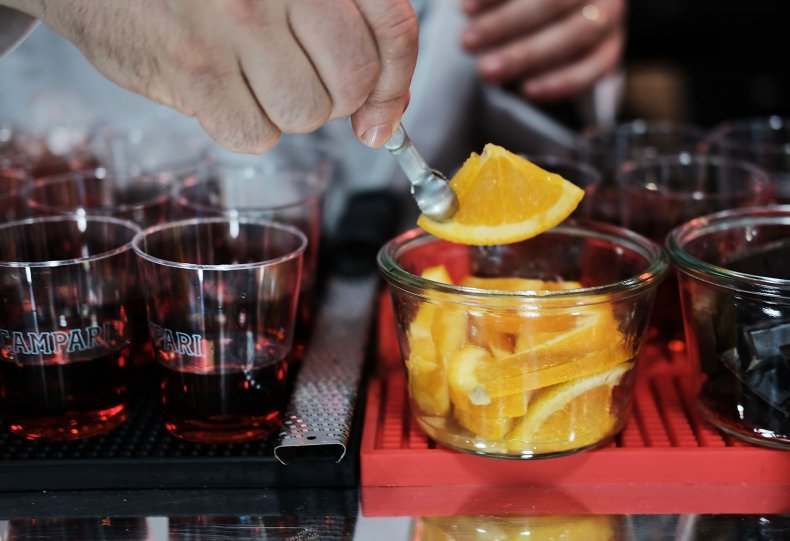 Researchers marked a steep hike in cirrhosis mortality in 2009, a trend they suggest was precipitated by the 2008 economic recession in the U.S. Many adults under financial strain cope with increased alcohol consumption, studies have shown, and unemployment is commonly linked to alcohol misuse among younger men, who were also the demographic most susceptible to death from cirrhosis.
But even 10 years later, more than 70 percent of Americans drink alcohol, and almost 40 percent drink in excess. Stressors facilitating alcohol use have persisted or worsened: Women balance work and family, and minorities still face immense inequality, researchers posited in 2017. As a result, problematic alcohol use increased by 50 percent.
Stress alone doesn't explain the increase: Changing gender norms no longer fault women for drinking, which could explain the sharp increase in the amount of women who drink, and agencies like the National Institute on Drug Abuse that conduct alcohol research and shape policy to combat unsafe consumption are poorly funded, Dr. Marc Shuckit told HuffPost.
Many people who drink in excess have no idea their level of consumption is harmful: The CDC defines heavy drinking as eight or more drinks per week for women and 15 weekly drinks for men.