25 More Amazon Alexa Tips and Tricks You Didn't Know Existed
Alexa is the virtual voice assistant inside found Amazon Echo devices.
Amazon is constantly introducing exciting new features to its Alexa devices, meaning owners can easily overlook some of the most recent updates.
Read on to discover some of the newest features and settings available on Amazon Alexa.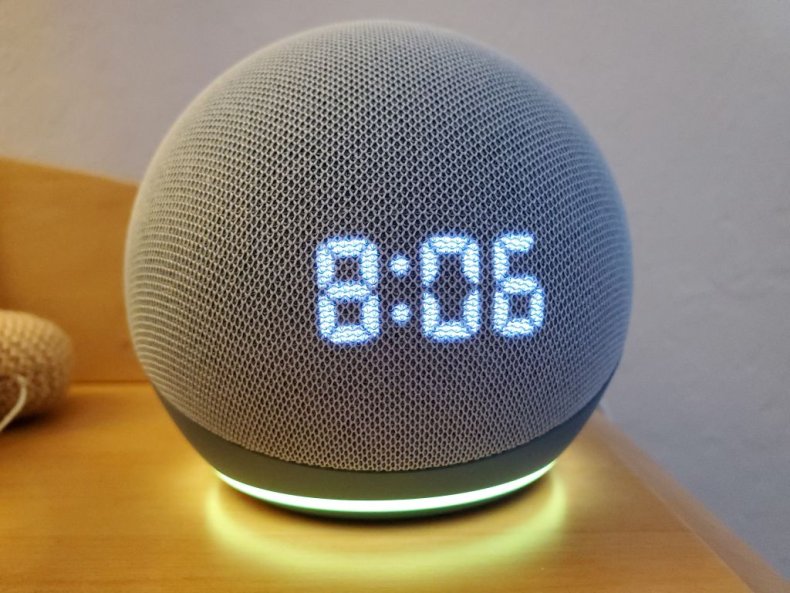 1. Mute Alexa Wake Word
The Amazon Echo continually listens for its owner to say the magic word "Alexa" to activate the device.
However, if you would rather the Amazon Echo does not wake and respond, simply press the button at the top of the speaker to mute Alexa.
2. Tweak Amazon Echo Wake Word
A common annoyance when living with a human called "Alexa" is the Amazon Echo also responds when hearing that name.
Fortunately, owners of the device can opt for other words, such as: Computer, Amazon, and Echo are also available.
Simply navigate to Devices, select Echo, Settings, Wake Word to select a new word from the available options.
3. Control Amazon Echo Via Browser
While the Amazon Echo is commonly controlled via the Alexa app, the voice-activated device also responds via the web.
Simply navigate to this page echo.amazon.com to control the Amazon Echo without using your smartphone.
4. Create Profiles For Family Members
Households with more than one Amazon Echo accounts should probably add them to the home's Alexa profile.
Check which profile is currently being used by asking, "Alexa, which profile is this?" And to switch profiles to "Alexa, switch profiles."
However, while adding additional members allows users to share content libraries, please note this also lets them use Amazon Prime account to order premium items.
5. "Alexa Can You Repeat That?"
Just ask should you miss a response from Alexa or wish it to repeat something.
Simply say "Alexa, can you repeat that?" or "Alexa, can you say that again?" and the Amazon device will repeat as often as is necessary.
You can also lookup recent responses in the Home tab of the Alexa app, as well as listen to the recordings of the things said to Alexa.
6. Customise Amazon Echo Flash Briefing
Asking "Alexa, what's new?" or "Alexa, play my flash briefing," rewards users with updates on the latest news and weather.
In the Alexa app, navigate to More, Settings, Flash Briefing to discover where your news is coming from and the ability to turn the weather off.
More content can also be added to Flash Briefing and change the order in which it is delivered.
7. Curate Sports Updates
Ordering "Alexa sports update," can result in a rundown of news for your favorite teams.
Toggle to the Alexa app, More, Settings, Sports Update for the option to search for your chosen teams.
8. Calculate Conversions Easy Arithmetic
One of Alexa's best uses is quick calculations or conversions, especially while cooking or making quick calculations.
Convert currencies or work out measurements and even do mathematic equations by simply asking: "Alexa, 8 times 16" or "Alexa, convert $5 to Euros."
9. Create Amazon Echo Routines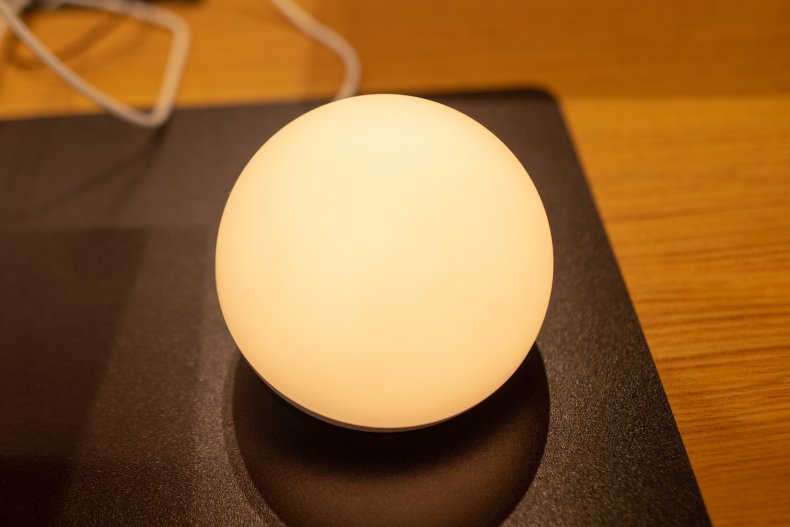 Routines allow Alexa to multitask with a single command, meaning a phrase "Good night" can lock the doors, switch off lights and alter the thermostat to schedule.
And although routines are currently in development expect them to play an ever-greater role and to eventually replace the occasionally wordy and cumbersome voice instructions.
10. Stream Audio Via Bluetooth
Echo owners can automatically listen to Amazon Prime Music, Audible audiobooks and Spotify via the Alexa speakers.
But when using unsupported audio, such as Apple Music or Google Play Music, you will need to first pair the Alexa device to a computer or mobile device using Bluetooth.
11. Learn About the Traffic Via Amazon Echo
Head into the Alexa app, More, Settings, Traffic, then enter your office's address, in addition to any stops on your route.
This allows you to ask Alexa for the traffic details in the morning, or add traffic to a routine.
12. Add Calendars to Amazon Echo
Toggle to the Alexa app, via Settings, Calendar And Email for the Amazon Echo to provide calendar details.
Doing so suggests useful calendar applications from some other biggest names in tech.
13. Control Voice Purchasing With Amazon Echo
Echos allows owners go on shopping sprees from Amazon using your account and default payment method just via their voice.
But be aware anyone talking to your Echo can do this, meaning households with children or unscrupulous guests should consider deactivating this option.
From the Alexa app, navigate to More, Settings, Account Settings, Voice Purchasing and you can switch the feature off.
Even with it off, you can still add things to your basket—add protection with a voice code.
14. Play Music On All Alexa Speakers At Once
Amazon Echos owners can now stream music to multiple speakers simultaneously around the home.
To activate this feature, simply create an Audio Group in the Alexa app and instruct the device with: "Alexa, play The Strokes." (for example.)
15. Watch YouTube Videos on Amazon Echo
Amazon Echo Show allows users to view YouTube content, from the hottest cooking tips to the latest gossip on YouTube.
Amazon Echo owners are now required to access videos through the YouTube website, after saying: "Alexa, play cat videos on YouTube."
16. Connect An Amazon Echo To A Music System
Amazon Echos possess a 3.5mm connection in the base next to the power cable, which can connect those devices to another device via a 3.5mm cable.
This enables Alexa to be incorporated to a bigger system, such as improved speakers, but still have the fun of Alexa voice control.
17. Request Amazon Echo To Play A new Song
Singing a song to to the Amazon device can seerve as a useful prompt for Alexa to invite to play the version you actually want.
18. Add Alexa Skills
Amazon Echo owners could until recently only add Skills to your Alexa devices by using the slimly laborious Alexa app or echo.amazon.com to browse or search the Skills database and manually add them to your device.
However, you can add Skills by voice, by saying something along the lines of: "Alexa, enable Lifx" or "Alexa, enable Magic 8-Ball."
19. Activate Wake-Up Sound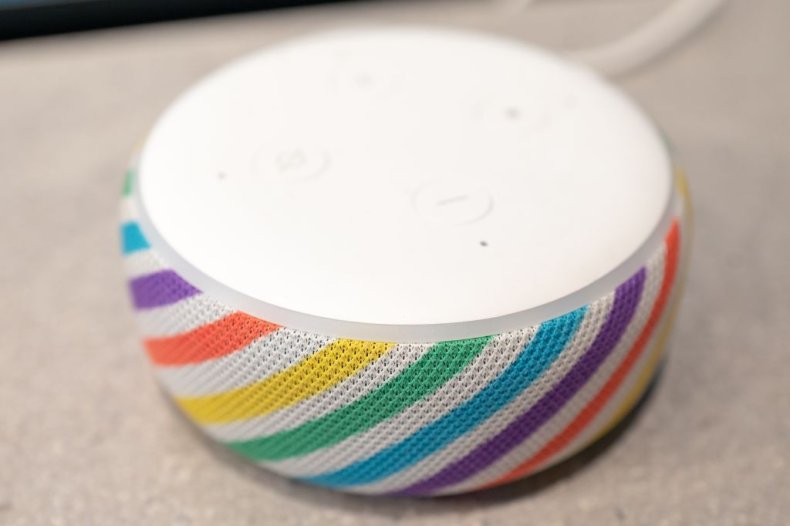 There is no need to wait fpr Alexa to light up after you have spoken your wake word to say a command.
Should you wish an audible notification to know Alexa is listening, toggle to the Alexa app, open Settings, Sounds and navigate to Wake-up sound.
20. Add a Voice Remote To Amazon Echo
Remoter control the Amazon Echo with confidence by subscribing with a Voice Remote.
Pair the remote in the Settings menu in the Alexa app, and you can remotely talk to your Echo from across the house, in other rooms, or even while outside.
Please note, this connects via Bluetooth, meaning the range is limited, but can certainly save on frustration when out of earshot from the Amazon Echo.
21. Make Calls and Send Messages
Amazon this year updated its Echo speakers with the ability to make calls and send messages to other Alexa users.
Anyone in the contacts list on sn owner's phone will display in their Alexa contacts list. You can send them a message by saying, "Alexa, send [name] a message," or call them by saying, "Alexa, call [name]."
22. Setup a Smart Home Device On the Amazon Echo
The Echo is helpfully optimised to work well with devices around the home.
Firstly connect and power up your new smart home devices, then, say "Alexa, discover my devices" and the Amazon Echo will scan what is available.
23. Amazon Echo Can Provide A Kid's Bedtime Tale
Amazon Alexa will tell your kid a bedtime story to put the children to bed.
Simply the activate skill in the Skill and Games menu, and this can customise the sort stories and allow Alexa to also use the boy's and girl's names.
24. Transform Amazon Echo Into A Security Device
This Amazon Echo' feature allows Alexa to supervise your homestead while you the owner is away, via its cutting-edge microphones.
This Guard is activated via the Alexa app, More, Settings, then Guard.
Guard Plus, adoring £50 per annum, is also available, which allows users to monitor their house and contact authorities for you in the case it detects something unusual.
25. Delete Amazon Voice Data
Everything said to the Echo is recorded and uploaded to Amazon's servers, which may make some people feel a little uneasy.
Fortunately, there are two ways to get rid of all those old recordings.
To delete your recordings, go to the Amazon Echo app. Open Settings, Alexa Privacy, Review Voice History.
Using the browser, navigate to www.amazon.com/myx, sign in, and click Your Devices, locate the device, then click Delete Voice Recordings.