After Trump Win, More Americans Jews Applying to Reclaim German Citizenship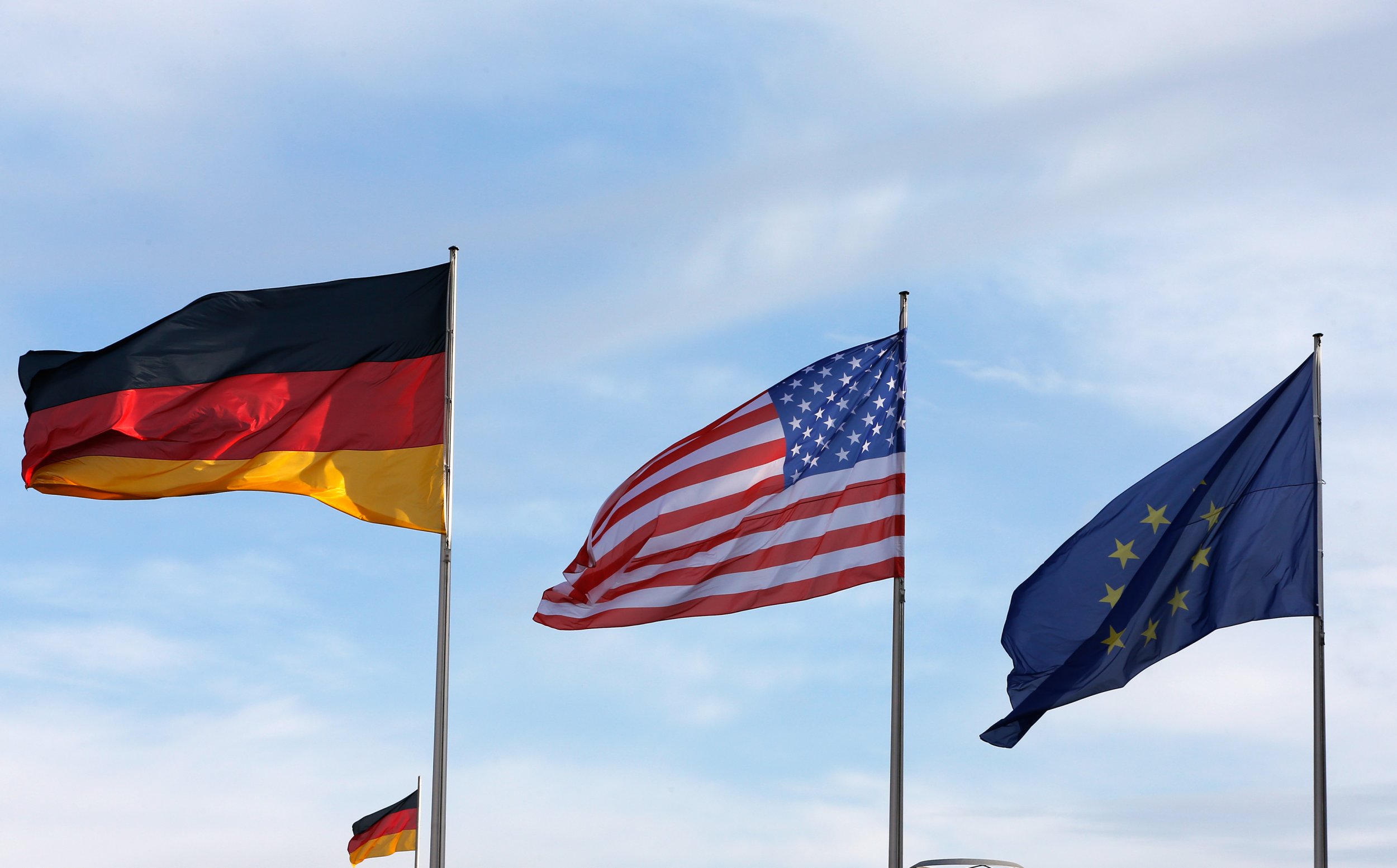 The number of people who have applied to reclaim their German citizenships has drastically increased in recent months, according to numbers from the Embassy of the Federal Republic of Germany in Washington, D.C. Many of the applicants are Jews of German origin who lost, or whose parents or grandparents lost, their citizenship under Adolf Hitler's rule.
The German Federal Office of Administration received 62 applications in the U.S. in January 2016. The monthly tally jumped to 124 in November, 144 in December and 159 in January (making for a 156 percent increase year over year). In late April, WBUR reported on a similar regional trend in the New England area. While only 13 Jews of German origin applied to reclaim their citizenships through the Boston consulate during the first quarter of 2016, 49 did so during the first quarter of 2017.
"We can confirm that there has been a perceptible increase in the number of people claiming German citizenship under Article 116, Paragraph 2 of the German Basic Law," the embassy said in a statement emailed to Newsweek. Although January is the most recent month for which the embassy can currently provide data, it added in its statement that "we can further confirm that general interest in submitting applications has also significantly increased since November."
The law in question states that "former German citizens who between January 30, 1933 and May 8, 1945 were deprived of their citizenship on political, racial, or religious grounds, and their descendants, shall on application have their citizenship restored," according to the website of the German Missions in the United States. It is relevant primarily to German Jews and members of the Communist or Social Democratic Parties who were deprived of their citizenships as a result of laws enacted by the Nazi regime. In other words, these German victims of Nazi persecution as well as their descendants can apply to have their citizenships reinstated. And it seems that many, of late, are taking advantage of that option.
Ralf Horlemann, the consul general of Germany in Boston, told WBUR that "although we don't have any firm statistical data on the reasons behind the application for naturalization, we have seen a considerable increase in applications since, well the autumn, or the end of last year." So much so that Horlemann has decided to begin holding regular naturalization ceremonies.
The implication, of course, is that the recent election and political climate in the U.S. played a role in the increasing numbers. Media outlets have cited both Donald Trump's election and the increase in anti-Semitic incidents reported in the U.S. as possible reasons to help explain the boom, though it's certainly possible additional factors have contributed to the rise.
"It's kind of actually ironic and surprising to be doing this only because I grew up in a family where going to Germany was anathema," Larry Klein told WBUR. His parents were both Holocaust refugees from Germany and his paternal grandparents were murdered. Though he'd long considered the possibility of German citizenship, he didn't initiate the process until November. When he called the consulate, he was told he was just one of many who'd gotten in touch that week.
"The tone of this country at this point in time is disturbing," he said. "A country like Germany which, you know, has this history that obviously my family's well aware of, espouses the beliefs and philosophy that actually is the way I'd like a country to behave. So, things come around in very interesting ways."
The embassy could not immediately provide data going back further than 2016, but The Washington Post reported on longer-term trends in July. Only 42 Americans were naturalized under Germany's law in 2000, according to the Post, but that number has increased drastically since, reaching 514 in 2008 and topping 700 in both 2013 and 2014. There were a total of 969 applications in 2016, though it's unclear how many of the applicants were ultimately naturalized.
The U.S. is not the only country from which Germany has recently seen an increase in applications. The Guardian reported in October that applications from the U.K. had increased twentyfold in the wake of the Brexit vote.
Terry Mandel, from Berkeley, California, first applied for German citizenship in 2000 and initiated the process to renew it just before Election Day in November. "In the current political climate, globally, in Europe and the U.S.," she told DW, "Germany feels safer and more receptive and accommodating and welcoming than many, many other places."