More LGBT Americans Are Coming Out on Facebook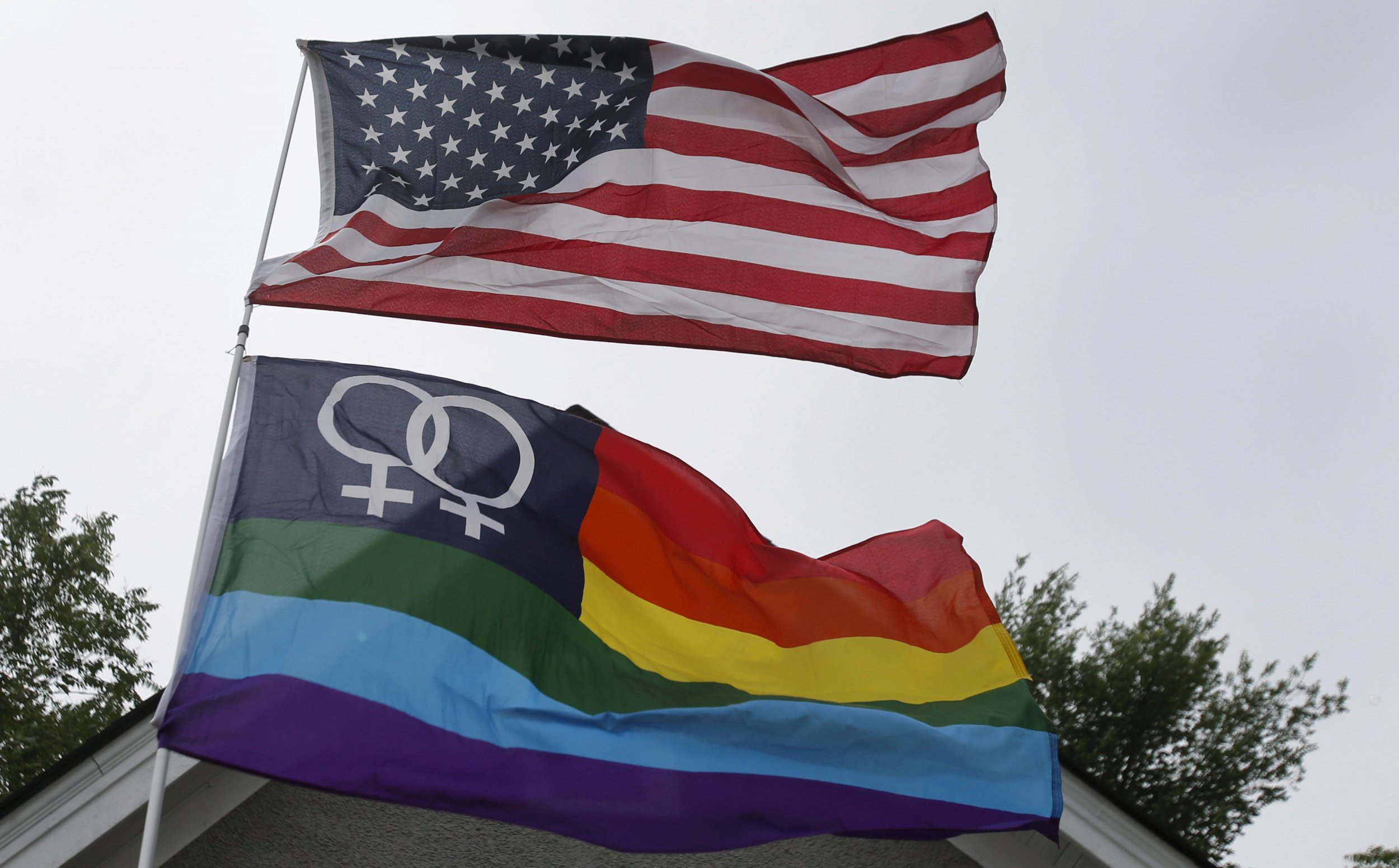 A new study from Facebook's research department found that Americans came out as LGBT this year at a daily rate twice as high as the prior year's.
Facebook defined "coming out" in two ways: either changing one's profile to same-gender attraction, or writing in a customized gender such as transgender or bisexual—a feature that Facebook added last year.
In 2015, 800,000 Americans came out on the social-networking site, and more than 6 million people in the U.S. identify as LGBT on Facebook today. Geographically, states near the coasts—namely, New York and Nevada—generally had the largest percentages of LGBT-identifying people on the site. States in the South and the northern Rocky Mountains had the lowest percentages, with some states, such as Alabama and Mississippi, having below 2 percent.
A major reason for the increase appears to be the Supreme Court's decision to legalize gay marriage. On June 26, the day of the Obergefell v. Hodges decision, Facebook saw an unprecedented wave of people coming out as LGBT. Prior to the decision, one in 10 people who changed their gender or relationship affiliation came out on Facebook each day on average. That figure jumped to one in five people on June 26.
Facebook also witnessed an outpouring of support for the LGBT community following the Supreme Court decision. More than 26 million Americans changed their profile picture using the rainbow filter in the days after the decision. Facebook pages for LGBT groups also increased in popularity, as they saw more than 150,000 new followers over the next five days. In 2015, LGBT pages have seen a 25 percent increase in followers. Currently, 5.7 million Americans are fans of the top 300 LGBT pages in the U.S.