Support for marijuana legalization has hit a new high in the United States, according to a new Gallup poll released Monday.
The survey found that 68 percent of Americans supported making the drug legal. It's the highest approval the issue has received since Gallup began recording the issue five decades ago. In 2019, nationwide support for marijuana legalization was at 66 percent.
Gallup polled more than 1,000 U.S. adults nationwide for the survey, which has a margin of error of 4 points. The poll was conducted between September 30 and October 15.
The climbing support for marijuana legalization was highlighted in the 2020 election cycle, as five states passed ballot measures legalizing the drug in some capacity. Arizona, Montana and New Jersey legalized cannabis for recreational use; Mississippi legalized the drug for medical use; South Dakota was the first state ever to approve medical and recreational marijuana measures at the same time.
After the success of marijuana on the ballot this election, the drug is now legal for adults in 15 states and Washington, D.C. Medical marijuana is legal in 35 states.
On November 3, Oregon became the first state to decriminalize all drugs and to expand access to treatment for addiction and health services for drug users. Cannabis for medical and recreational use had already been made legal in the state.
Drug policy experts previously told Newsweek that the advancements made on the 2020 ticket exemplify the "upward trajectory" of the pro-cannabis movement and that the momentum will continue to build "without a doubt."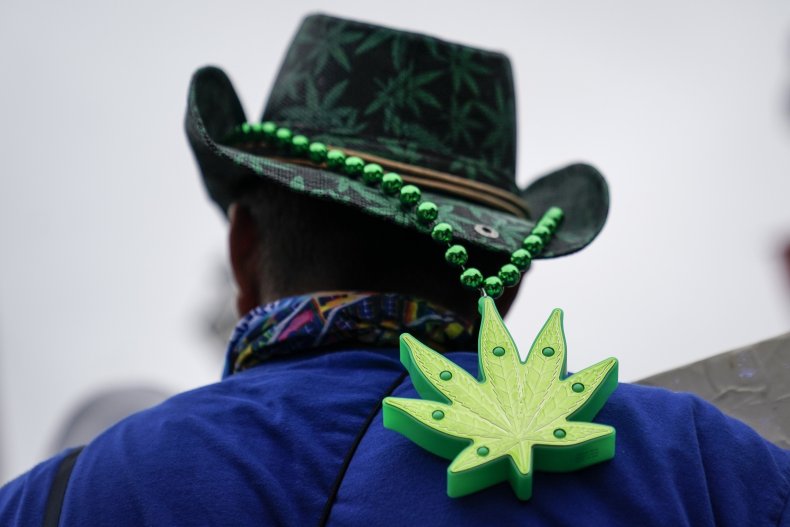 Gallup found that "majorities of most demographic subgroups of Americans support legalizing marijuana, including by gender, age, education and household income." But noted that "men, younger adults, college graduates and those in households with incomes of at least $100,000 are more likely than their counterparts to favor legalization."
While an overwhelming majority of Americans support marijuana legalization, that is not the case for those who identify as Republican, conservative or for those who attend weekly church services. For each demographic, the support for legalizing pot was less than 50 percent. Democrats and independents supported marijuana legalization 83 percent and 72 percent, respectively.
Overall, support for marijuana legalization today is double what it was in 2000. Two decades ago, Gallup found just 34 percent of U.S. adults backed legalizing the substance. Now, 68 percent of U.S. adults favor the move.
More states are already looking toward legalizing marijuana in the upcoming year. Officials in New York and New Mexico have said they are confident that state legislatures will consider the issue in 2021.
"Given recent trends, more states are likely to legalize recreational marijuana in the future," Gallup wrote. "Considering the high level of public support for such a measure, a change in federal policy could even occur."