More Americans Say Biden Is Dividing the Country Rather Than Unifying It, Poll Finds
Despite President Joe Biden's 2020 campaign pledge to unify the public, one year into his presidency a plurality of Americans think he's doing more to divide the nation.
A new Quinnipiac University poll released Wednesday found 49 percent of U.S. adults said the president is doing more to sow divisions, compared to 42 percent who said he's doing more to unite the country.
An overwhelming 92 percent of Republicans surveyed said Biden was dividing the nation, while 84 percent of Democrats said he was doing more to bring the country together. Half of independents, a key voting bloc that has been souring on Biden, responded that he was dividing the nation.
Biden repeatedly called for unity on the campaign trail, in his victory speech and in his inaugural address. Just last week, the president made another appeal for harmony as he delivered remarks on the one-year anniversary of the deadly U.S. Capitol riot.
"I believe the power of the presidency and the purpose is to unite this nation, not divide it; to lift us up, not tear us apart; to be about us—about us, not about 'me,'" he said. "Deep in the heart of America burns a flame lit almost 250 years ago—of liberty, freedom, and equality. This is not a land of kings or dictators or autocrats. We're a nation of laws; of order, not chaos; of peace, not violence."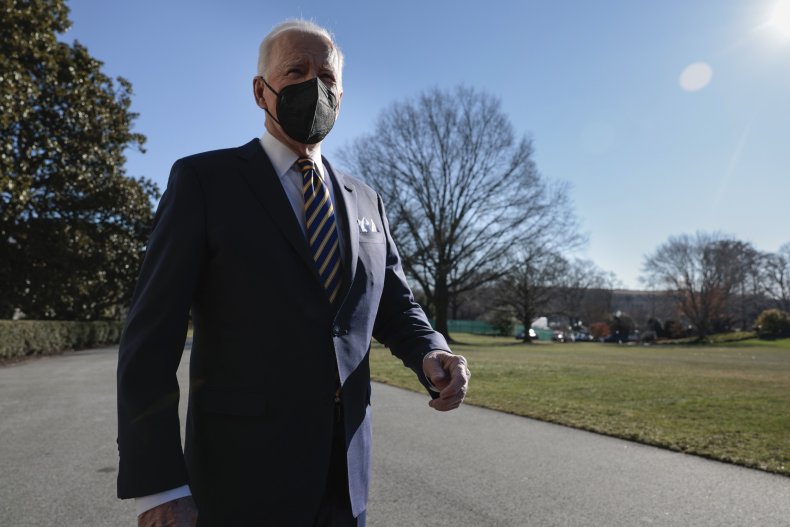 In the wake of the first anniversary of the January 6 riot, 53 percent of Americans think it's either very likely or somewhat likely there will be a similar attack in the future.
And despite Biden's appeals, more than half of Americans expect political divisions to worsen over their lifetime. Plus, more than three-quarters of Americans think political instability within the U.S. is a greater threat than foreign adversaries.
"A fear of the enemy within, not a foreign threat, punctuates a grim assessment by Americans of a democracy in peril and a future of deepening political divisions," Tim Malloy, a Quinnipiac University polling analyst, said in a statement.
This week, the Department of Justice announced it is establishing a specialized team to focus on domestic terrorism. The number of domestic terrorism investigations being handled by the FBI has doubled since last spring.
"We have seen a growing threat from those who are motivated by racial animus, as well as those who ascribe to extremist anti-government and anti-authority ideologies," said Assistant Attorney General Matthew Olsen.
Quinnipiac University polled 1,313 U.S. adults between January 7 and January 10. The survey has a margin of error of plus or minus 2.9 percentage points.