More Americans Think Kamala Harris, Not Mike Pence, Will Win First VP Debate: Poll
More Americans say they think California Senator Kamala Harris rather than Mike Pence will win Wednesday's vice presidential debate, according to a new poll.
The poll, which was conducted by Morning Consult/Politico, found that 43 percent of respondents said Harris will perform best during the debate, while 37 percent favored Pence. The remaining 20 percent said they didn't know or had no opinion.
Morning Consult/Politico surveyed 1,990 registered voters from October 1 to 4. The poll reported a margin of error of plus or minus 2 percentage points.
Among political party lines, 74 percent of Democrats said they believe Harris will win the debate, while 73 percent of Republicans said Pence. Forty percent of independents favored Harris, 26 percent said Pence, and 34 percent said they didn't know.
The poll's findings come just before the two face off in the first and only vice presidential debate, which will take place at the University of Utah in Salt Lake City, starting at 9 p.m. ET.
Susan Page of USA Today will be the moderator for the event, which will be divided into nine segments, each approximately 10 minutes long. "The moderator will ask an opening question, after which each candidate will have two minutes to respond. The moderator will use the balance of the time in the segment for a deeper discussion of the topic," the Commission on Presidential Debates said.
Pence and Harris have disagreed on the coronavirus precautions that need to be taken for the debate. Joe Biden's campaign team wanted plexiglass barriers to be put up between the candidates. The Republican team disagreed at first but eventually conceded to the request.
Although the poll found that most Americans think Harris will win the debate, it also reported that a majority of Americans said that Pence is more prepared to serve as president. Fifty-seven percent said Pence was more prepared, while 50 percent said the same for Harris.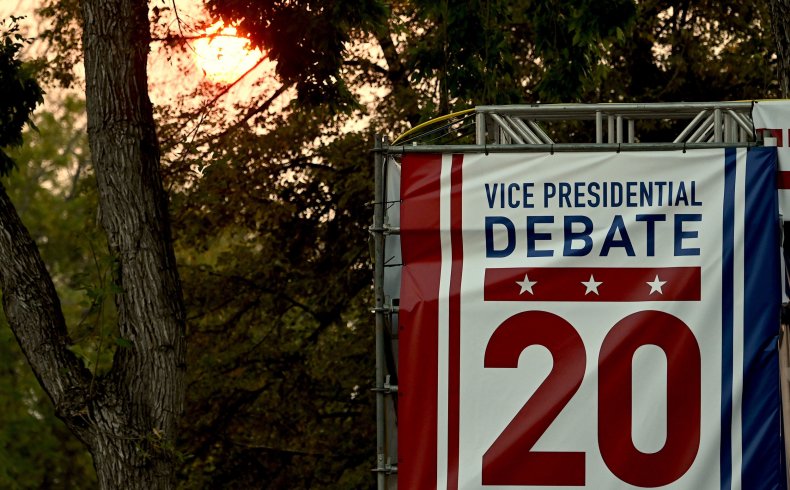 Additionally, the poll found that more Democrats were likely to say Pence is ready to serve as commander in chief than Republicans who said same for Harris. Thirty-four percent of Democrats said Pence is prepared to be president, while 77 percent said Harris is. In comparison, only 22 percent of Republicans said Harris is prepared to serve as president, while 85 percent said the same for Pence.