Nearly Half of Americans Think the Country Is Worse Off Now Than at the Start of 2019, Poll Shows
About 44 percent of Americans think the United States is in a worse place now compared with the start of 2019, according to a survey by YouGov, an international data and analytics group.
In terms of the "general state of the country," only 16 and 17 percent of the more than 25,600 respondents said the country was in a much and somewhat better place, respectively.
Those numbers fluctuate depending on the respondent's age, wealth and political affiliation. Democrats are particularly unhappy with the state of affairs, which is likely related to a Republican-controlled White House or even President Donald Trump's impeachment.
Sixty-four percent of Democrats thought the U.S. is now in a somewhat worse or much worse place in comparison with this time last year, according to the survey. By contrast, only 13 percent of Republicans felt the same way. Independents were somewhere in the middle, but still more unsatisfied with the country at year's end (43 percent) than satisfied (31 percent).
Those results mirror a CBS News poll taken around this time last year, when 65 percent of respondents felt the country was on the wrong track, largely because of "the state of politics and how the government is functioning," according to the survey.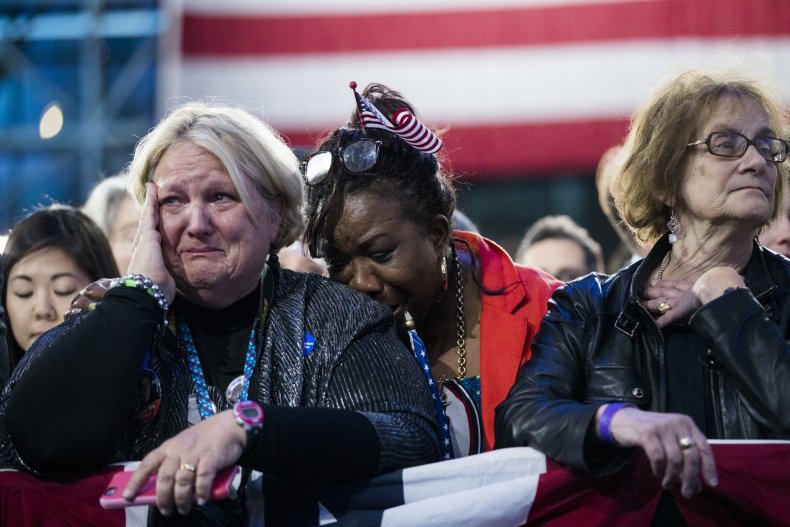 Still, views of the country's direction have been negative for more than a decade, CBS reported at the time. According to 2018 polling by the Pew Research Center, the U.S. is one of the most unsatisfied countries in the world when it comes to the way its democracy functions.
The YouGov poll also found a pattern when it came to respondents' age. Generally speaking, the older they get, the more dismal views they hold of the country's direction. Only 12 percent of those 18 to 24 said the country was in a much worse placed, compared with 28 percent of middle-aged respondents and those older than 50 who said the same.
According to Pew's polling, older Americans tend to worry about the country's moral values, demographic shifts and reduced Social Security benefits and long-term care. The same survey project said the "majority of Americans have little confidence that the federal government and their elected officials are up to meeting the major challenges that lie ahead."
Notably, it's the wealthiest Americans surveyed by YouGov who are the most worried about the country. Perhaps due to a bumpy year in the financial markets, Trump's trade war with China, recession fears or slowing economic growth, nearly a third of respondents who make more than $80,000 a year think the country was in a much worse place, compared with only 24 percent of those who make less than $40,000 a year.