More Arctic Temperatures in Store For Eastern U.S.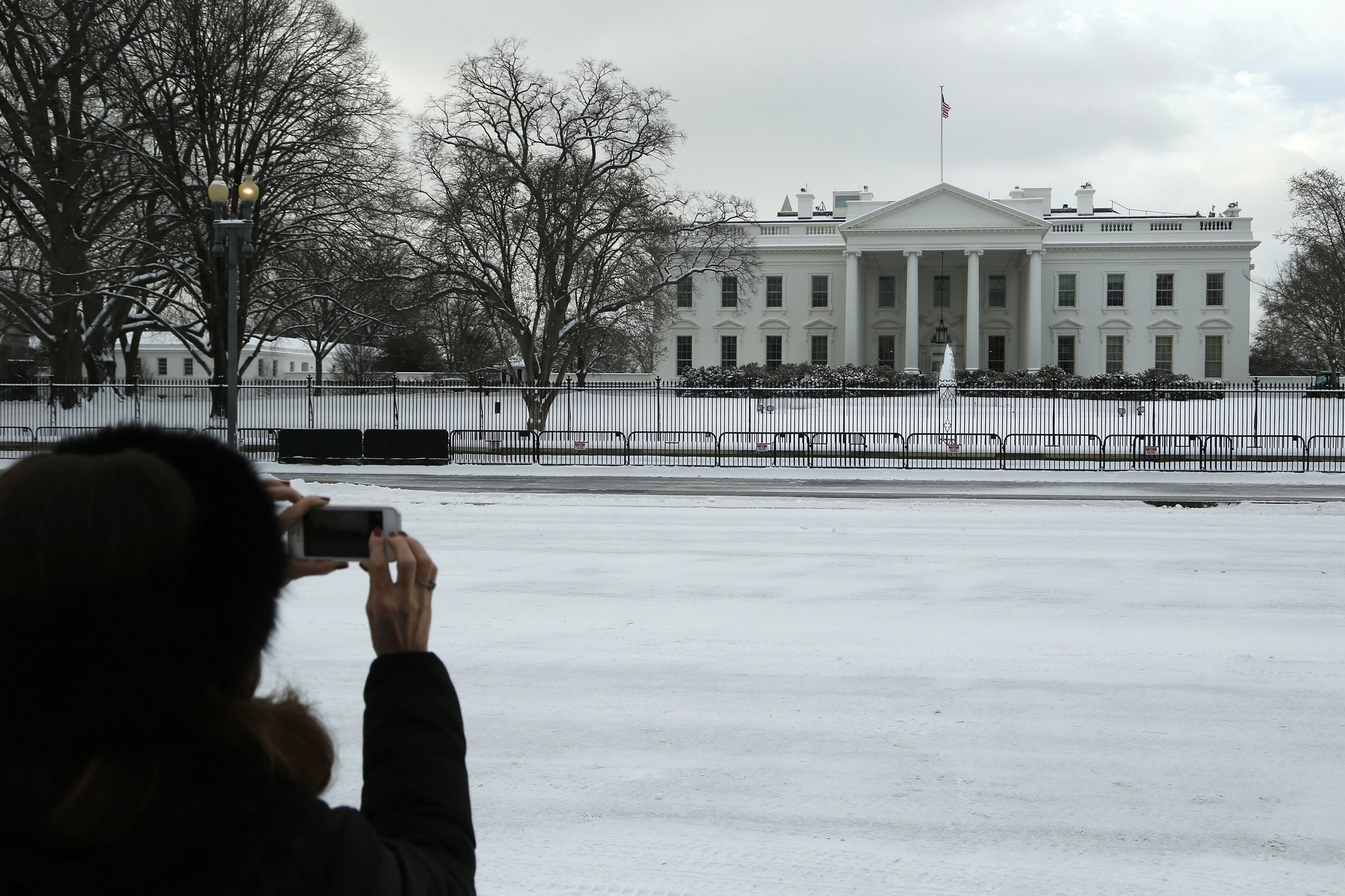 WASHINGTON (Reuters) - The aftermath of a deadly winter storm paralyzed much of the eastern United States on Tuesday and forecasters warned of the worst cold in two decades from another arctic front this week.
The storm dumped snow and spread ice from New England into the Carolinas after battering the Midwest and Ohio Valley. Temperatures hit -30 Fahrenheit (-34 Celsius) in Saranac Lake, New York, according to the National Weather Service.
States of emergency were declared from Mississippi to the District of Columbia, and the federal government shut down in Washington after about 5 inches (13 cm) of snow. School was called off in West Virginia, the Washington, D.C., area, parts of Kentucky and much of North Carolina.
Another arctic front from the Great Lakes to the southern Great Plains will sweep to the eastern U.S. coast by Thursday, the National Weather Service said. Temperatures in the Middle Atlantic states and Carolinas could reach lows not seen since the mid-1990s.
North Carolina Governor Pat McCrory urged residents to stay off ice-covered roads. "The extended low temperatures ... and black ice will make this a very dangerous situation for several days," he said at a news conference.
At least six weather-related highway deaths were reported in Tennessee, Virginia and North Carolina. Police worked through the night to clear a 12-mile (19-km) backup of vehicles on icy Interstate 40 near Nashville.
Jeremy Perry, a Shell gas station mechanic in Brentwood, Tennessee, said he had slept at the station overnight because the weather was so bad.
"Good thing I did, too, 'cause only two of us are here this morning. So I opened," he said. Traffic was so light that the station only sold about 30 gallons (114 liters) of fuel during the morning rush hour, down from the normal 600 to 700 gallons (2,270 to 2,650 liters).
Airlines canceled about 1,600 U.S. flights and commuter train service in northern Virginia was halted. About 11 inches (28 cm) of snow fell near Richmond, Virginia, and state police reported 1,035 accidents in 20 hours.
About 150 people gathered at Washington's Meridian Hill Park for a snowball fight sponsored by the Washington D.C. Snowball Fight Association.
"This weather's good, everybody's nice. So, lovin' it," Collin Lawrence, who was costumed asMarvel Comics' Captain America and plastered with snow, told Reuters Television.
Schools in Lexington, Louisville and several other Kentucky districts will be out again on Wednesday. Almost half of the state's counties had declared emergencies, as well as 15 towns, the state Emergency Management Division said.
Officials in Ithaca, New York, pulled a pop-up window on its tourism page that had urged visitors to go to the Florida Keys instead. "Please come back when things thaw out," it said.
In Maine, two 15-year-old boys spent a night out in sub-zero (-18C) weather when their snowmobile bogged down but were unharmed after taking shelter in a shed. The intense cold forced the Pittsburgh Zoo to shut down until Friday.