More Attacks May Follow Killing of Pakistani Leader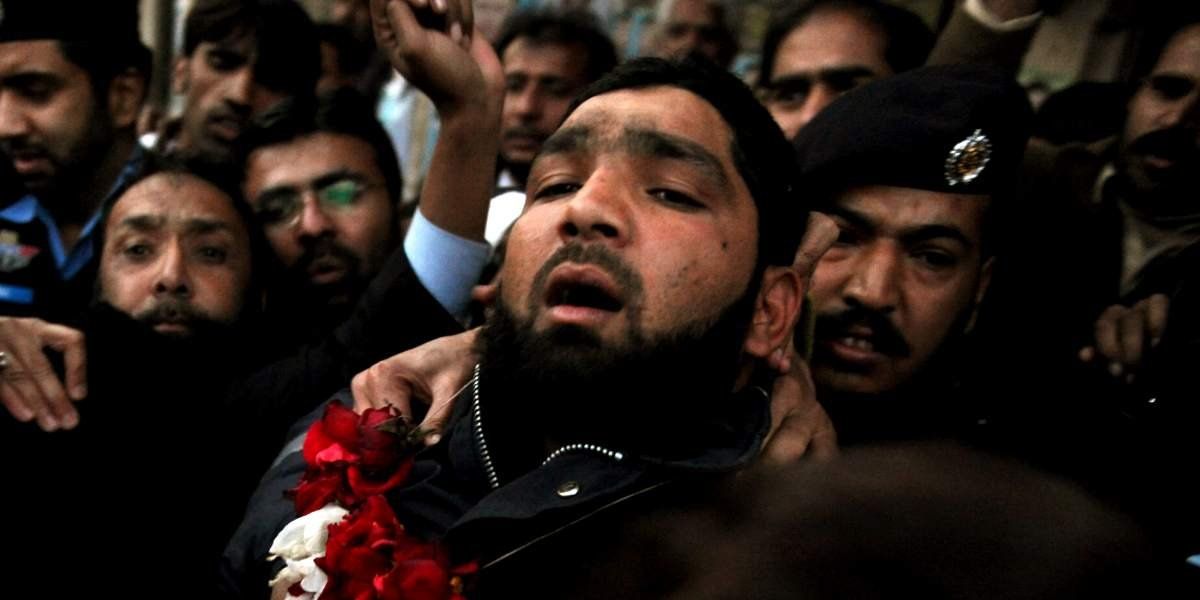 Within hours of the slaying of Punjab Gov. Salmaan Taseer by Malik Mumtaz Hussain Qadri, people who supported it had built a social-media shrine to the assassin, lavishing praise on him on Facebook. "Those who dare to insult our prophet Muhammad MUST be killed … All he [Qadri] did was in good faith," read one post. The comment was hardly shocking given the fury Taseer had aroused in Pakistan by daring to advocate reform of the Muslim republic's strict blasphemy law, which punishes such insults with death.
When Qadri shot Taseer at close range in Islamabad on Tuesday, he silenced one of Pakistan's strongest and most strident voices confronting Islamic extremism in a strategic country that seems to be at war with itself. It is rare for a Pakistani politician to publicly and frequently take on the religious right and Islamists linked to armed militant groups. But what brought wrath down on him was his championing of the cause of Aasia Bibi, a Christian woman sentenced to death for allegedly insulting Islam's prophet, and proposing liberalizing the blasphemy law adopted during the regime of President Mohammad Zia ul-Haq in the 1980s.
Taseer's assassination seemed almost inevitable. A Taliban commander in South Waziristan told NEWSWEEK that the governor would have been assassinated even if he had not been shot by Qadri, a newly assigned member of his own security detail." After Taseer [supported] a woman guilty of using bad words for Prophet Muhammad and blasphemy, Taseer was going to be killed anyway, very soon," said the official, who uses the nickname Abu-Jihad. And he lauded Qadri: "The guard who killed Taseer should try to escape after shooting [him] to Taliban territory, and we would love to kiss his holy hands [and] gun trigger finger."
If Abu-Jihad is to be believed, Taseer's killing may launch a wave of attacks against other like-minded Pakistanis. "The blasphemy case did not end with Taseer's murder," he told NEWSWEEK by phone. "Blasphemy punishment will continue. We have seen huge anger among ordinary Pakistanis and Taliban and they have included [anger against] numbers of people including media men, and a woman in Parliament, [who] were [leaders] in the advocacy of the blasphemy case and defending the guilty woman." Sheri Rahman, a member of the ruling Pakistan Peoples Party and former minister of information in the government of President Asif Ali Zardari, has been a sponsor of a blasphemy-law amendment bill.
As the presidentially appointed governor of Pakistan's most populous and influential province, Punjab, Taseer was constantly at war with the province's two most powerful politicians, Nawaz Sharif, the former prime minister, and Sharif's younger brother Shahbaz, the province's elected chief minister. Taseer never tired of pointing out what he called the Sharifs' hypocrisy. He charged them with supporting the extremist forces that the brothers had said they opposed.
Early this year he invited a group of foreign reporters to a lunch at Punjab House, the elegant building sitting on a hill overlooking Islamabad, and denounced Shahbaz Sharif for publicly campaigning alongside a known leader of Sipah-e-Sahaba, a notorious and violent anti-Shia organization that has been tied to assassinations and bombings of Shia mosques. This past November at a reception at Punjab House, he again decried the Sharifs' tolerance of, and refusal to move against, extremist groups that he charged were proliferating in the province under the brothers' rule.
Taseer's stance on the blasphemy issue brought the revulsion of the religious right, which successfully mobilized large street protests last month in favor of the law and the death sentence. He also was inundated with death threats, which the Sharifs apparently ignored. His death at the hands of one of his own protectors is not terribly surprising. In Pakistan there seems to be no way to ensure that a politician's bodyguards will actually protect him or her. Former prime minister Benazir Bhutto once told a NEWSWEEK reporter that ex-president Pervez Musharraf privately advised her that he could not guarantee her safety—nor provide a fully reliable bodyguard. He even suggested that she recruit Blackwater. Bhutto was assassinated in 2007.
Taseer's assassination is another blow to the besieged Zardari government—the loss of one of the president's most influential and vocal supporters in a key province. Zardari and his prime minister, Yousuf Raza Gilani, are already reeling from the recent defection of two erstwhile political allies and the demands of the Sharif brothers that the administration either clean up its corrupt and inefficient ways or face a call by the Sharif-led opposition for a parliamentary no-confidence vote. Even though the government may survive by taking on other partners, it has been grievously wounded and does not seem to have the strength to pursue the necessary economic reforms, to impose new taxes, and to redouble the fight along the border and in Punjab against armed extremist groups.
Thousands of mourners attended Taseer's funeral on Wednesday under extremely tight security in Lahore, Punjab's capital, which is widely viewed as Pakistan's most progressive city. With his violent death, it remains to be seen whether other moderate politicians and Islamic religious leaders will muster the courage to continue his campaign for a more tolerant Pakistan. Washington's rocky alliance with Pakistan in the war against Islamic extremism in the region may depend on it.
With John Barry in Washington