More Than Half of All Maryland Coronavirus Deaths Linked to Eldercare Facilities
Eldercare facilities in Maryland account for more than half of the state's reported coronavirus deaths.
The Maryland Department of Health on Thursday released new coronavirus data from nursing homes and other eldercare facilities across the state.
According to the department, eldercare facilities have seen at least the deaths of 793 residents and 11 staff members. When combined (804), this number accounts for nearly 60 percent of Maryland's total number of COVID-19 deaths. There are currently at least 1,401 coronavirus fatalities across the state.
As of Thursday, the state has reported at least 6,218 confirmed cases.
Nursing homes in Montgomery County had the most reported coronavirus cases with at least 1,500 -- followed by nursing homes in Baltimore County and Baltimore City with at least 1,100 and 774, respectively.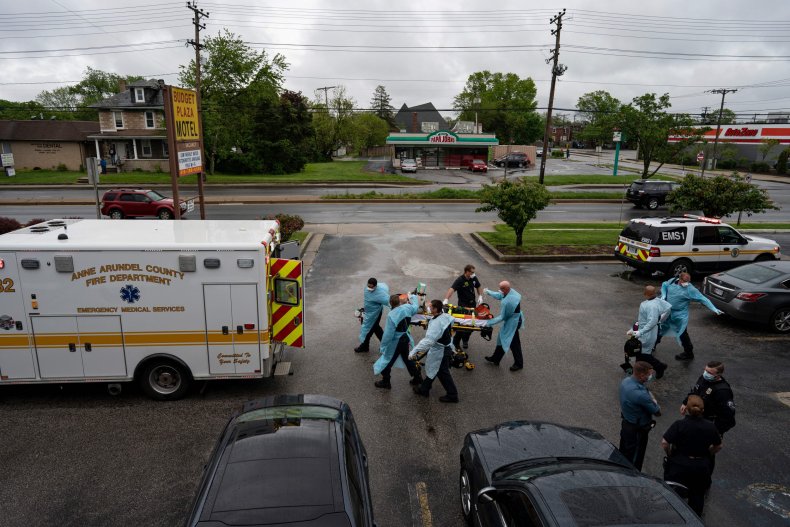 Shortly after the state began reporting coronavirus data from eldercare facilities, Maryland Governor Larry Hogan issued an order requiring "universal testing" in nursing homes across the state. The executive order required all residents and staff members to be tested for the novel coronavirus, regardless if they showed symptoms or not.
"We have been and will continue to take aggressive actions to address the spread of COVID-19 in Maryland nursing homes," Hogan said at a briefing. "Targeting and containing these outbreaks and clusters is critically important to our state's recovery efforts."
Kevin Heffner, CEO of LifeSpan Network, which represents eldercare facilities in Maryland, recently said that a number of these nursing homes were still waiting for the universal testing to begin.
"We were told on Thursday that the state was working on a plan and there would be further guidance forthcoming," said Heffner. "We don't have any more information other than what we were told on Thursday."
Maryland is not the only state in the country to experience an increase in cases in eldercare facilities. According to the Associated Press, 68 residents of Massachusetts' Soldiers' Home in Holyoke -- a facility for aging veterans -- died from the coronavirus, while 82 additional residents and 81 staff members have tested positive for the virus.
The novel coronavirus, which causes the respiratory disease COVID-19, continues to spread across the U.S., which has remained the virus's epicenter. According to a tracker provided by Johns Hopkins University, there are currently over 1.2 million cases in the U.S., as well as at least 73,573 deaths.